None of the major steps of evolution have ever been recapitulated in a lab.
Problems with Evolution
Bacteria (prokaryotes) are found everywhere and are a critical foundation of the earth's ecosystem. The prokaryotes are designed to be saprotrophs or "decomposers," breaking down wastes and organic material so that chemical components such as nitrogen can be recycled. More...

Evolutionary genetic theory has a series of apparent "fatal flaws" that are well known to population geneticists, but that have not been effectively communicated to other scientists or the public. These fatal flaws have been recognized by leaders in the field for many decades--based upon logic and mathematical formulations. More...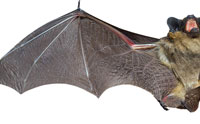 Even if the coded information required to build a new generation of cells may not be stored in DNA, then it is stored somewhere in the cell—information placed there by God, not by physics. Structuralism falls short. More...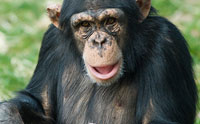 The appendix is a worm-shaped organ attached to the entrance of many mammal's colons. Darwinists today expect the appendix to appear in animals along evolutionary lines of descent. But details from a new study on the appendix refute both Darwin and Darwinists. More...
For protozoa-to-person evolution to have worked over time, purely natural factors must have conceived, constructed, integrated, and implemented new proteins into old organisms. Brave researchers—already convinced that this somehow occurred—have been investigating this core issue, but their recent discovery refutes their own perspective. More...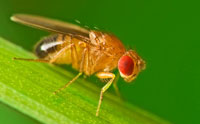 The first genetic study using fruit flies appeared in 1910 and described the unexpected appearance of a male fruit fly with white eyes after generations of flies with pigmented eyes.
This began a century of focused studies on fruit fly mutations, but what has really been learned by all this tinkering? More...

In 1837, Charles Darwin drew his first "evolutionary tree" in his "B" notebook, with the words "I think" scrawled above it, to illustrate his idea that all of today's species arose from a single common ancestor. But the poor fit of gene sequence data is forcing scientists to abandon the tree, making way for a new paradigm of origins.
A non-Darwinian evolutionary view has been offered, but this proposition is actually just the old "Hopeful Monster" with a twist. More...

A very interesting article was recently published in New Scientist magazine in honor of the bicentenary of Charles Darwin's birth. Sixteen of the world's leading evolutionary biologists were asked to identify the biggest gaps remaining in evolutionary theory.
Apparently this exercise was a real test of the evolutionary faith, as only 6 out of the 16 scientists directly answered the question by giving a description of some sort of gap that needs resolution. More...