I Come Quickly
by Henry M. Morris, Ph.D. | Mar. 27, 2023
"He which testifieth these things saith, Surely I come quickly. Amen. Even so, come, Lord Jesus." (Revelation 22:20)
This is the next-to-the-last verse in the Bible, and it contains the last promise in the Bible. The final promise of the Lord is that He would come back to Earth again "quickly," but it has been almost 2,000 years since He made the promise, and He hasn't come yet. Evidently, the word "quickly," as He used it, did not mean "immediately."
As a matter of fact, this promise appears no less than six times here in Revelation (
Revelation 2:5
, 16; 3:11; 22:7, 12, 20). The first three are in Christ's messages to the churches at Ephesus, Pergamos, and Philadelphia, respectively. The last three are in His final message to all churches (
Revelation 22:16
).
The Lord Jesus has not forgotten His promise, for "all the promises of God in him are yea, and in him Amen, unto the glory of God by us" (
2 Corinthians 1:20
). Furthermore, many spiritual believers in every previous generation have been looking for His coming "quickly," as He promised, yet they all have died before its fulfillment.
It seems evident that "quickly" must be understood in the sense of "suddenly." It may well be "in such an hour as ye think not" (
Matthew 24:44
), and it will occur "in a moment, in the twinkling of an eye" (
1 Corinthians 15:52
) when it happens. It does seem that all the signs of the nearness of His sudden coming are being fulfilled today, except perhaps one. "And the gospel must first be published among all nations" (
Mark 13:10
) "for a witness unto all nations; and then shall the end come" (
Matthew 24:14
).
Even this is now being done, it seems. In any case, it is vitally important that we "abide in him; that, when he shall appear, we...not be ashamed before him at his coming" (
1 John 2:28
). "Amen. Even so, come, Lord Jesus!" HMM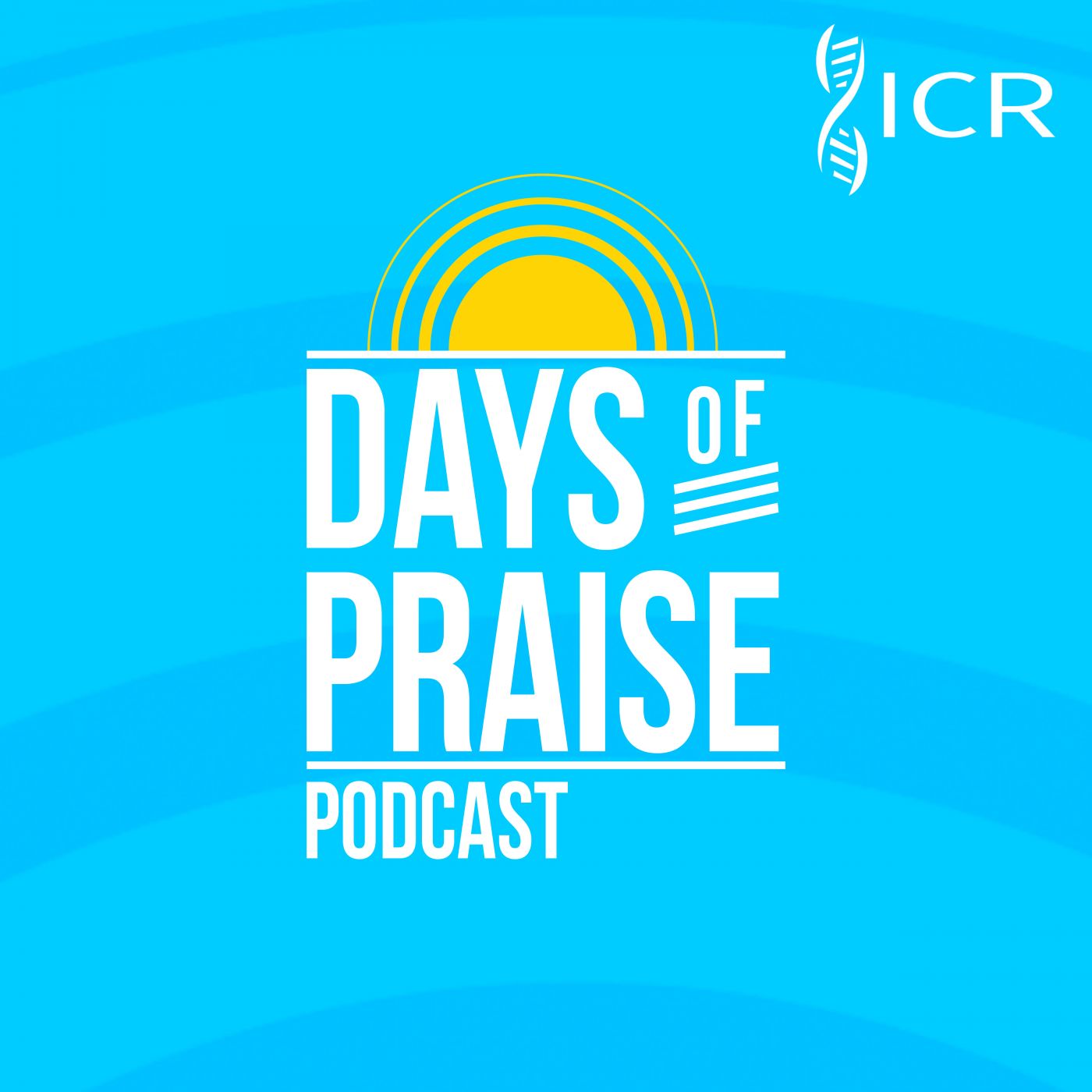 Days of Praise Podcast is a podcast based on the Institute for Creation Research quarterly print devotional, Days of Praise. Start your day with devotional readings written by Dr. Henry Morris, Dr. Henry Morris III, Dr. John Morris, and others to strengthen and encourage you in your Christian faith.







The Teacher and His Words
"For by thy words thou shalt be justified, and by thy words thou shalt be condemned." (Matthew 12:37)
In many churches, teachers are in short supply. Evidently many who have the Spirit-given gift of teaching are not using it as they should. On the other hand, a Christian must never assume the role of teacher without clear leading from ...
More...
An Eternal Holy Calling
"Who hath saved us, and called us with an holy calling, not according to our works, but according to his own purpose and grace, which was given us in Christ Jesus before the world began." (2 Timothy 1:9)
There appears to be an apparent conflict between God's salvation, which was determined "before the world began," and our ...
More...
Magnified Mercy
"Behold now, thy servant hath found grace in thy sight, and thou hast magnified thy mercy, which thou hast shewed unto me in saving my life; and I cannot escape to the mountain, lest some evil take me, and I die." (Genesis 19:19)
This rather presumptuous plea of Lot to the angels who had spared his life when they called down fire from ...
More...
He Is the Owner
"Behold, all souls are mine; as the soul of the father, so also the soul of the son is mine: the soul that sinneth, it shall die. But if a man be just...he shall surely live, saith the Lord GOD." (Ezekiel 18:4-5, 9)
What an awesome statement! The eternal Creator of all mankind asserting His ownership over each man's soul to do with ...
More...
More Articles