Full Assurance of Understanding
by Henry M. Morris III, D.Min. | Oct. 20, 2020
"That their hearts might be comforted, being knit together in love, and unto all riches of the full assurance of understanding, to the acknowledgement of the mystery of God, and of the Father, and of Christ." (Colossians 2:2)
There are two key aspects to this message. Our hearts need encouragement by "being knit together." The result will produce a "full assurance of understanding" and an acknowledgment of the mystery of the triune Godhead.
The comforted hearts are to be "knit together." The Greek term
sumbibazo
means "to force together, to compact." Paul uses this term to illustrate the impossibility of teaching God anything. "For who has known the mind of the Lord that he may instruct him?" (
1 Corinthians 2:16
). Positively, the strength of the church body comes from being "joined together and compacted by that which every joint supplieth" (
Ephesians 4:16
). Those "joints and bands having nourishment ministered, and knit together, increaseth with the increase of God" (
Colossians 2:19
).
The result of the encouragement is wonderful: We should attain to the riches of "full assurance." The Greek term
plerophoria
is only used four times: promising understanding in our text, a full assurance of the gospel (
1 Thessalonians 1:5
) and of hope (
Hebrews 6:11
), and the full assurance of faith (
Hebrews 10:22
).
The Greek synonym
plerophoreo
identifies "sure belief" among us (
Luke 1:1
), being "fully persuaded" of God's promises (
Romans 4:21
). We should be "fully persuaded" in our own mind (
Romans 14:5
) while making "full proof" of our ministry (
2 Timothy 4:5
). All of this makes our testimony "fully known" in the world (
2 Timothy 4:17
). Perhaps the goal of "full assurance" is that we "may speak boldly, as [we] ought to speak" (
Ephesians 6:20
). HMM III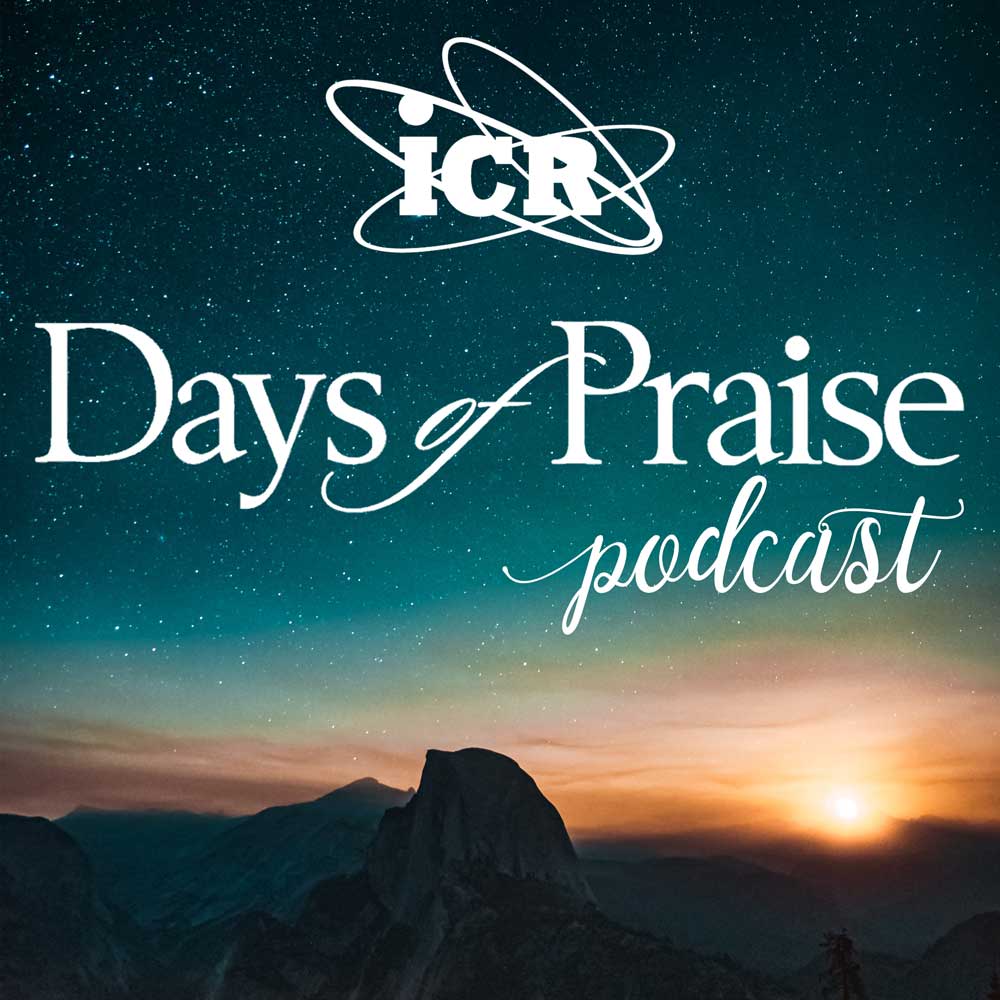 Days of Praise Podcast is a podcast based on the Institute for Creation Research quarterly print devotional, Days of Praise. Start your day with devotional readings written by Dr. Henry Morris, Dr. Henry Morris III, and Dr. John Morris to strengthen and encourage you in your Christian faith.





Christ in You
"To whom God would make known what is the riches of the glory of this mystery among the Gentiles; which is Christ in you, the hope of glory.More...
The Wisdom Mine
"Be sober, be vigilant; because your adversary the devil, as a roaring lion, walketh about, seeking whom he may devour.More...
Continue in the Faith
"If ye continue in the faith grounded and settled, and be not moved away from the hope of the gospel.More...
More Articles