Man Was Created by God
The first human beings did not evolve from an animal ancestry, but were specially created in fully human form from the start. More...
The first human beings, Adam and Eve, were specially created by God, and all other men and women are their descendants. More...
Mankind was instructed to care for all other created organisms, and over the earth itself. Our Creator's commission includes science, technology, commerce, fine art, and education. More...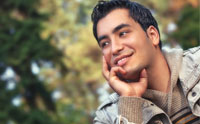 The Creator of all life said in His Word that He created mankind specially and in His image, and the fossil evidence bears this out. More...