Fossils Reflect Life's Original Diversity
The fossil record demonstrates abrupt appearance, complexity at all stratigraphic levels, and maintenance of defining characteristics (stasis). These primary features of the fossil record are predictions of the creation model.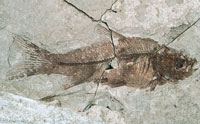 Fossils universally provide evidence of rapid burial, even agonizing death. More...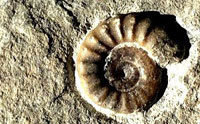 The layers of sedimentary rock that covers the earth's surface contain marine creatures at all levels that appear suddenly and fully formed. More...
Fossils appear suddenly in the fossil record without transitions. More...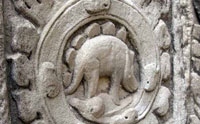 Dinosaurs are often portrayed as having lived in a time before man, but the available evidence shows that men and dinosaurs coexisted. More...