That's why some scientists doubt that nature can ever make anything better through evolution.
Physics

A team of theoretical physicists recently performed a massive computation that confirmed Einstein's famous formula E=mc2, which states that matter and energy interconvert. The researchers' quantitative calculations agreed closely with the experimental observations that most of the mass of protons and neutrons comes from confined energy. So far the information gleaned from the scientific investigation of the structure of matter agrees with the Genesis account of creation. More...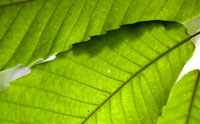 Animal and human life depends, either directly or indirectly, on plant life. And all plant life depends on extraordinarily precise biochemical machines that capture and convert light energy into energy that living cells can use. Researchers at the Argonne National Laboratory in Illinois have been using ultrafast spectroscopy to discover just how these systems work. Their most recent discovery has them baffled over the newfound complexity of photosynthesis in purple bacteria. It turns out that photosynthetic machinery is such advanced technology that it takes advantage of the quantum nature of light. More...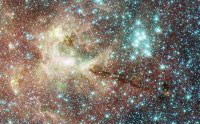 "With the laws of physics, you can get universes," said Alex Filippenko of the University of California, Berkeley, during a panel discussion at the June 23 SETICon 2 science and science fiction conference in Santa Clara, California. He argued that the universe could have begun as a result of a random "quantum mechanical fluctuation." More...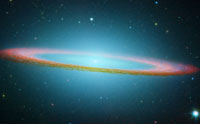 Every known system degenerates. Metal rusts, food rots, and flowers wither. Even something as large as the universe will eventually run down.
How much usable and still-ordered energy remains in the universe? More...
Image credit: NASA
In contrast to the narrow specialization of present-day scientists some great physicists in the nineteenth century made significant contributions to numerous branches of science. England recognized this breadth and depth in Sir William Thomson and elevated his title to Lord Kelvin. It was Kelvin's brilliant thermodynamic analysis that gave us the absolute temperature scale that bears his name. When the Atlantic cable was laid it took the ingenious electromagnetic developments of Kelvin to make it a workable device. His best papers are to be found in a six volume set, Mathematical and Physical Papers, Lord Kelvin, (Cambridge University Press, 1911). Many of those papers employed physics to expose the errors inherent in the long-age concepts held by uniformitarian geologists. More...