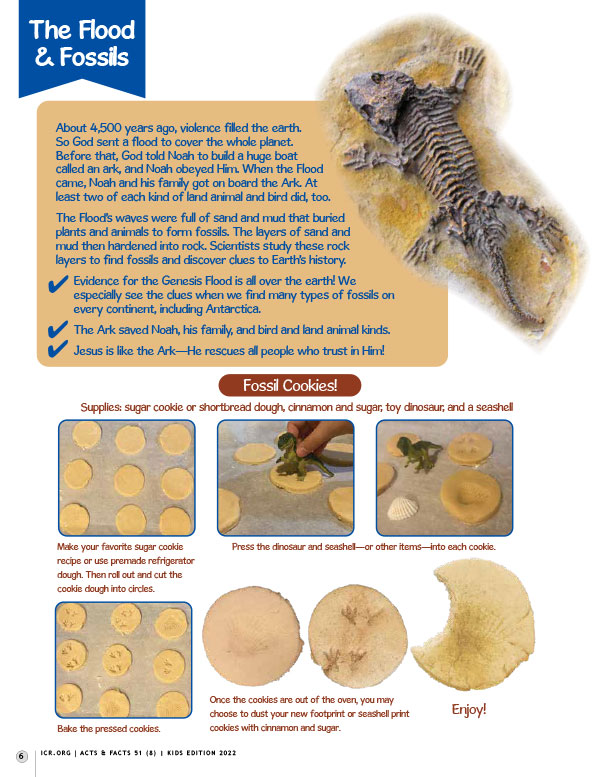 Hi, kids! We created a special Acts & Facts just for you! We hope you have fun doing the activities while learning how God designed creation just right in the beginning.
About 4,500 years ago, violence filled the earth. So God sent a global flood. When the Flood came, Noah and his family got on the Ark, along with at least two of each kind of land animal and bird. Sand and mud buried plants and animals to form fossils.
Click HERE to download the entire Kids Edition 2022 Acts & Facts.
Click HERE for the Kids! Edition individual sections and ICR's Creation Kids activity pages.
Contributions by communications department: Jayme Durant, Michael Stamp, and Lori Fausak. Designed by Susan Windsor