The article requested is not found.
Browse through our Archives of articles.
Use our powerful article Search Tools.
Christian Freedom
"For, brethren, ye have been called unto liberty; only use not liberty for an occasion to the flesh, but by love serve one another." (Galatians 5:13)
Liberty has always been a cherished concept to Americans, ever since the patriotic call of Patrick Henry for liberty or death. It was also a burning issue with the Jews at the time of ...
More...
The Faithful Saying
"It is a faithful saying: For if we be dead with him, we shall also live with him: If we suffer, we shall also reign with him: if we deny him, he also will deny us: If we believe not, yet he abideth faithful: he cannot deny himself." (2 Timothy 2:11-13)
This saying may have been a song or other memory device that Paul recommended as a ...
More...
At God's Good Pleasure
"But our God is in the heavens: he hath done whatsoever he hath pleased." (Psalm 115:3)
We often raise questions about God's actions, but He is never obligated to explain to us His reasons. It is enough to know that it pleased Him, for whatever He does is right by definition.
For example, if someone asks why God created ...
More...
Established Day 4 | Creation.Live Podcast: Episode 13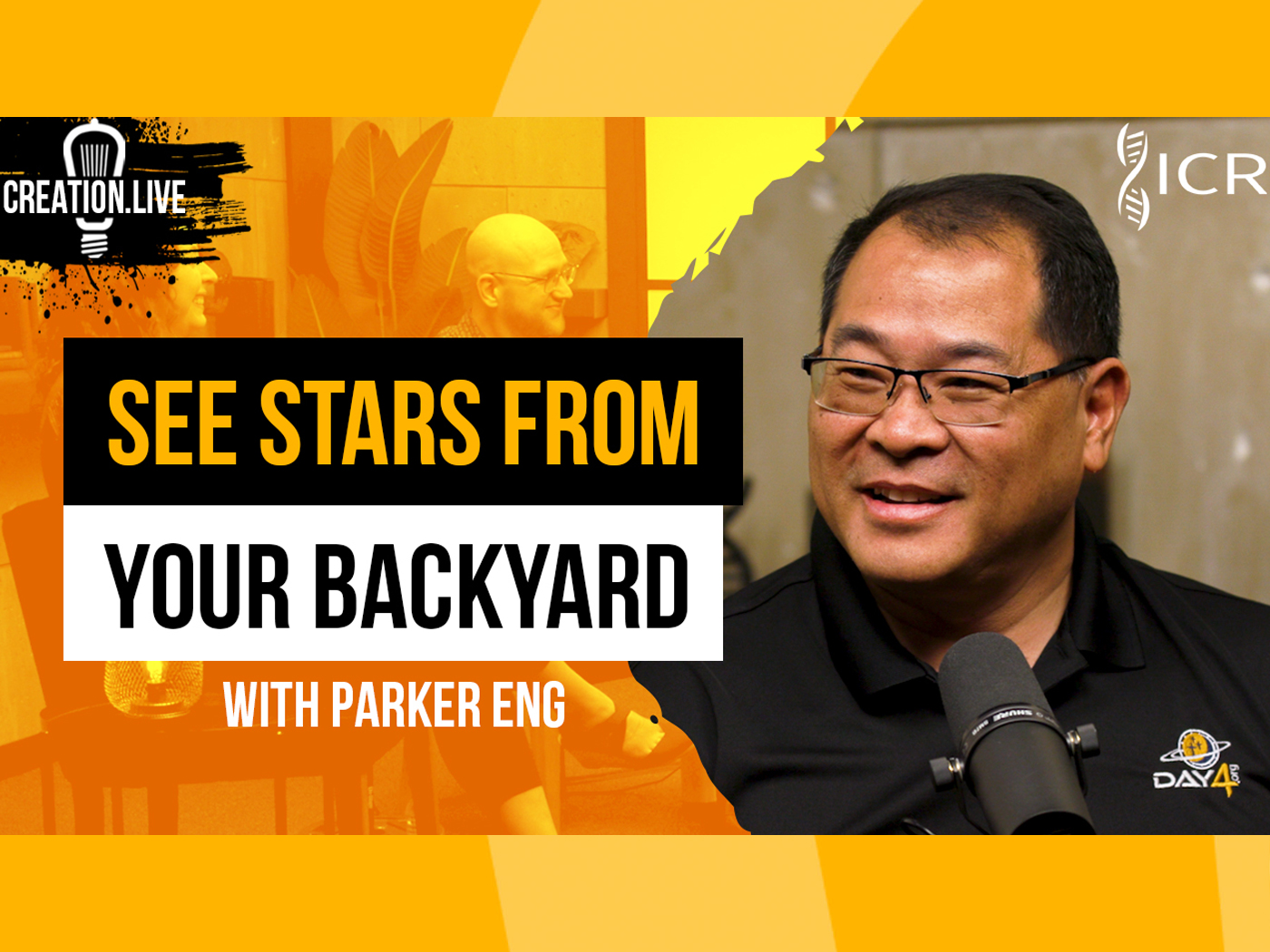 Humans have long been fascinated by the night sky. As Psalm 19:1 reminds us, "The heavens declare the glory of God"—His creative signature can be seen across our universe. What are some specific ways outer space points to our Creator, Jesus Christ? How can you learn more about astronomy? What is the Day4 Astronomy ministry, and how can you get involved?
Hosts Trey and Lauren delve into the cosmos with Parker Eng of Day4 Astronomy, as well as ICR's Dr. Jake Hebert.