"For even hereunto were ye called: because Christ also suffered for us, leaving us an example, that ye should follow his steps." (1 Peter 2:21)
Peter's first epistle, written during a time of bitter persecution, deals with the matter of suffering. Peter reminds us that Christ suffered for us and that it is a privilege to suffer for Him. We are "called" to suffering and should "think it not strange concerning the fiery trial which is to try" us (4:12).
Christ's suffering was foretold (1:11), as is ours. We see that He had patience, humility, and submission in His sufferings (2:23) in order to bear "our sins in his own body on the tree" (2:24). He suffered unjustly, "the just for the unjust" (3:18), not only in His spirit, but "Christ hath suffered for us in the flesh" (4:1), being witnessed personally by Peter (5:1).
Since we are likewise "called" to suffer, Peter explains that we also will be "suffering wrongfully" (2:19) even "when ye do well" (v. 20). We will "suffer for righteousness' sake" (3:14) and "for well doing" (v. 17). To avoid being taken by surprise, we are to prepare ourselves to suffer "in the flesh" (4:1), if need be. We will "be reproached for the name of Christ" (4:14) and should "not be ashamed" if we "suffer as a Christian" (4:16). It is much better to suffer in such a way than to have done something evil to deserve it (v. 15).
Suffering while following Christ's example is "acceptable with God" (2:20), and even makes us "happy" (3:14; 4:14). Through it we can "glorify God on this behalf" (4:16) because it is "according to the will of God" (4:19). There is even a magnificent reward awaiting the sufferer (5:10).
In view of all of this, there is little wonder that Peter says, "Rejoice, inasmuch as ye are partakers of Christ's sufferings; that, when his glory shall be revealed, ye may be glad also with exceeding joy" (4:13). JDM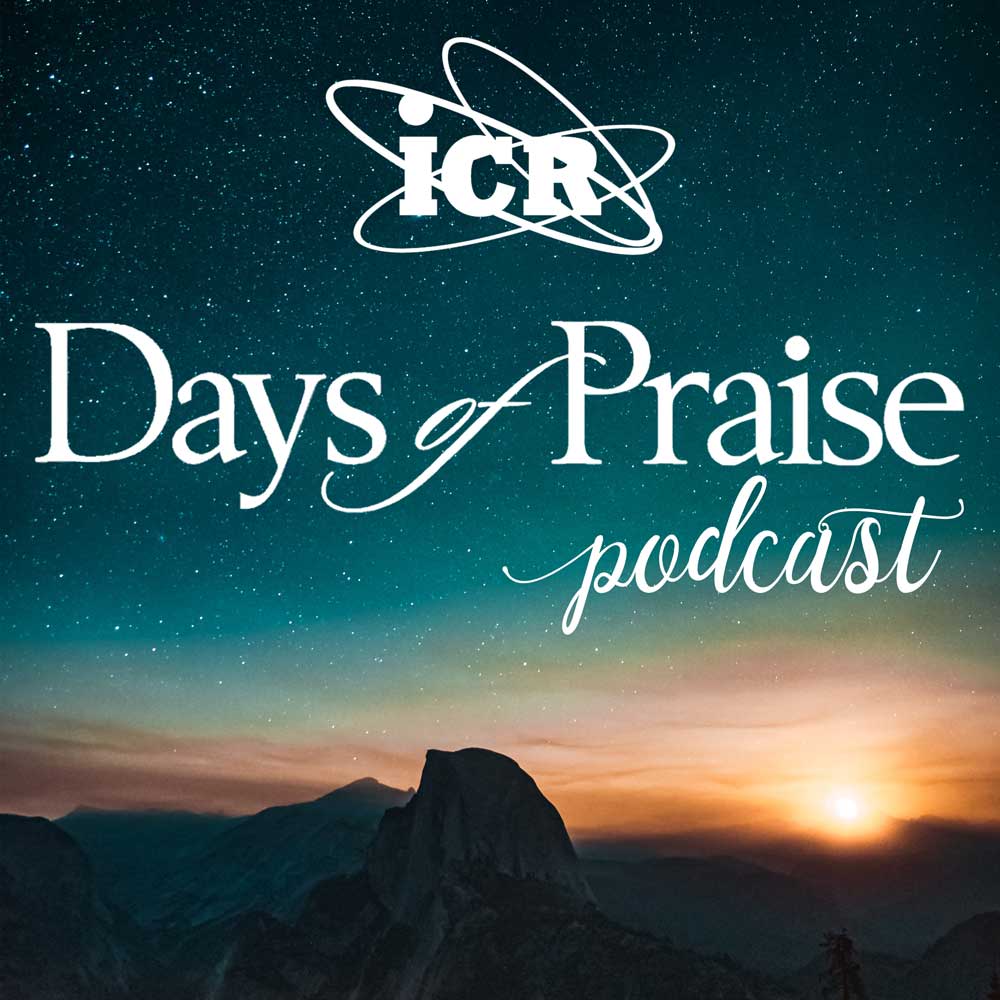 Days of Praise Podcast is a podcast based on the Institute for Creation Research quarterly print devotional, Days of Praise. Start your day with devotional readings written by Dr. Henry Morris, Dr. Henry Morris III, and Dr. John Morris to strengthen and encourage you in your Christian faith.