"The righteous are bold as a lion." (Proverbs 28:1)
A holy boldness is imparted to those who seek to speak the truth of God (
Acts 4:31
). The miracle of the Pentecost outpouring of the Holy Spirit was followed by several incidents where the various apostles and early Christian leaders spoke "boldly in the Lord" (
Acts 14:3
). Where does this boldness come from?
The Presence of the Holy Spirit
: The Sanhedrin "saw the boldness of Peter and John" when they were dragged before them (
Acts 4:13
), after they had healed the lame man shortly after Pentecost. Peter was "filled with the Holy Ghost" (
Acts 4:8
) and boldly answered the farcical questioning of those self-righteous leaders, and they "took knowledge of them, that they had been with Jesus" (
Acts 4:13
). When we speak with God's authority, we speak boldly.
The Words of God's Word
: The first church prayed "that with all boldness they may speak thy word," and they were enabled to speak "the word of God with boldness" (
Acts 4:29
, 31). When Paul was starting the church in Ephesus, he "spake boldly for the space of three months, disputing and persuading the things concerning the kingdom of God" (
Acts 19:8
). We should have boldness when we have opportunity to "make known the mystery of the gospel" (
Ephesians 6:19
).
The Assurance of a Righteous Life
: "According to my earnest expectation and my hope, that in nothing I shall be ashamed, but that with all boldness, as always, so now also Christ shall be magnified in my body, whether it be by life, or by death" (
Philippians 1:20
). Several godly traits of righteous men are given in Hebrews, "so that we may boldly say, The Lord is my helper, and I will not fear what man shall do unto me" (
Hebrews 13:6
).
These are from where that boldness comes. HMM III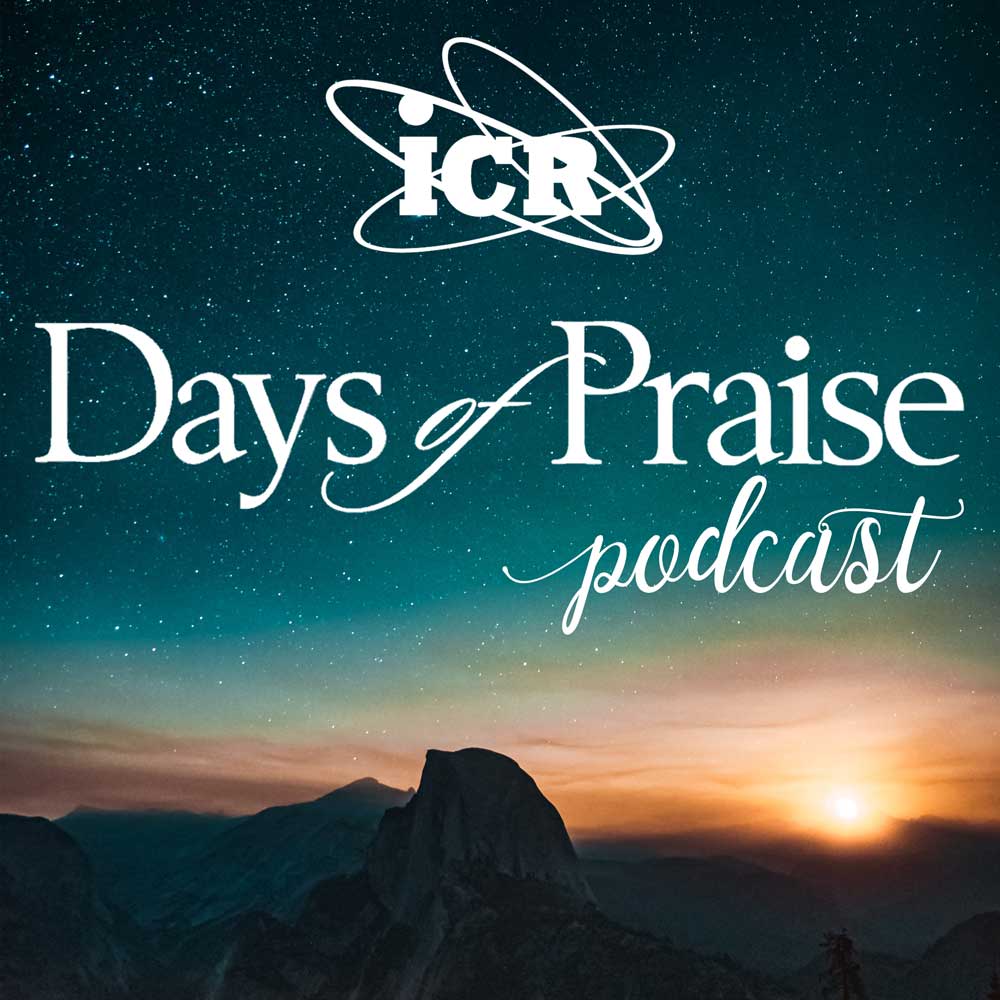 Days of Praise Podcast is a podcast based on the Institute for Creation Research quarterly print devotional, Days of Praise. Start your day with devotional readings written by Dr. Henry Morris, Dr. Henry Morris III, and Dr. John Morris to strengthen and encourage you in your Christian faith.