The article requested is not found.
Browse through our Archives of articles.
Use our powerful article Search Tools.
Light of the World
"Then spake Jesus again unto them, saying, I am the light of the world: he that followeth me shall not walk in darkness, but shall have the light of life.More...
Jesus, Our Bread of Life
"And Jesus said unto them, I am the bread of life: he that cometh to me shall never hunger.More...
Singing Garments of Life
"The pastures are clothed with flocks; the valleys also are covered over with corn; they shout for joy, they also sing.More...
Amazing Animals, Obvious Design | Creation.Live Podcast: Episode 6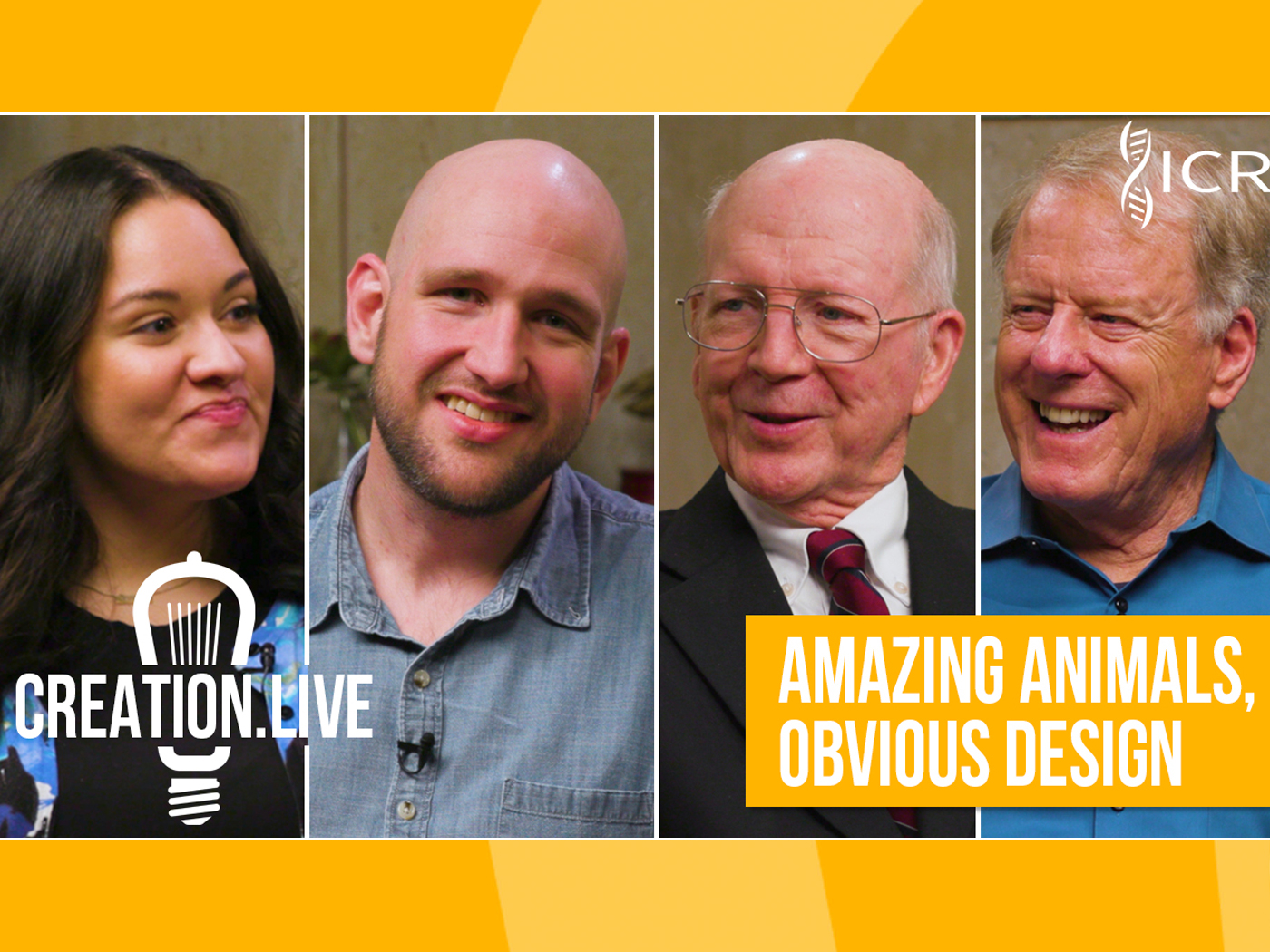 From the pets in our backyard to the creatures that dwell deep within the ocean, the world is home to a fascinating variety of animals. Where did they come from? Why do they seem so perfectly designed to fill their roles? Join us as Dr. Jobe Martin shares his personal story about the evolution of a creationist and how particularly unique creatures challenged his beliefs about the world.More...
More Articles