"For, behold, I create new heavens and a new earth: and the former shall not be remembered, nor come into mind." (Isaiah 65:17)
People often think they are being practical when they place material values ahead of spiritual, emphasizing that we have to "live in the real world." The fact is, however, that we are not living in the real world at all but in a world that is dying and will soon be gone. "The world passeth away, and the lust thereof: but he that doeth the will of God abideth for ever" (
1 John 2:17
). This is not even the world that God created, for that world was "very good" (
Genesis 1:31
). Because "sin entered into the world, and death by sin" (
Romans 5:12
), therefore, "the whole creation groaneth and travaileth in pain together until now" (
Romans 8:22
). In fact, this world is not even as it was soon after God's curse, for "the world that then was, being overflowed with water, perished" (
2 Peter 3:6
).
The present, post-Flood world is now under the dominion of Satan, who is "the prince of this world" (
John 12:31
) and of "all the kingdoms of the world" (
Matthew 4:8
). The Lord Jesus Christ came to "deliver us from this present evil world" (
Galatians 1:4
). As our text says, this world shall not even "be remembered, nor come into mind." It "shall be delivered from the bondage of corruption into the glorious liberty of the children of God" (
Romans 8:21
).
Therefore, we must "be not conformed to this world" (
Romans 12:2
). We must "live soberly, righteously, and godly, in this present world; Looking for that blessed hope, and the glorious appearing of the great God and our Saviour Jesus Christ" (
Titus 2:12-13
). In the meantime, our true citizenship, if we have been born again in Christ, is in the real world to come, and we are His ambassadors to an alien land (
2 Corinthians 5:20
). HMM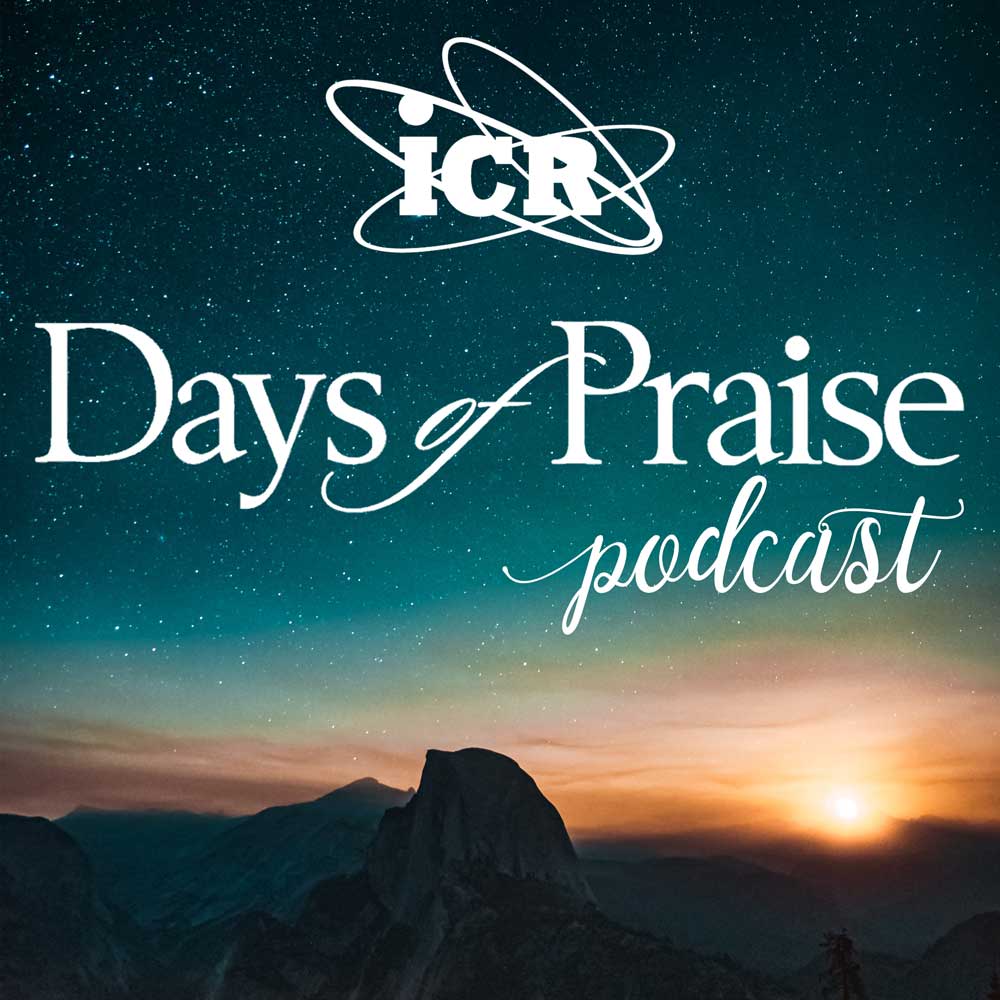 Days of Praise Podcast is a podcast based on the Institute for Creation Research quarterly print devotional, Days of Praise. Start your day with devotional readings written by Dr. Henry Morris, Dr. Henry Morris III, and Dr. John Morris to strengthen and encourage you in your Christian faith.