"Not because I desire a gift: but I desire fruit that may abound to your account." (Philippians 4:17)
The apostle Paul here was commending the Christians at Philippi as the only church that had sent an offering to help defray his expenses on his missionary trips. He calls such gifts "fruit" that would abound to their "account" (Greek
logos
, probably better rendered as "testimony"). Thus, God considers gifts of money to scriptural ministries to be like life-giving fruits on a healthy vine.
There are other types of fruits that a Christian life can produce. Paul regarded those he had helped lead to Christ as fruits. He wrote to the Christians at Rome: "I purposed to come unto you . . . that I might have some fruit among you also, even as among other Gentiles" (
Romans 1:13
).
Genuine traits of godly character are also called fruits. "For the fruit of the Spirit is in all goodness and righteousness and truth" (
Ephesians 5:9
). The classic passage, outlining the nine-fold fruit produced by the Holy Spirit in the life of a willing Christian, is
Galatians 5:22-23
: "But the fruit of the Spirit is love, joy, peace, longsuffering, gentleness, goodness, faith, meekness, temperance." It is significant that all these attributes constitute one fruit, not nine fruits.
The tremendous importance of fruit-bearing in the Christian life was especially brought out by Christ in His famous discourse on the vine and the branches in
John 15:1-16
. In these verses, the word "fruit" occurs eight times. First, there is the warning: "Every branch in me that beareth not fruit he taketh away" (
John 15:2
). If there is no fruit (or if the fruit is "corrupt fruit") in the life, there is no assurance of any life at all.
"Herein is my Father glorified, that ye bear much fruit" (
John 15:8
). To bring forth much fruit, we must abide (that is, "continue steadfastly") in Christ (
John 15:5
). HMM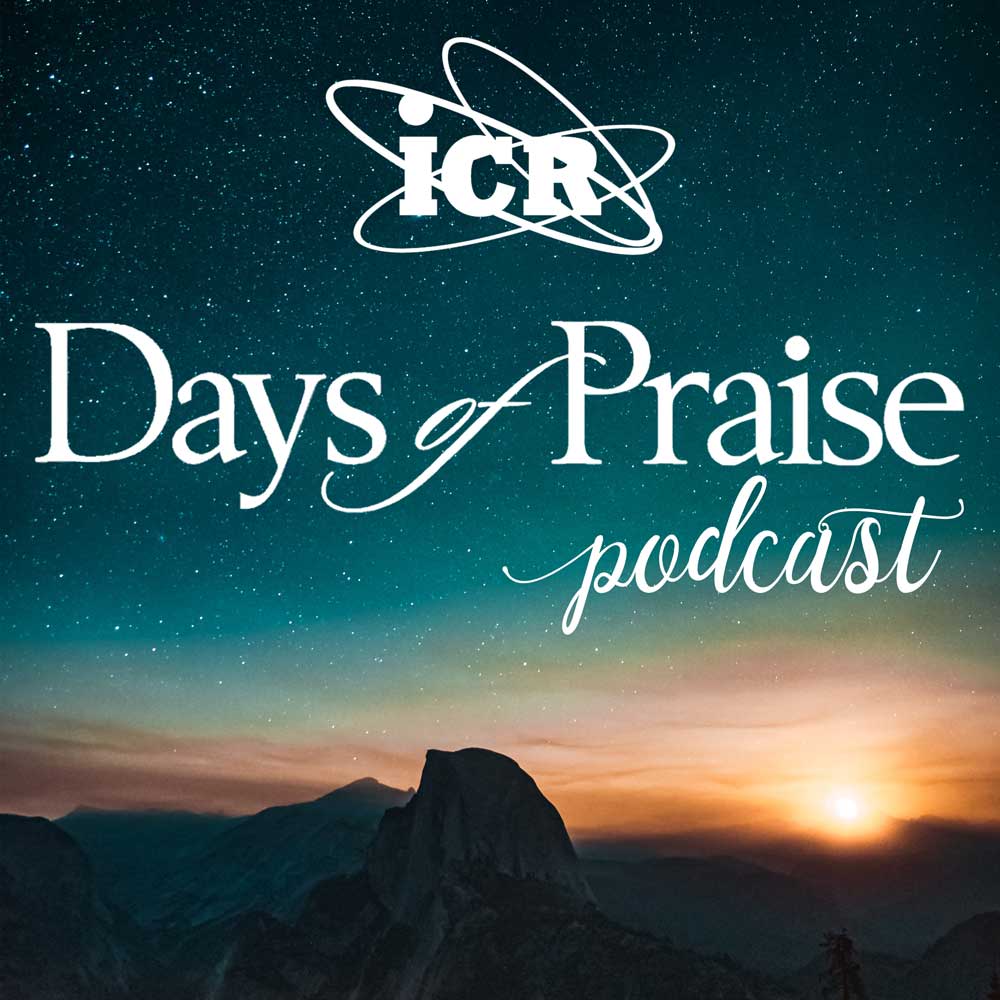 Days of Praise Podcast is a podcast based on the Institute for Creation Research quarterly print devotional, Days of Praise. Start your day with devotional readings written by Dr. Henry Morris, Dr. Henry Morris III, and Dr. John Morris to strengthen and encourage you in your Christian faith.