"But I trusted in thee, O LORD: I said, Thou art my God. My times are in thy hand: deliver me from the hand of mine enemies, and from them that persecute me." (Psalm 31:14-15)
Psalm 31 describes David at a time of great need. There was "fear…on every side" (v. 13). He was despised, defamed, and persecuted. Jeremiah used the same phrase, "fear is on every side" (
Jeremiah 6:25
; 49:29), to describe his turbulent circumstances.
Where do we turn when we encounter "divers temptations" (
James 1:2
)? We follow the ultimate example of our Lord and Savior Jesus Christ, who expressed confidence in God despite the hateful wickedness that encircled Him while He hung on the cross, finally crying out, "Father, into thy hands I commend my spirit" (
Luke 23:46
).
Likewise, in today's text David, as a man after God's own heart (
Acts 13:22
), emphatically shifted his attention away from his momentary entanglements and looked solely to his sovereign God. The phrase "my times" includes all the turmoil and change he was feeling. But also notice that "my times" expresses the reality of a firm grasp in the tight grip of "Yahweh's hand."
As Thomas Reade wrote, "When [a believer] beholds, by faith, the unerring hand of infinite wisdom, wielding the stupendous machine of human events, causing everything to promote the spiritual good of His people, then he quiets himself as a little child, and can say with cheerful resignation, 'Father, not my will, but yours be done.'"
"Now unto him that is able to keep you from falling, and to present you faultless before the presence of his glory with exceeding joy, to the only wise God our Saviour, be glory and majesty, dominion and power, both now and ever. Amen" (
Jude 1:24-25
). CM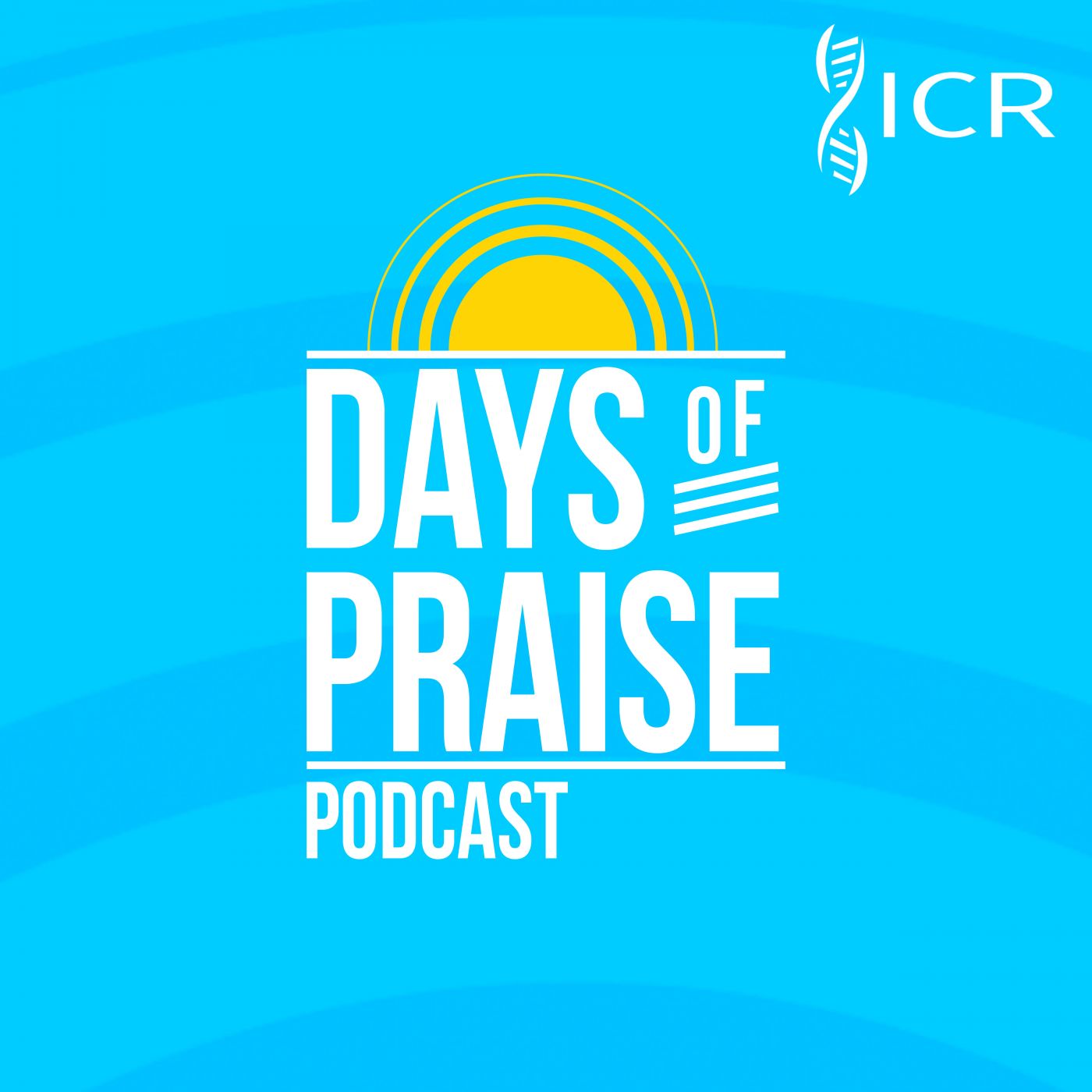 Days of Praise Podcast is a podcast based on the Institute for Creation Research quarterly print devotional, Days of Praise. Start your day with devotional readings written by Dr. Henry Morris, Dr. Henry Morris III, Dr. John Morris, and others to strengthen and encourage you in your Christian faith.