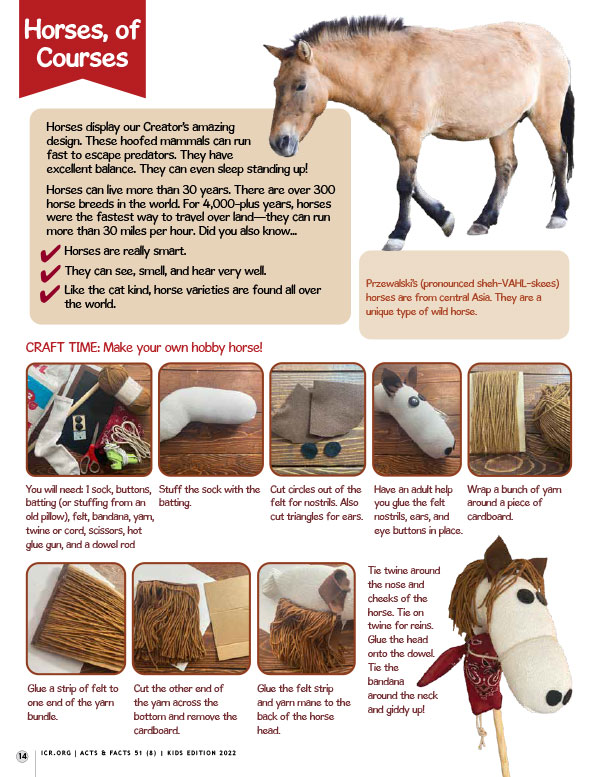 Hi, kids! We created a special Acts & Facts just for you! We hope you have fun doing the activities while learning how God designed creation just right in the beginning.
Horses can run more than 30 miles per hour. They have excellent balance. They can even sleep standing up! There are over 300 horse breeds. Like the cat kind, horse varieties are found all over the world.
Click HERE to to download the entire Kids Edition 2022 Acts & Facts.
Click HERE for the Kids! Edition individual sections and ICR's Creation Kids activity pages.
Contributions by communications department: Jayme Durant, Beth Mull, Michael Stamp, and Lori Fausak. Designed by Susan Windsor