"Then had the churches rest . . . and were edified; and walking in the fear of the Lord, and in the comfort of the Holy Ghost, were multiplied." (Acts 9:31)
There is something of a paradox in this requirement to "fear the Lord." On the one hand, we "have not received the spirit of bondage again to fear" but have received "the Spirit of adoption" (
Romans 8:15
). On the other hand, we are told to "cleanse ourselves from all filthiness of the flesh and spirit, perfecting holiness in the fear of God" (
2 Corinthians 7:1
).
Our text insists that we are to be "walking in the fear of the Lord." Obviously, the context illustrates a lifestyle of godly behavior that is produced by our attitude toward God's sovereign majesty and unique holiness as the Creator and Sustainer of all things. We should "worship the LORD in the beauty of holiness: fear before him, all the earth" (
Psalm 96:9
).
It is clear that the "beginning of knowledge" (
Proverbs 1:7
), the "beginning of wisdom" (
Proverbs 9:10
), and the "instruction of wisdom" (
Proverbs 15:33
) are founded in the fear of the Lord. It is also clear that the fear of the Lord is that which mimics God's hatred of "evil: pride, and arrogancy, and the evil way, and the froward [perverse] mouth" (
Proverbs 8:13
).
But the one who fears the Lord also knows "strong confidence" (
Proverbs 14:26
) and has an unwavering satisfaction in his or her life (
Proverbs 19:23
). Indeed, such godly fear promises to prolong our days (
Proverbs 10:27
) and to be a "fountain of life" that keeps us from the "snares of death" (
Proverbs 14:27
).
Knowledge of God should produce a "godly fear" (
Hebrews 12:28
) as we serve in the Kingdom—fear of His power and holiness and omniscience—yet also provide a steadfast rest in the knowledge that we are His workmanship (
Ephesians 2:10
), gifted not with timidity, but with a spirit of "power, and of love, and of a sound mind" (
2 Timothy 1:7
). HMM III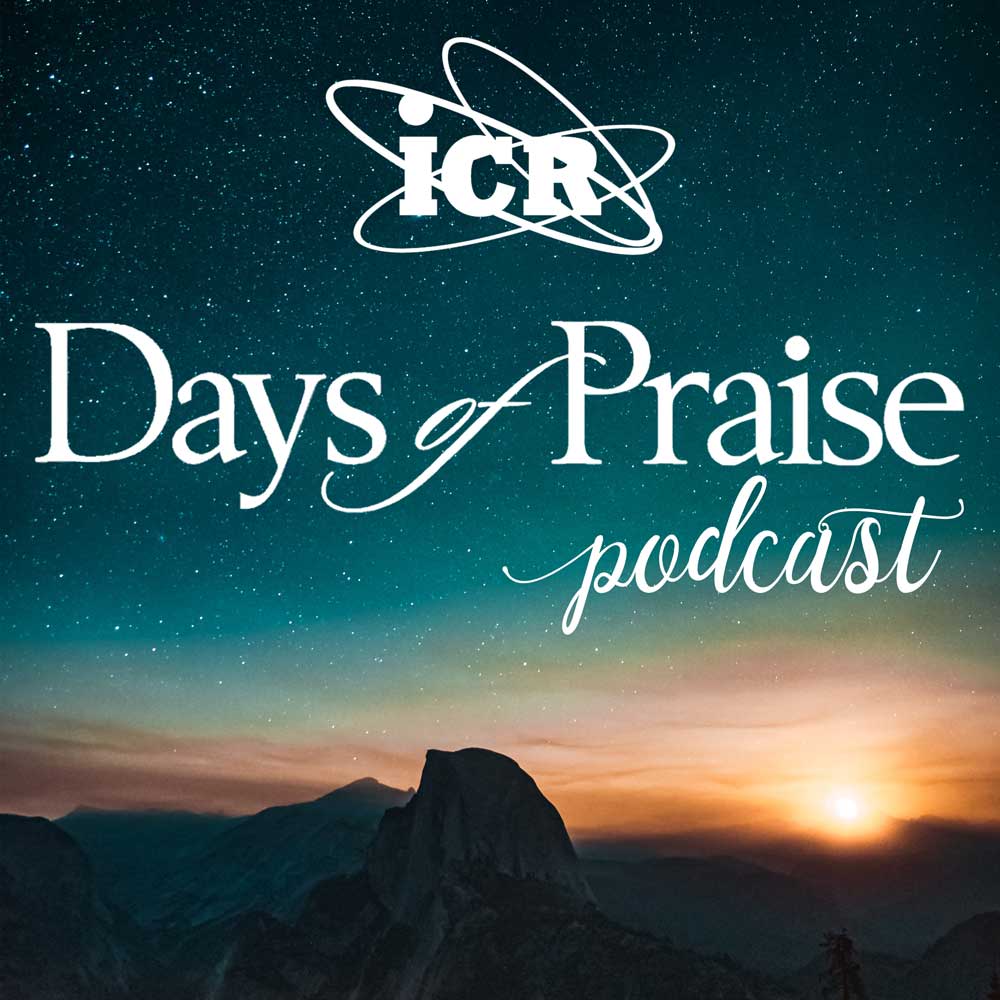 Days of Praise Podcast is a podcast based on the Institute for Creation Research quarterly print devotional, Days of Praise. Start your day with devotional readings written by Dr. Henry Morris, Dr. Henry Morris III, and Dr. John Morris to strengthen and encourage you in your Christian faith.