"Those things, which ye have both learned, and received, and heard, and seen in me, do: and the God of peace shall be with you." (Philippians 4:9)
The apostle Paul many times urged his readers to follow his example in living the Christian life. To the Philippians, Paul said: "Brethren, be followers together of me, and mark them which walk so as ye have us for an ensample" (
Philippians 3:17
).
The initial reaction to such exhortations is to think of Paul as arrogant. To the believers in the Corinthian church, he said: "Wherefore I beseech you, be ye followers of me" (
1 Corinthians 4:16
). To those at Thessalonica, he said: "For yourselves know how ye ought to follow us: for we behaved not ourselves disorderly among you. . . . Not because we have not power, but to make ourselves an ensample unto you to follow us" (
2 Thessalonians 3:7-9
).
At the same time, Paul considered himself to be "the least of the apostles, that am not meet to be called an apostle" (
1 Corinthians 15:9
). Later he called himself "less than the least of all saints" (
Ephesians 3:8
), and finally he said that he was even the chief of sinners (
1 Timothy 1:15
).
In no way was the apostle Paul an egotist. Nevertheless, he knew that his converts needed an example to see, as well as precepts to learn. The Lord Jesus Christ, of course, is our real example (
1 Peter 2:21
). But by living a life patterned after Christ, however, Paul could say: "Be ye followers of me, even as I also am of Christ" (
1 Corinthians 11:1
).
People need to see Christ in the lives of their Christian leaders. By the grace of God, we also need to live as Christ did, so that when people follow us, they also will be following Christ. "Let your light so shine before men, that they may see your good works, and glorify your Father which is in heaven" (
Matthew 5:16
). HMM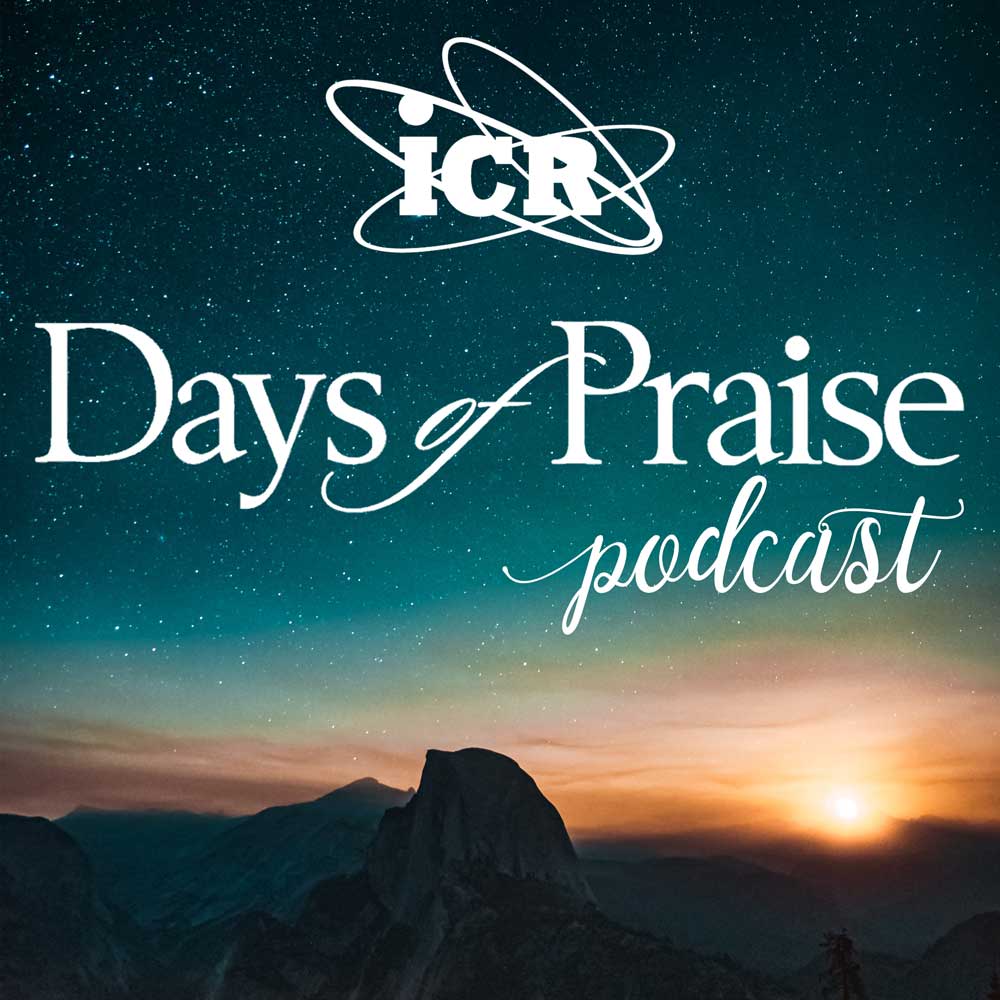 Days of Praise Podcast is a podcast based on the Institute for Creation Research quarterly print devotional, Days of Praise. Start your day with devotional readings written by Dr. Henry Morris, Dr. Henry Morris III, and Dr. John Morris to strengthen and encourage you in your Christian faith.