October 9-10, 2009
First Baptist Church
Jacksonville, Florida

"The evolutionary lie is so pointedly antithetical to Christian truth that it would seem unthinkable for evangelical Christians to compromise with evolutionary science in any degree. But during the past century and a half of evolutionary propaganda, evolutionists have had remarkable success in getting evangelicals to meet them halfway. Remarkably, many modern evangelicals…have already been convinced that the Genesis account of creation is not a true historical record. Thus they have not only capitulated to evolutionary doctrine at its starting point, but they have also embraced a view that undermines the authority of Scripture at its starting point."
—Dr. John MacArthur
from The Battle for the Beginning
Demand the Evidence
Can Genesis be trusted when it says God created the world in 6 days?
What does belief in evolution say about the character of God?
Is the earth really millions or billions of years old?
Who has the last word on interpreting what God said and did—scientists or Scripture?
Are Christians prepared to combat false doctrine and those who would compromise the Word of God?
For nearly 40 years, the Institute for Creation Research has led the way in research and education in the field of scientific and biblical creation, bringing the evidence for creation to churches, schools, and in citywide conferences. Speakers like Dr. Henry Morris III, Dr. John Morris, Dr. Randy Guliuzza, and others present solid evidence from science and Scripture.
Sign up today and demand the evidence!
Schedule
Friday, October 9
7:00 p.m.

Dr. Mac Brunson, Keynote Speaker
In the Beginning...God

Saturday, October 10
9:00 a.m.
Dr. Henry Morris III
Genesis and the Character of God
It's All About Authority and Power
10:30 a.m.
Dr. Gary Parker
Creation Facts of Life
Biblical and Scientific Evidence for Recent Creation
Lunch & Resource Tables
1:35 p.m.
Dr. Randy Guliuzza
Made in His Image
Examining the Complexities of the Human Body
2:35 p.m.
Dr. Henry Morris III
What Makes the Good News Good?
Reclaiming the Full Gospel of Scripture
3:30 p.m.
Panel Discussion
Communicating a Creationist Worldview in Today's Changing Culture
4:00 p.m.
Book Signing
Speakers
General Sessions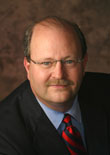 Dr. Mac Brunson is Senior Pastor of First Baptist Church in Jacksonville, Florida. Dr. Brunson is the author of several books, including The Miracle You've Been Searching For, The God You've Been Searching For, Why Churches Die, and The New Guidebook for Pastors.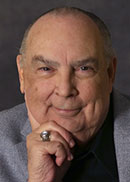 Dr. Henry Morris III is CEO of the Institute for Creation Research in Dallas, Texas. A former pastor, college professor, and business executive, Dr. Morris is author of 5 Reasons to Believe in Recent Creation, Exploring the Evidence for Creation, The Big Three, and other books, and is a frequent conference speaker around the country.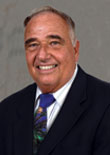 Dr. Gary Parker is Senior Science Lecturer at the Institute for Creation Research in Dallas, Texas. A former evolutionary biologist and leading creation scientist, Dr. Parker brings a powerful perspective to the question of origins, using secular science's "classic arguments" to refute evolution. The author of numerous books, Dr. Parker earned an Ed.D. in biology, with an emphasis in paleontology.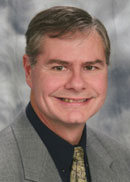 Dr. Randy Guliuzza is ICR's National Representative. Recently retired as a flight surgeon and a Chief of Aerospace Medicine in the Air Force, Dr. Guliuzza frequently speaks and debates for ICR. With medical degrees from the University of Minnesota and Harvard University, Dr. Guliuzza is also a licensed Professional Engineer.
---

Conference Registration:

Conference registration includes admission to all speaker sessions on Friday and Saturday, Q & A Panel Discussion, and the resource area. Also included are conference notebooks, free ICR books, and an entry to win an IPOD Touch* or other prizes (must be present to win). Lunch is available at the conference for an additional cost if purchased with registration by October 6th.
Admission:
$ 25.00 – Regular admission

$ 20.00 – Early bird admission (extended to October 6th)
$ 15.00 – Student admission
Optional:
$ 8.50 – Lunch (price is in addition to conference registration; must order at time of registration)
$ 50.00 – Conference DVD set, if paid with registration by October 6, 2009 (regularly – $ 75.00)**
* Every registered guest will have a chance to win an Apple IPOD Touch. Must be present at time of drawing to win.
** Reserve your DVD set for the discounted price of $ 50.00 if paid with registration and before October 6, 2009. DVDs will ship approximately 6 weeks after the end of the conference.
Register by phone at 800.337.0375.
---
For questions about upcoming events, or to find out more information about hosting an event, you can e-mail the events department at
events@icr.org
, or call
800.337.0375
.