"This is again the second miracle that Jesus did, when he was come out of Judaea into Galilee." (John 4:54)
Jesus had returned from the Passover celebration in Jerusalem and stopped in Cana to visit friends. The news of the Messiah's return traveled 20 miles away to Capernaum, where a nobleman whose son was deathly sick with a terrible fever heard that Jesus was in the area (
John 4:47
).
As quickly as he could, the nobleman went to Cana and asked Jesus to come and heal his son. The Lord's response was almost a sarcastic rebuke: "Except ye see signs and wonders, ye will not believe" (
John 4:48
). Rather than giving up or getting angry at Jesus' apparent indifference, the nobleman begged him, "Sir, come down ere my child die" (
John 4:49
).
Often the Lord tests our commitment, and just as often does not respond the way we expect Him to. In this case, Jesus sends the nobleman back to his home (20 miles away) with the instruction: "Go thy way; thy son liveth. And the man believed the word that Jesus had spoken unto him, and he went his way" (
John 4:50
). Jesus promised; the nobleman believed and left to return home.
When the nobleman's servants met him with the news that his son's fever had left him "yesterday at the seventh hour . . . So the father knew that it was at the same hour, in the which Jesus said unto him, Thy son liveth: and himself believed, and his whole house" (
John 4:52-53
).
How did Jesus do this? The Creator has authority over disease; distance is irrelevant. "By the word of the LORD were the heavens made; and all the host of them by the breath of his mouth. . . . . For he spake, and it was done; he commanded, and it stood fast" (
Psalm 33:6
, 9). HMM III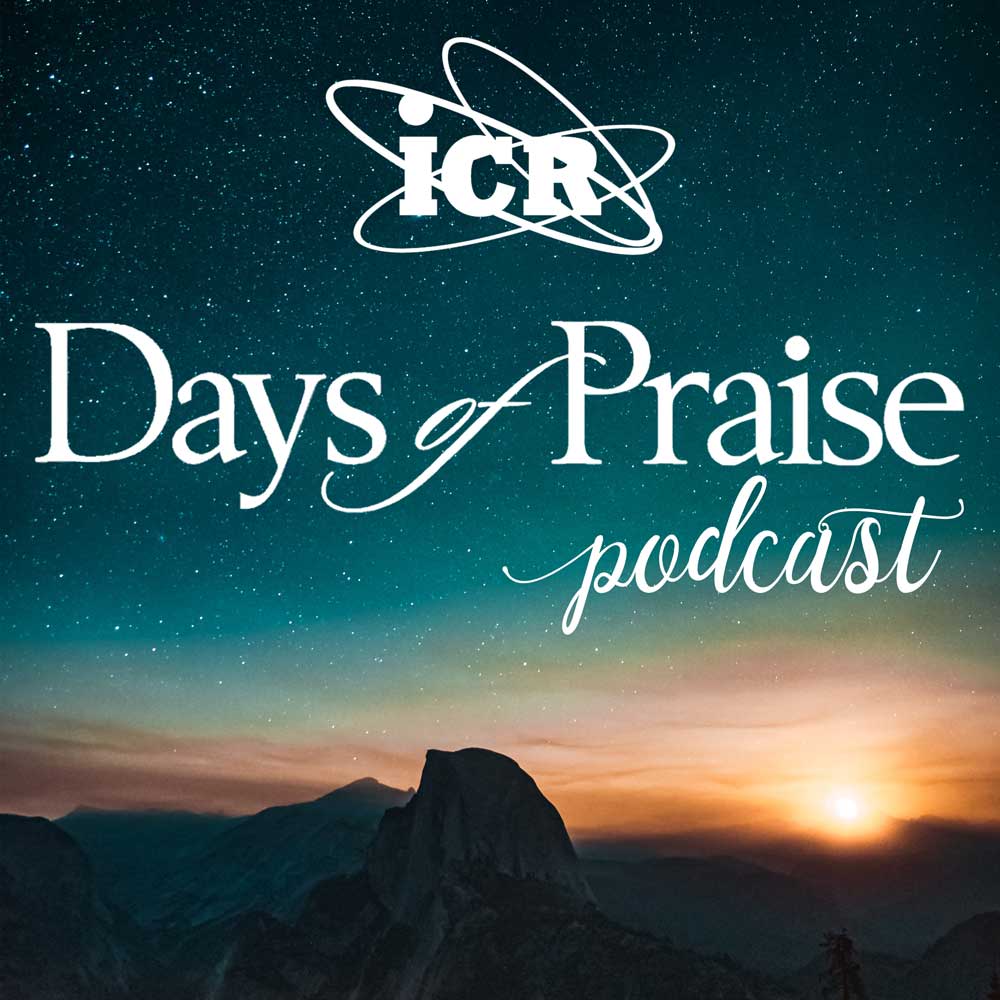 Days of Praise Podcast is a podcast based on the Institute for Creation Research quarterly print devotional, Days of Praise. Start your day with devotional readings written by Dr. Henry Morris, Dr. Henry Morris III, and Dr. John Morris to strengthen and encourage you in your Christian faith.