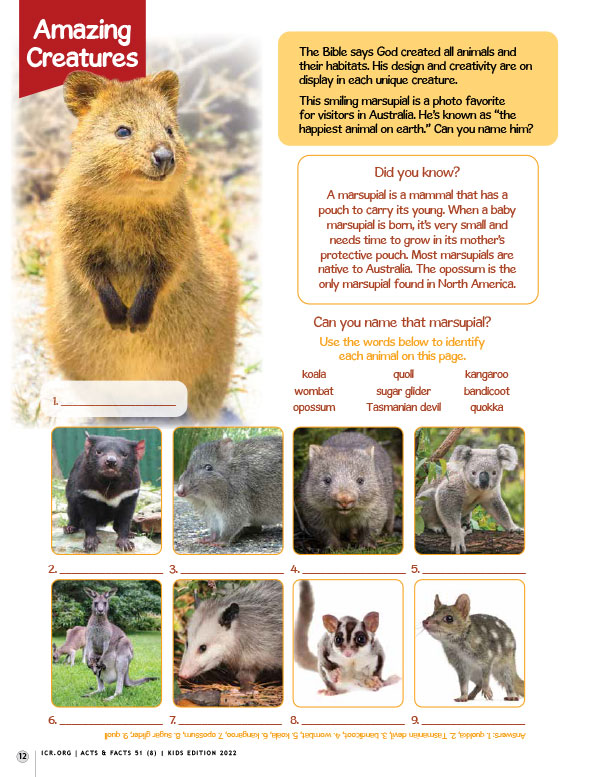 Hi, kids! We created a special Acts & Facts just for you! We hope you have fun doing the activities while learning how God designed creation just right in the beginning.
A marsupial is a mammal that has a pouch to carry its young. When a baby marsupial is born, it needs time to grow in its mother's protective pouch. Another amazing creature, the platypus, has fur like a mammal, lays eggs like a reptile, and has a bill like a duck.
Click HERE to to download the entire Kids Edition 2022 Acts & Facts.
Click HERE for the Kids! Edition individual sections and ICR's Creation Kids activity pages.
Contributions by communications department: Jayme Durant, Beth Mull, Michael Stamp, and Lori Fausak. Designed by Susan Windsor