"And he said unto Jesus, Lord, remember me when thou comest into thy kingdom. And Jesus said unto him, Verily I say unto thee, Today shalt thou be with me in paradise." (Luke 23:42-43)
One of the most remarkable scriptural passages is that of the "deathbed" conversion of the sinful thief crucified with Jesus. Christ recognized his repentance, forgave his sin, and offered him eternal life as he died. As reflected in the hymn "There Is a Fountain," salvation comes to sinners who repent, turn from their sin, and believe on Him, without any works involved or strings attached.
The dying thief rejoiced to see
That fountain in his day;
And there may I, though vile as he,
Wash all my sins away.
The "fountain" of blood flowing from the cross produces great rejoicing in those who have acknowledged His lasting work. "With the precious blood of Christ, as of a lamb without blemish and without spot" (
1 Peter 1:19
), we can be forgiven and born into His family. We receive the ability for and privilege of living victorious, holy lives. "Who his own self bare our sins in his own body on the tree, that we, being dead to sins, should live unto righteousness: by whose stripes ye were healed" (
1 Peter 2:24
).
All have chosen sin; all deserve judgment. "There is none righteous, no, not one" (
Romans 3:10
). But because of Him, we can be "justified freely by his grace through the redemption that is in Christ Jesus" (
Romans 3:24
). "O the depth of the riches both of the wisdom and knowledge of God! how unsearchable are his judgments, and his ways past finding out!" (
Romans 11:33
). JDM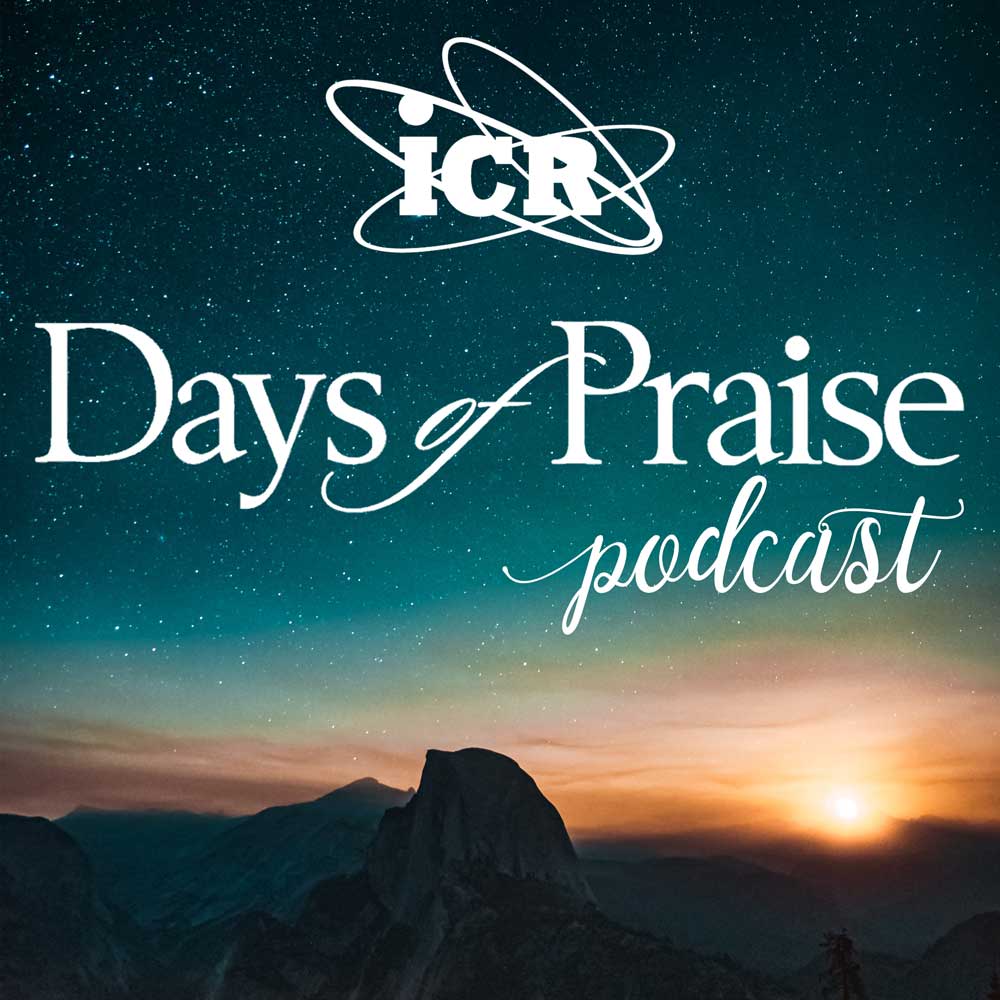 Days of Praise Podcast is a podcast based on the Institute for Creation Research quarterly print devotional, Days of Praise. Start your day with devotional readings written by Dr. Henry Morris, Dr. Henry Morris III, Dr. John Morris, and others to strengthen and encourage you in your Christian faith.