"Blessed be the God and Father of our Lord Jesus Christ, which according to his abundant mercy hath begotten us again unto a lively hope by the resurrection of Jesus Christ from the dead." (1 Peter 1:3)
This verse contains several enlightening words:
Blessed
: The word in Greek means to be well spoken of, or praised.
According to
: This does not say that we are blessed according to the extent of His mercy, but rather that He was impelled by His "abundant mercy" to save us.
Begotten
: A child is begotten of parents and is of the same nature as its parents. We are begotten into God's family by the work of Christ.
Again
: There are two possible concepts that are attached to the term "born again"—born "the second time," or born "from above." In our text, the term used is literally born "the second time," but the Father mentioned is God. We are indeed born "the second time," and that "from above."
Lively
: The word is in the form of a verbal adjective, having all the descriptive power of an adjective and all the active power of a verb. A "lively" hope is more than a hope that is living; it is actively alive.
Hope
: We hope, not in the sense of desiring something to come to pass, but in the confident assurance of something that certainly
shall
come to pass. We may "lay hold upon the hope set before us: Which hope we have as an anchor of the soul, both sure and stedfast" (
Hebrews 6:18-19
). We
shall
follow Christ in life everlasting.
Resurrection
: It may seem strange to think we are born again "by the resurrection," but this was the instrument God used to bring about His purpose. In a real sense, Christ was "born again" with a glorified body when He arose from the dead. Since He is "the firstborn from the dead" (
Colossians 1:18
), many will follow, "that he might be the firstborn among many brethren" (
Romans 8:29
). JDM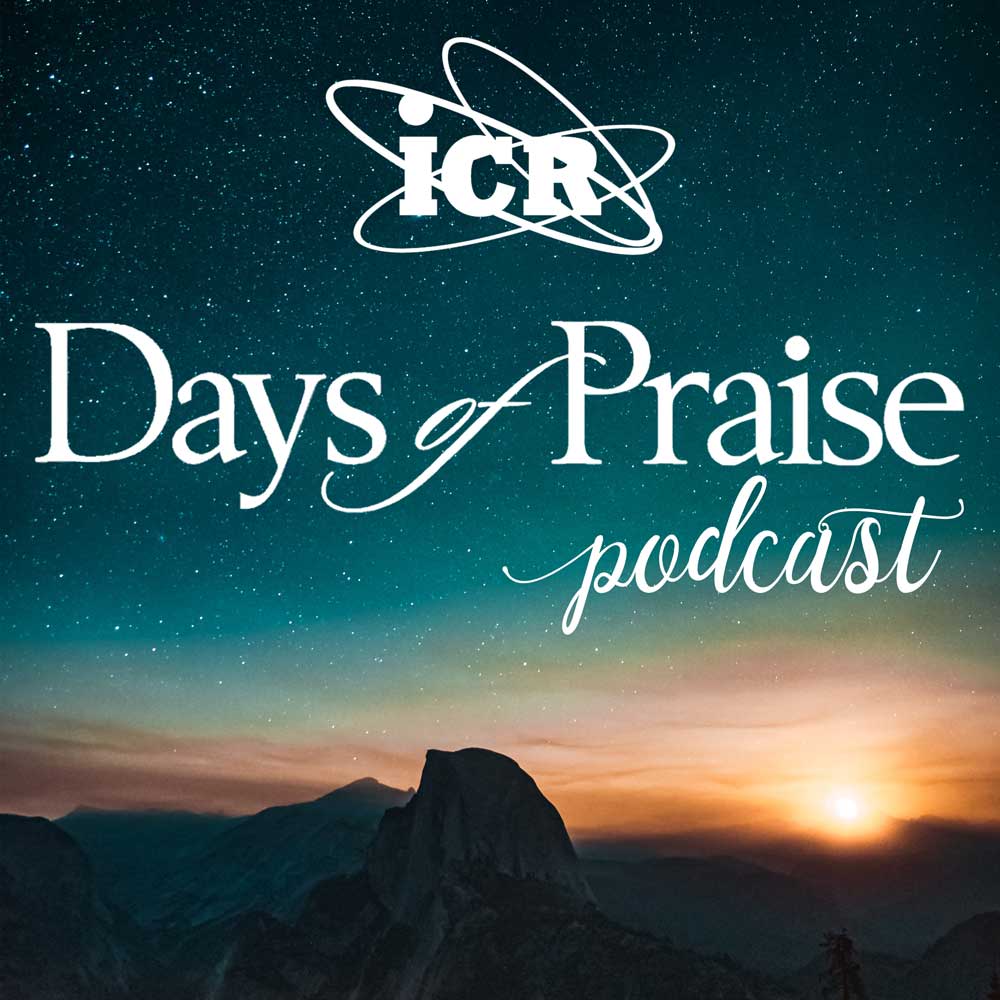 Days of Praise Podcast is a podcast based on the Institute for Creation Research quarterly print devotional, Days of Praise. Start your day with devotional readings written by Dr. Henry Morris, Dr. Henry Morris III, and Dr. John Morris to strengthen and encourage you in your Christian faith.