"And I John saw the holy city, new Jerusalem, coming down from God out of heaven, prepared as a bride adorned for her husband. And I heard a great voice out of heaven saying, Behold, the tabernacle of God is with men, and he will dwell with them, and they shall be his people, and God himself shall be with them, and be their God." (Revelation 21:2-3)
On the night of the last supper, Jesus made a wonderful promise to His disciples: "In my Father's house are many mansions. . . . I go to prepare a place for you. And . . . I will come again, and receive you unto myself; that where I am, there ye may be also" (
John 14:2-3
). Eventually, at His second coming, those who belong to Him shall be with Him.
That this promise applies to all His disciples (not just the 11 in the upper room) is evident in His prayer right after this conversation: "Neither pray I for these alone, but for them also which shall believe on me through their word. . . . Father, I will that they also, whom thou hast given me, be with me where I am" (
John 17:20
, 24). When the Lord returns, or when we die as believers, "so shall we ever be with the Lord" (
1 Thessalonians 4:17
).
That place where we shall be with Him, which He is still preparing for us, is the Holy City, new Jerusalem; for our text says that "he will dwell with them" there and be their God. The last two chapters of the Bible describe in some detail that beautiful "tabernacle of God" in which we who believe in Christ will all have our Christ-prepared mansions some day.
This magnificent city is not heaven, for John saw it "coming down from God out of heaven." Right now, therefore, it is in heaven, where the Lord Jesus is, along with the souls of those believers who already have gone "to be present with the Lord" (
2 Corinthians 5:8
). There in the Holy City, "the throne of God and of the Lamb shall be in it; and his servants shall serve him" with eternal joy (
Revelation 22:3
). HMM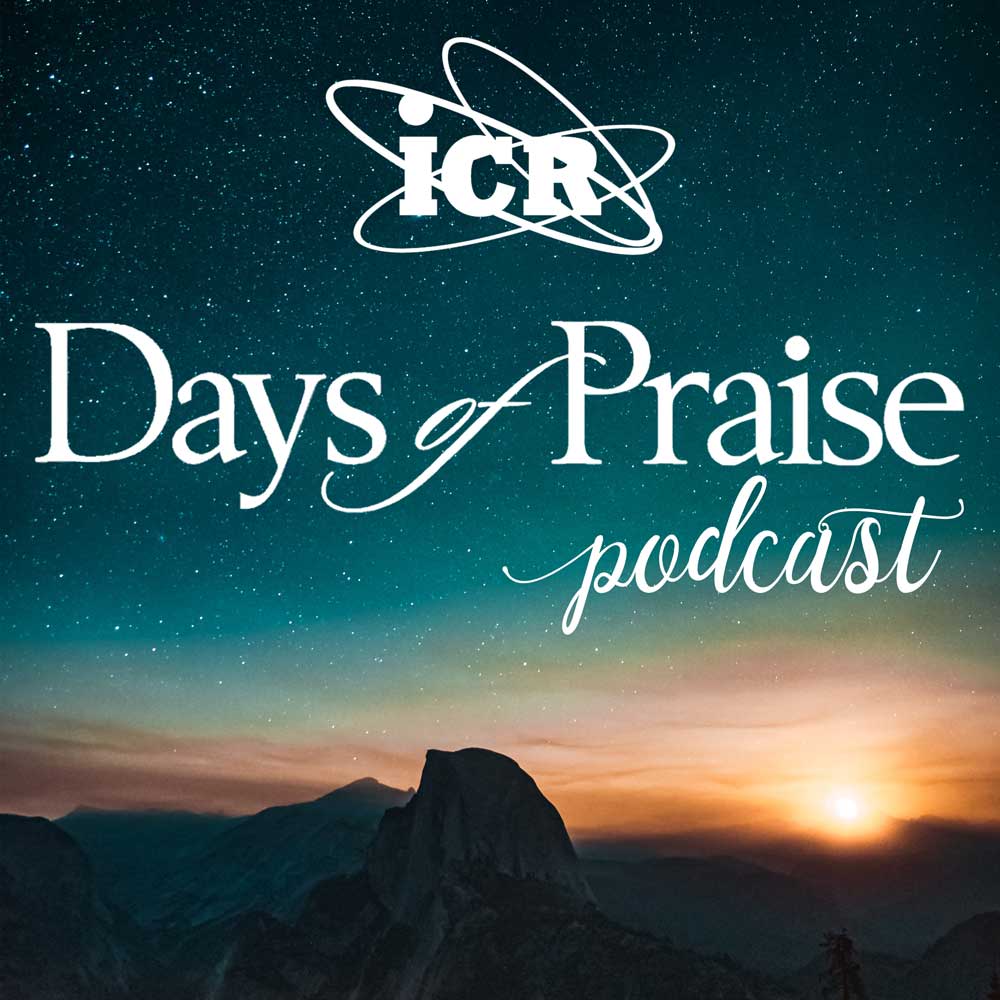 Days of Praise Podcast is a podcast based on the Institute for Creation Research quarterly print devotional, Days of Praise. Start your day with devotional readings written by Dr. Henry Morris, Dr. Henry Morris III, and Dr. John Morris to strengthen and encourage you in your Christian faith.