"God, who at sundry times and in divers manners spake in time past unto the fathers by the prophets, Hath in these last days spoken unto us by his Son." (Hebrews 1:1-2)
The title of the Word of God is given both to Jesus Christ as the living Word (
John 1:1-3
;
Revelation 19:13
) and to the Holy Scriptures as the written Word (
Ephesians 6:17
;
Hebrews 4:12
; etc.). They are so perfectly synchronous that what is said of one can usually be applied also to the other.
Both are human, yet without error; both are divine, yet can be comprehended by man. "God was manifest in the flesh" (
1 Timothy 3:16
). "Holy men of God spake as they were moved by the Holy Ghost" (
2 Peter 1:21
). "In him is no sin" (
1 John 3:5
), "the Scripture cannot be broken," and "all Scripture...is profitable" (
John 10:35
;
2 Timothy 3:16
).
Furthermore, each is eternal. "Jesus Christ the same yesterday, and to day, and for ever" (
Hebrews 13:8
). "For ever, O LORD, thy word is settled in heaven" (
Psalm 119:89
).
Each brings regeneration and everlasting life to all those who believe. "He saved us, by the washing of regeneration... through Jesus Christ our Saviour" (
Titus 3:5-6
). "God hath given to us eternal life, and this life is in his Son" (
1 John 5:11
). "Being born again...by the word of God, which liveth and abideth for ever" (
1 Peter 1:23
). "Search the scriptures; for in them ye think ye have eternal life: and they are they which testify of me" (
John 5:39
).
Finally, judgment comes by both Christ and the Scriptures. "The Father...hath committed all judgment unto the Son" (
John 5:22
). "The dead were judged out of those things which were written in the books" (
Revelation 20:12
). Both Christ and the Bible are vitally important to each Christian and must be studied, understood, known, loved, trusted, and relied upon in every human endeavor. HMM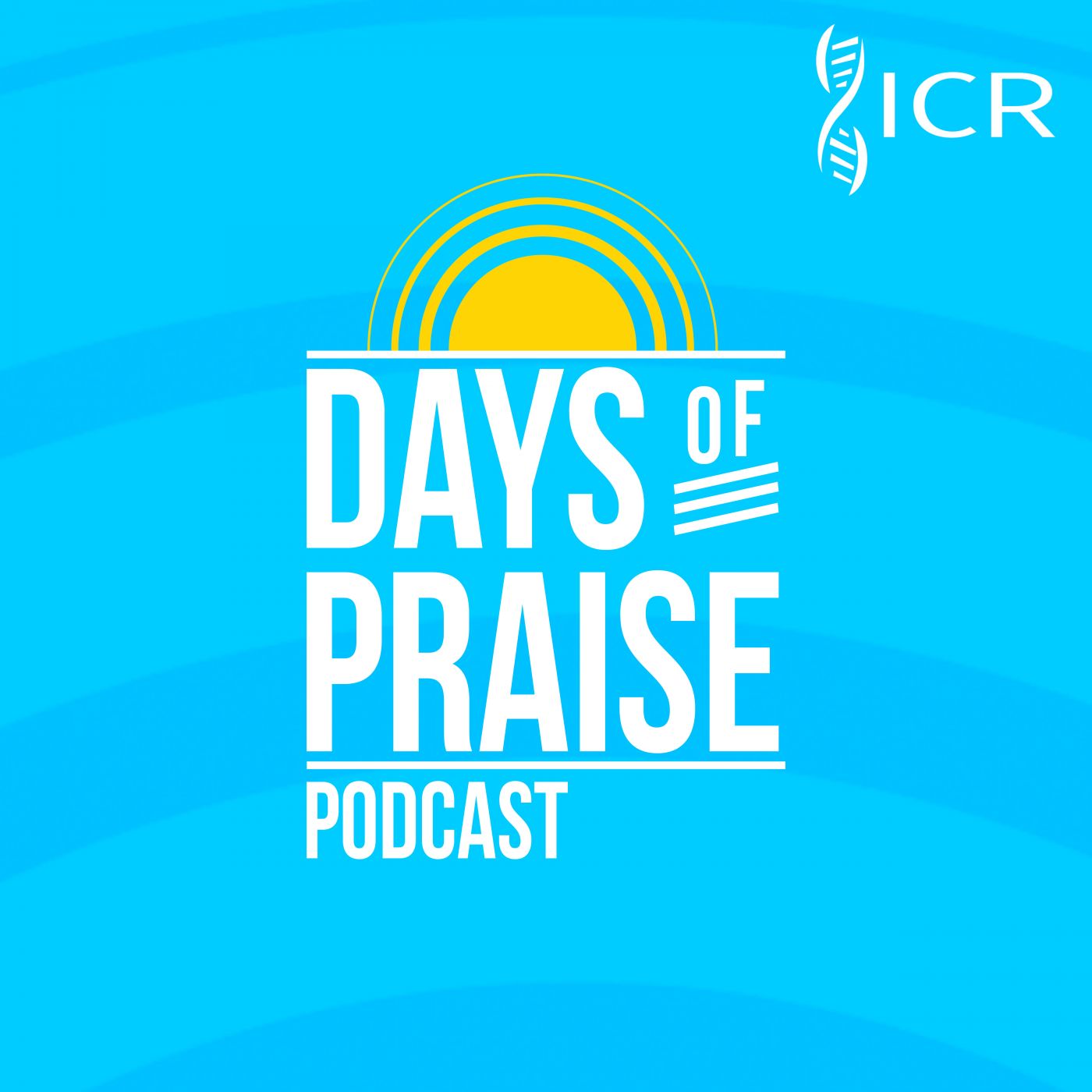 Days of Praise Podcast is a podcast based on the Institute for Creation Research quarterly print devotional, Days of Praise. Start your day with devotional readings written by Dr. Henry Morris, Dr. Henry Morris III, Dr. John Morris, and others to strengthen and encourage you in your Christian faith.