"The LORD is my light and my salvation; whom shall I fear? the LORD is the strength of my life; of whom shall I be afraid?" (Psalm 27:1)
David had more than his share of opposition. His father and older brothers thought little of him. King Saul relentlessly pursued him. His generals oftentimes conspired against him. His own son tried to usurp his throne. If anyone had opportunity to trust God for deliverance, David did.
In this psalm—an anthem of trust—David reveals his special relationship with his God that buoyed him in times of trouble. As we read in our text, his Lord was his light, salvation, and strength, and so He is to us.
The Lord is my
light
: When we walk in His light, we do not stumble. Enemies are not able to hide in the dark and catch us by surprise. He vanquishes the darkness. "Rejoice not against me, O mine enemy: when I fall, I shall arise; when I sit in darkness, the LORD shall be a light unto me" (
Micah 7:8
; see also
1 John 1:5-7
).
The Lord is my
salvation
: God delivers His children from physical and spiritual danger, including deliverance from the penalty of sin. "Help us, O God of our salvation, for the glory of thy name: and deliver us, and purge away our sins, for thy name's sake" (
Psalm 79:9
).
The Lord is the
strength of my life
: God is our defense, a place of refuge. "The LORD is my rock, and my fortress, and my deliverer; my God, my strength, in whom I will trust; my buckler, and the horn of my salvation, and my high tower" (
Psalm 18:2
).
Even in the face of seemingly overwhelming opposition, we have no need to fear. Our focus should be on the source of deliverance rather than on the problem. "Wait on the LORD: be of good courage, and he shall strengthen thine heart: wait, I say, on the LORD" (
Psalm 27:14
). JDM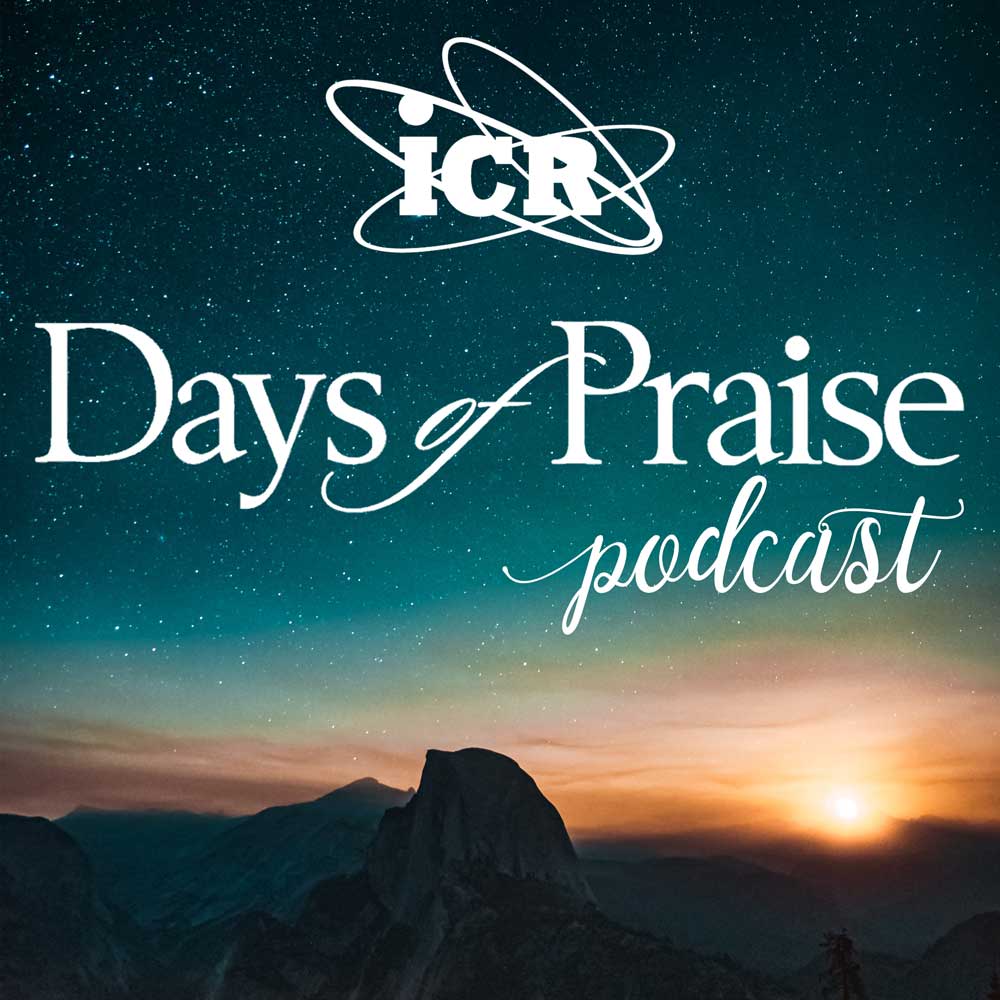 Days of Praise Podcast is a podcast based on the Institute for Creation Research quarterly print devotional, Days of Praise. Start your day with devotional readings written by Dr. Henry Morris, Dr. Henry Morris III, and Dr. John Morris to strengthen and encourage you in your Christian faith.