"Thus saith the LORD, Let not the wise man glory in his wisdom, neither let the mighty man glory in his might, let not the rich man glory in his riches: But let him that glorieth glory in this, that he understandeth and knoweth me, that I am the LORD which exercise lovingkindness, judgment, and righteousness, in the earth: for in these things I delight, saith the LORD." (Jeremiah 9:23-24)
It is remarkable how different are our human standards of value from those of God. But what should be the criteria by which men recognize hearts of lovingkindness, attitudes of justice, and characters of righteousness? These are the attributes of our Creator and Savior, and it is our achievements in these areas that determine our real standing, in the scales of eternity, before Him. Human wisdom, might, and riches easily generate pride, and pride is "the condemnation of the devil" (
1 Timothy 3:6
).
Thus the Scripture has to remind us "that not many wise men after the flesh, not many mighty, not many noble, are called: . . . That no flesh should glory in his presence" (
1 Corinthians 1:26
, 29). We should, indeed, desire wisdom, might, and riches, but not as measured by the world. "The fear of the LORD is the beginning of wisdom" (
Proverbs 9:10
). "As poor, yet making many rich; as having nothing, and yet possessing all things" (
2 Corinthians 6:10
). "My grace is sufficient for thee: for my strength is made perfect in weakness" (
2 Corinthians 12:9
).
Let lovingkindness become the standard of true wisdom; justice, the measure of real power; and righteousness, our criterion of riches. All are found fully only in Jesus Christ.
If we must "glory" in something, let it be the cross. "But God forbid that I should glory, save in the cross of our Lord Jesus Christ, by whom the world is crucified unto me, and I unto the world" (
Galatians 6:14
). HMM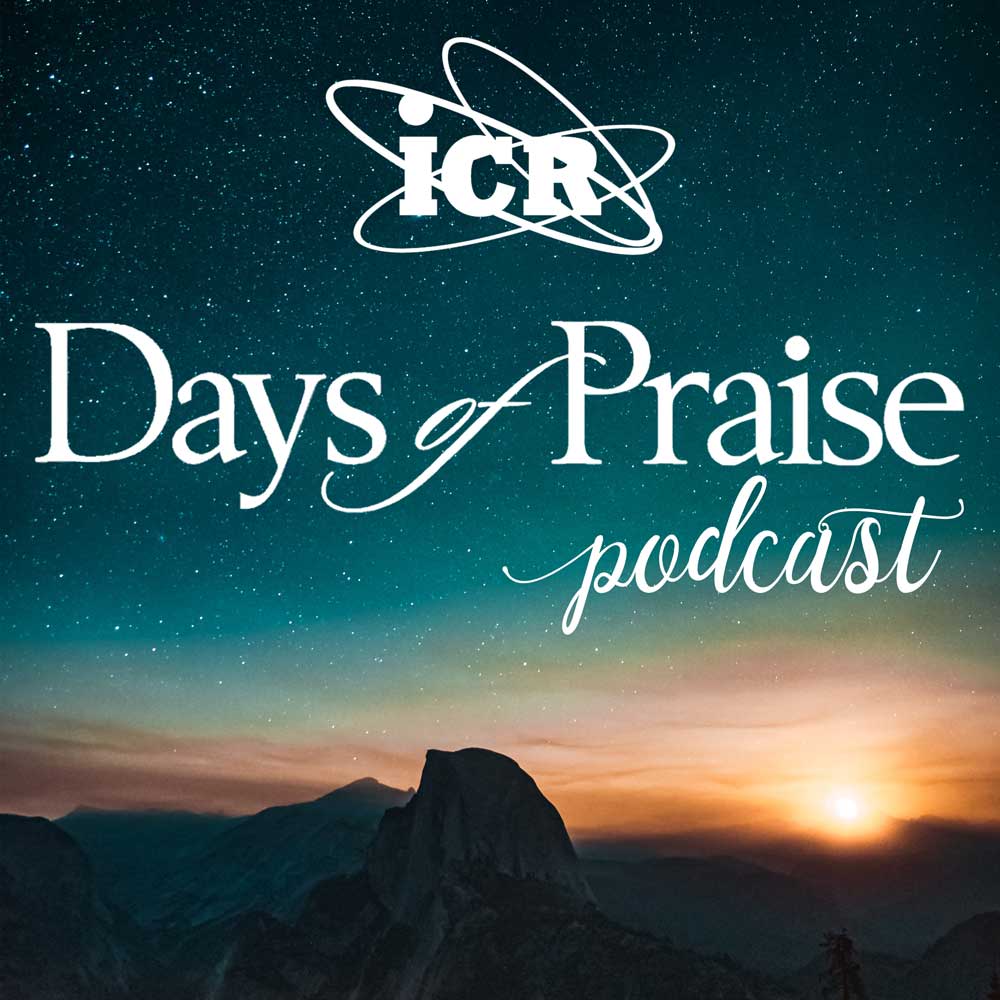 Days of Praise Podcast is a podcast based on the Institute for Creation Research quarterly print devotional, Days of Praise. Start your day with devotional readings written by Dr. Henry Morris, Dr. Henry Morris III, and Dr. John Morris to strengthen and encourage you in your Christian faith.