"It was needful for me to write unto you, and exhort you that ye should earnestly contend for the faith which was once delivered unto the saints." (Jude 1:3)
After Jude had responded to the Holy Spirit's prompting to direct his thoughts away from writing a gospel account, the intensity of the growing battle for "the faith" came into focus. Perhaps Jude was aware of Paul's observation that we do not "wrestle" against ordinary forces, but our battle deals with the "spiritual wickedness in high places" (
Ephesians 6:12
).
The special word chosen by the Holy Spirit to speak to this struggle in Jude's letter was
epagonizomai
. The core word (
agonizomai
) is used in the famous passage "I have fought a good fight, I have finished my course, I have kept the faith" (
2 Timothy 4:7
). Paul also notes what "great conflict" he felt for the church at Colosse (
Colossians 2:1
) and that Epaphras was "always labouring fervently" for them in his prayers (
Colossians 4:12
).
The object of this spiritual struggle was "the faith which was once delivered unto the saints." Two matters are of importance in that little phrase. First, "the faith" is a specific designation used in the New Testament to incorporate the basic doctrines of the New Covenant. It does include, but does not limit itself to, the belief that results in salvation. The early churches were "established in the faith" (
Acts 16:5
). We are to "stand fast in the faith" (
1 Corinthians 16:13
) and to come to a "unity of the faith" (
Ephesians 4:13
).
Second, that body of doctrine was "once delivered to the saints." Implicit in that comment is the responsibility of the Holy Spirit to "guide [the apostles] into all truth" (
John 16:13
). Both Old and New Testaments insist that we are not to add or subtract from the words of God's Word. Jude's epistle emphasizes the awful judgment that comes upon those who would distort or disdain what is "the faith." HMM III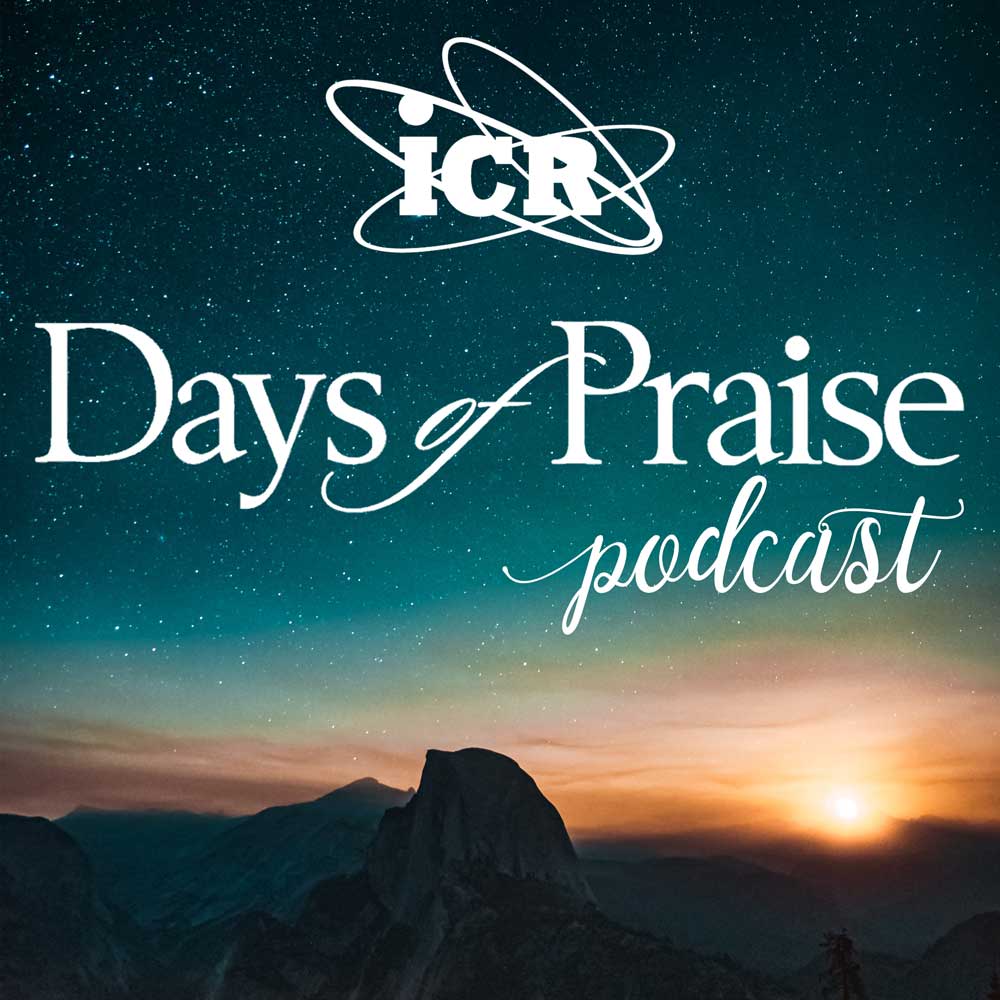 Days of Praise Podcast is a podcast based on the Institute for Creation Research quarterly print devotional, Days of Praise. Start your day with devotional readings written by Dr. Henry Morris, Dr. Henry Morris III, and Dr. John Morris to strengthen and encourage you in your Christian faith.