"Behold, his soul which is lifted up is not upright in him: but the just shall live by his faith." (Habakkuk 2:4)
This great principle—"the just shall live by faith"—was the Scripture that so inflamed the soul of Martin Luther that it became the watchword of the Reformation. It occurs first here in the small prophecy of Habakkuk, but is then quoted three times in the New Testament. The term "just," of course, means "justified" or "righteous." God says a person is enabled to live righteously by his faith.
The nature of this faith is clarified by three quotations. The first is Romans 1:17: "For therein is the righteousness of God revealed from faith to faith: as it is written, The just shall live by faith." The phrase "from faith to faith" means "from the beginning of faith to the end of faith," and the context indicates that the foundational item of faith is faith in "his eternal power and Godhead," which "from the creation of the world are clearly seen" (
Romans 1:20
).
Similarly, in the last occurrence: "Now the just shall live by faith: but if any man draw back, my soul shall have no pleasure in him" (
Hebrews 10:38
). Then the writer notes that the basic item of faith is special creation: "Through faith we understand that the worlds were framed by the word of God, so that things which are seen were not made of things which do appear" (
Hebrews 11:3
).
The middle occurrence is Galatians 3:11: "But that no man is justified by the law in the sight of God, it is evident: for, The just shall live by faith." Paul's lengthy explanation to the Galatian legalists begins with
Galatians 2:16
: "Even we have believed in Jesus Christ, that we might be justified by the faith of Christ." Thus, justifying, saving, living faith begins and centers in Jesus Christ, first as Creator of all things, then as the Savior who "hath redeemed us from the curse of the law" (
Galatians 3:13
). HMM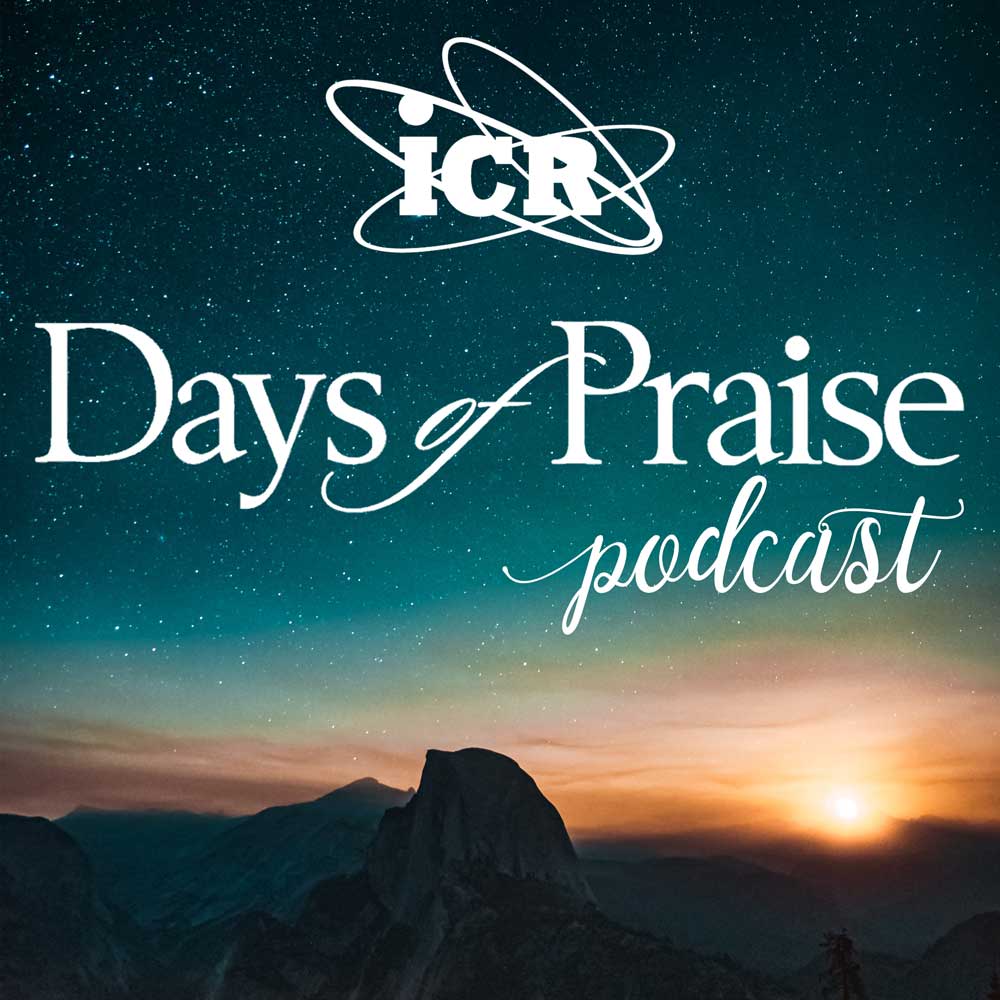 Days of Praise Podcast is a podcast based on the Institute for Creation Research quarterly print devotional, Days of Praise. Start your day with devotional readings written by Dr. Henry Morris, Dr. Henry Morris III, and Dr. John Morris to strengthen and encourage you in your Christian faith.