The article requested is not found.
Browse through our Archives of articles.
Use our powerful article Search Tools.
Be Blessed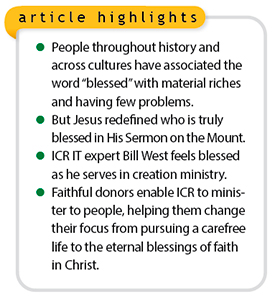 During the days of Jesus, being blessed had a different meaning from what Christians understand it to mean today. The Theological Dictionary of the New Testament says the word for "blessed" was used by Greeks when talking about gods and their blessedness.More...
Should Creationists Brook Loss of a Trout?
Sir David Attenborough of BBC fame is regularly asked by Christians why he will not give credit to God for the amazing creatures featured on his nature documentaries. He often replies:
More...
Why Won't the Gospel Die?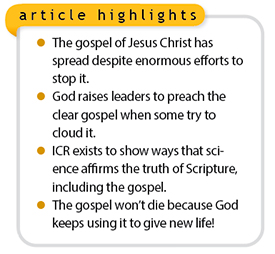 Soon after the gospel first emerged, ancient Rome tried to exterminate whoever believed it. They tortured and murdered early Christians, but that didn't stop its progress.More...
More Articles