The article requested is not found.
Browse through our Archives of articles.
Use our powerful article Search Tools.
Inside March 2021 Acts & Facts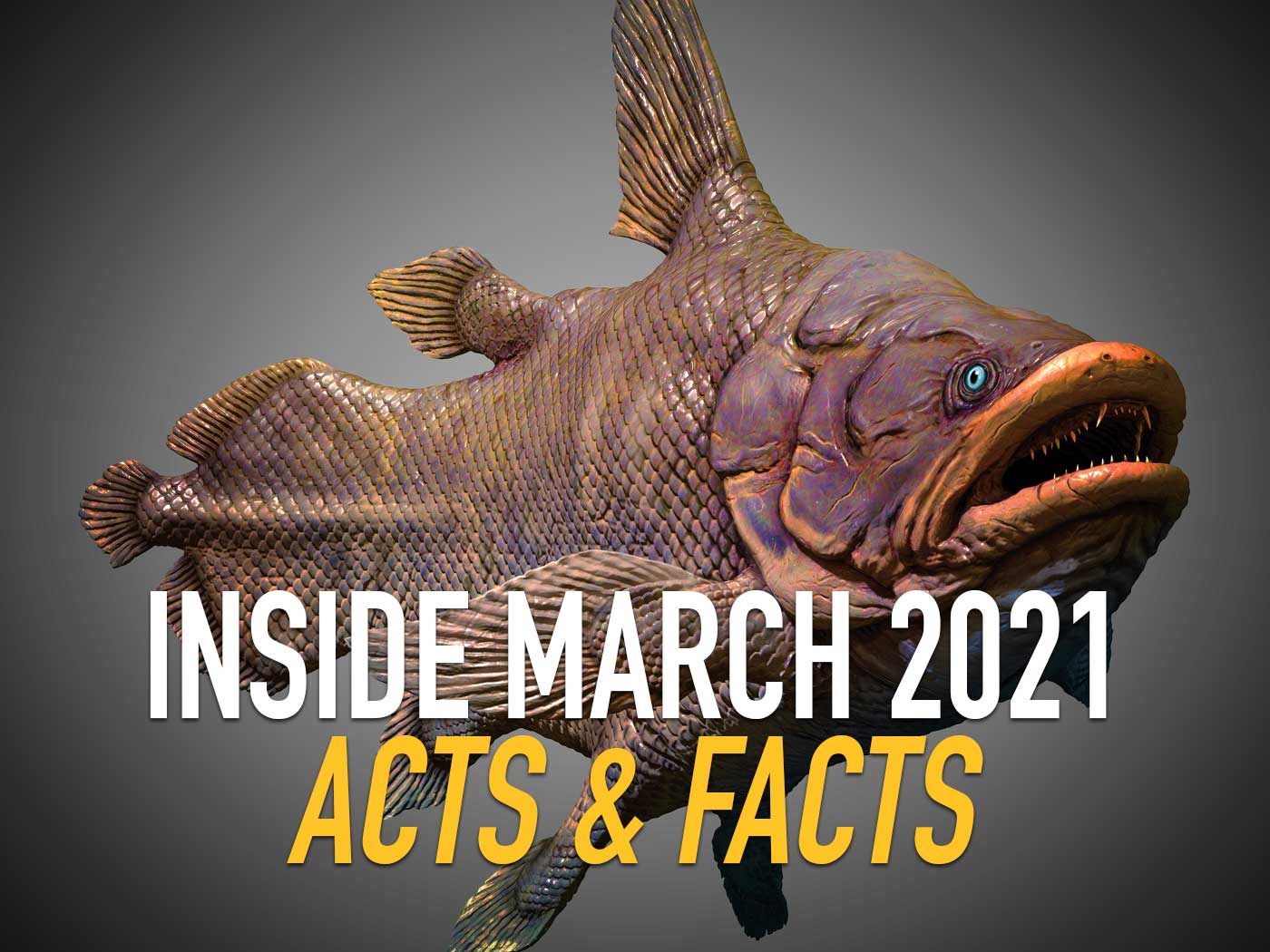 Why does ICR uphold the clarity of Scripture? How do we know that canyons were formed by the Genesis Flood? How do fossilized fish confirm biblical creation? Do we see complex design in mosquito eggs? Discover the answers to these questions and more in the March 2021 issue of Acts & Facts!
The Daily Cross
"And he said to them all, If any man will come after me, let him deny himself, and take up his cross daily, and follow me.More...
Rejection at Home
"But Jesus, said unto them, A prophet is not without honour, but in his own country, and among his own kin, and in his own house.More...
Spring 2021

See "Download PDF" (above) to read the entire Days of Praise booklet.
More...
More Articles