"A new commandment I give unto you, That ye love one another; as I have loved you, that ye also love one another." (John 13:34)
No Christian could ever question the preeminent importance of love. "God is love" (
1 John 4:8
, 16), and the greatest of the Christian virtues is love (
1 Corinthians 13:13
). The first and second commandments of the law are love for God and love for one's neighbor (
Matthew 22:37-40
). Christ's
new
commandment, however, gives us a
definition
of love! To love as He loved, we must observe how Christ loved.
In the first place, His love was not ephemeral. "When Jesus knew that his hour was come that he should depart out of this world unto the Father, having loved his own which were in the world, he loved them unto the end" (
John 13:1
).
The Lord Jesus Himself defined love this way: "Greater love hath no man than this, that a man lay down his life for his friends" (
John 15:13
). However, Christ died not only for His friends but for all sinners, including His bitter enemies. "But God commendeth his love toward us, in that, while we were yet sinners, Christ died for us" (
Romans 5:8
).
"In this was manifested the love of God toward us, because that God sent his only begotten Son into the world, that we might live through him. . . . Beloved, if God so loved us, we ought also to love one another" (
1 John 4:9-11
).
The measure of love is the undeserved, yet gladly offered, substitutionary death of Christ for our sins. Whenever we think the love commandment is demanding too much of us, we should compare our love to His. "For the love of Christ constraineth us [not our love for Him, but His love for us] . . . that they which live should not henceforth live unto themselves, but unto him which died for them, and rose again" (
2 Corinthians 5:14-15
). "We love him, because he first loved us" (
1 John 4:19
), and we must live for Him. HMM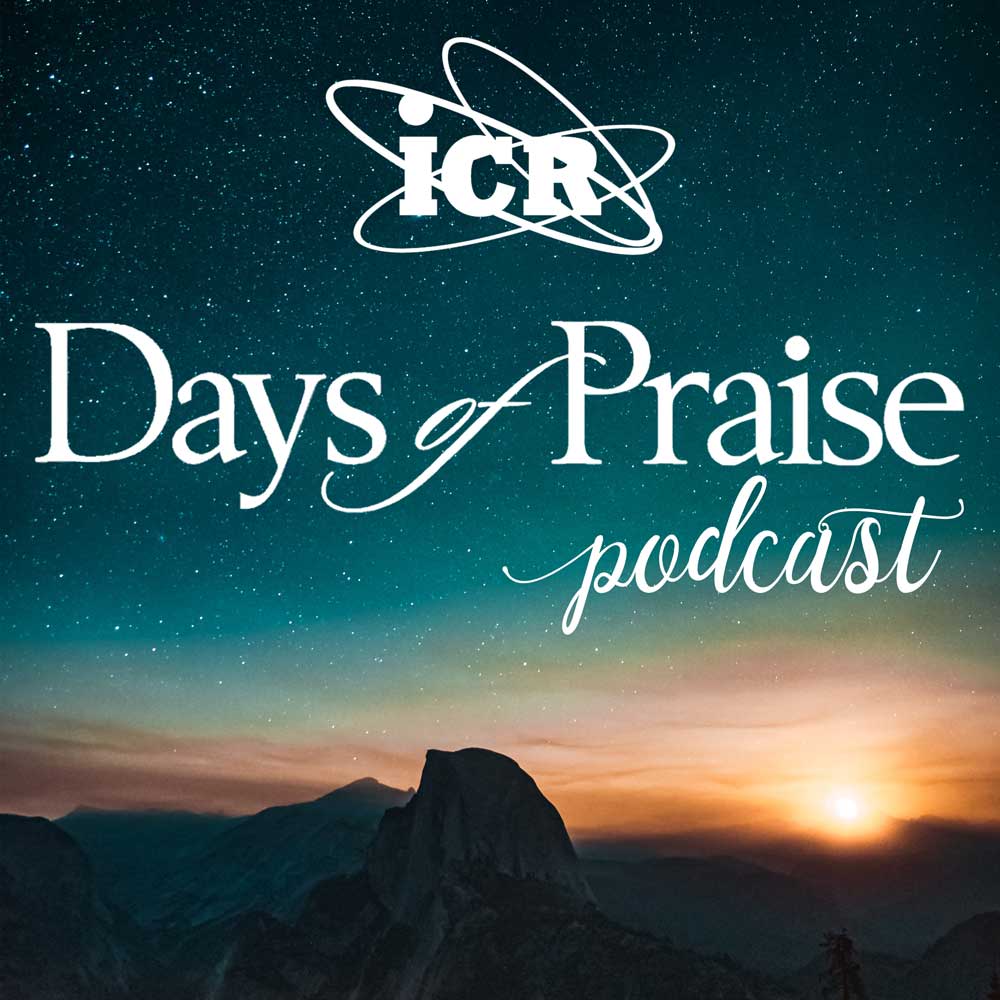 Days of Praise Podcast is a podcast based on the Institute for Creation Research quarterly print devotional, Days of Praise. Start your day with devotional readings written by Dr. Henry Morris, Dr. Henry Morris III, and Dr. John Morris to strengthen and encourage you in your Christian faith.