by Michael Stamp and Susan Windsor*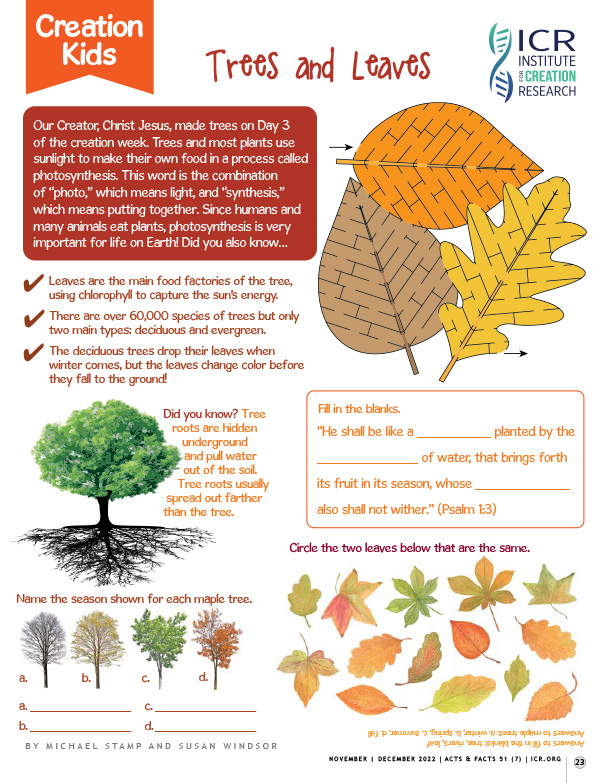 You're never too young to be a creation scientist! Kids, discover fun facts about God's creation with ICR's special Creation Kids learning and activities page.
Trees and most plants use sunlight to make their own food in a process called photosynthesis. This word is the combination of "photo," which means light, and "synthesis," which means putting together. Since humans and many animals eat plants, photosynthesis is very important for life on Earth!
Click HERE to download the November-December 2022 activity page.
Click HERE for all of ICR's Creation Kids activity pages.
* Mr. Stamp is an editor and Ms. Windsor is a graphic designer at the Institute for Creation Research.