"For I delight in the law of God after the inward man." (Romans 7:22)
To many people, the law of God is harsh and cruel, consisting of an unreasonable list of "thou shalt nots." But Scripture teaches that "the law is holy, and the commandment holy, and just, and good" (
Romans 7:12
). The "old man"—that is, the natural man—"is corrupt according to the deceitful lusts" (
Ephesians 4:22
), and therefore it is written, "Cursed is every one that continueth not in all things which are written in the book of the law to do them" (
Galatians 3:10
).
No natural man could ever truthfully say, "I delight in the law of God," and in our modern world it is even probable that most people have broken at least most of God's Ten Commandments and often delight in doing so. But the "old man" becomes a "new man" when he accepts Christ as his Savior, for "Christ hath redeemed us from the curse of the law, being made [the] curse for us" (
Galatians 3:13
). Thus, the "inward man" can thenceforth "delight in the law of God," as our text says. Not to earn salvation (which we could never do) but because we love to live for Him who died for us.
God's law (and we can understand this now to include even the entire Word of God) indeed becomes our delight. We can say with the psalmist, "Thy law is my delight" (
Psalm 119:77
). Every one redeemed of the Lord should now find that "his delight is in the law of the LORD; and in his law doth he meditate day and night" (
Psalm 1:2
).
The old covenant said, in effect, we must keep the law to live. But now, "this is the covenant that I will make with them after those days, saith the Lord, I will put my laws into their hearts, and in their minds will I write them" (
Hebrews 10:16
). No longer are the commandments written "in tables of stone, but in fleshy tables of the heart" (
2 Corinthians 3:3
), and we delight in them. HMM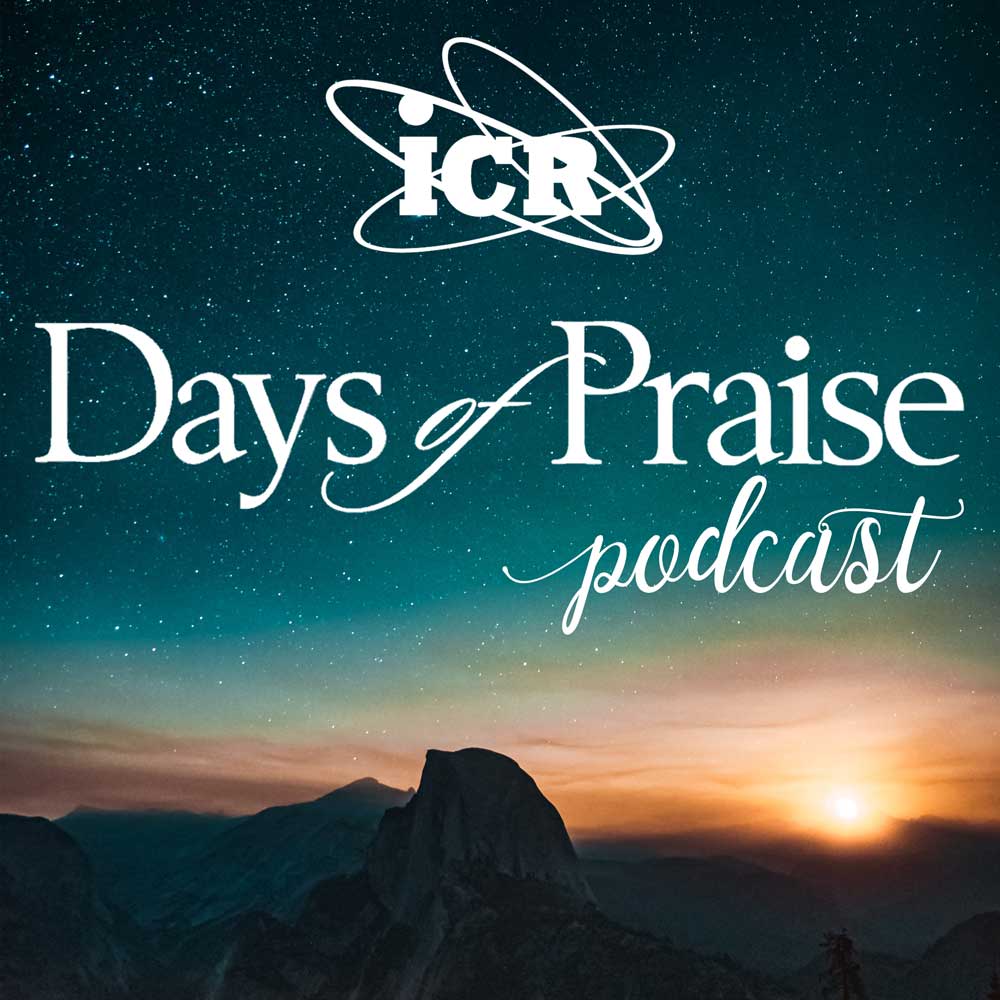 Days of Praise Podcast is a podcast based on the Institute for Creation Research quarterly print devotional, Days of Praise. Start your day with devotional readings written by Dr. Henry Morris, Dr. Henry Morris III, Dr. John Morris, and others to strengthen and encourage you in your Christian faith.