"Wherefore, my beloved, as ye have always obeyed, not as in my presence only, but now much more in my absence, work out your own salvation with fear and trembling." (Philippians 2:12)
This verse is sometimes used by those who would insist that our salvation requires "works" either to obtain or to maintain the "new birth." Even a casual reading of the New Testament does not support that view (
John 5:24
; 6:37;
2 Corinthians 5:21
;
Ephesians 4:24
; etc.).
This passage, both in context and by specific word choices of the Holy Spirit, is focused on what we are to do with our salvation—obey and produce! The writer of the Hebrews letter spoke of "things that accompany salvation" (
Hebrews 6:9
). And even the Old Testament prophet Isaiah insisted that we should "draw water out of the wells of salvation" (
Isaiah 12:3
).
Two parables speak specifically to this work: the gift of the talents and the gift of the pounds. God illustrated His grace by the gift of "talents" (
Matthew 25:14-30
) to His workers, as well as His expectation of their productivity for the profit of the Owner. Differing amounts were given to the servants based on their abilities, and judgment was based on their efficiency, or the percent of their return. In the gift of the pounds (
Luke 19:13-27
), God is the investor and His servants are all of us who receive (
John 1:12
) the gift of salvation. What we do with this gift is our responsibility. The same amount was given to each servant, without the mention of abilities. Judgment was then based on the servants' effectiveness, or gain.
It is no wonder, then, that Paul exhorted us to "work out" the priceless salvation that has been given to us with "fear and trembling." God is "working" in us, and He expects us to "will and to do his good pleasure" (
Philippians 2:13
). HMM III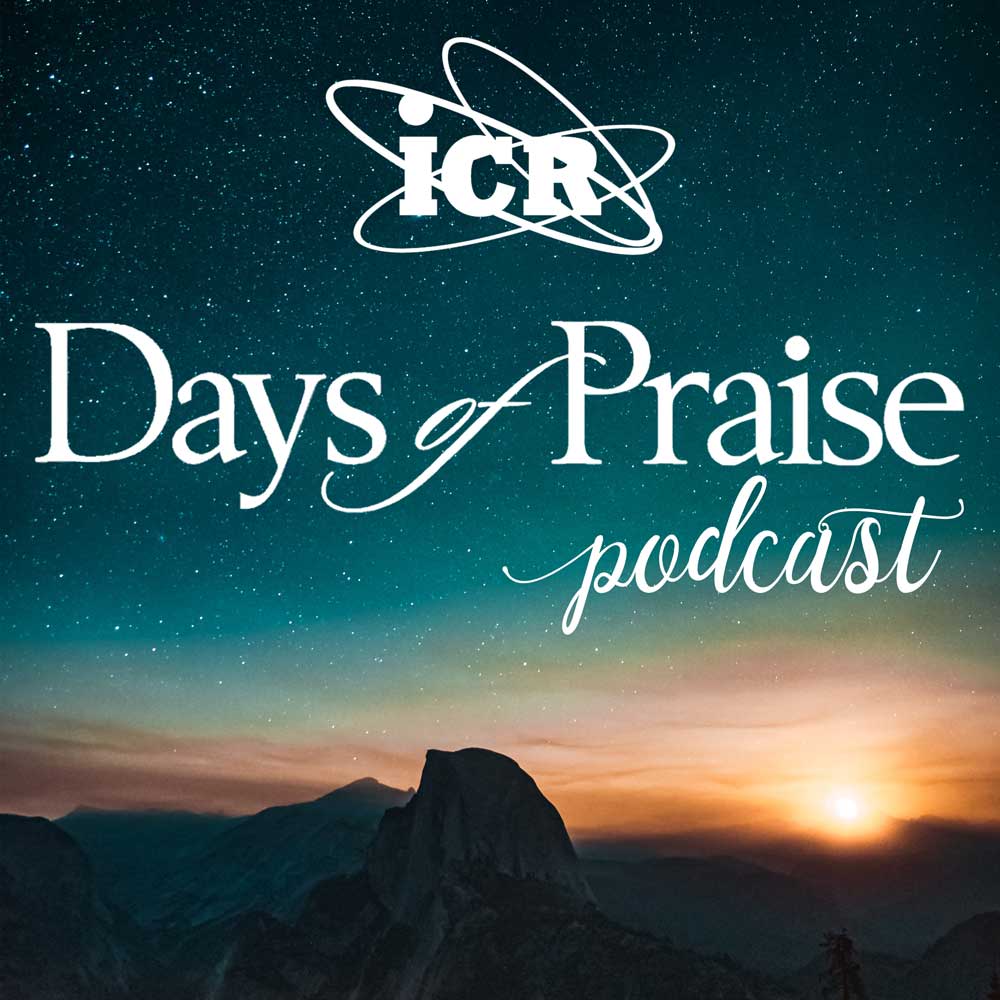 Days of Praise Podcast is a podcast based on the Institute for Creation Research quarterly print devotional, Days of Praise. Start your day with devotional readings written by Dr. Henry Morris, Dr. Henry Morris III, Dr. John Morris, and others to strengthen and encourage you in your Christian faith.