"Keep me as the apple of the eye, hide me under the shadow of thy wings." (Psalm 17:8)
There are 12 references in the Bible to God's "shadow," understood as a type of His invisible but very real guiding presence. The reference in our text above is the first, and there are three other references to this beautiful metaphor—the "shadow" of the wings of God. Psalm 36:7 assures us that men can "put their trust under the shadow of thy wings," and
Psalm 57:1
that we can take refuge there "until these calamities be overpast," and then we can "rejoice" there (
Psalm 63:7
).
The Lord's presence is like "the shadow of a great rock in a weary land," according to
Isaiah 32:2
. The same prophet quoted God as saying that "I have covered thee in the shadow of mine hand" even as He formed the heavens and the earth, while hiding us "in the shadow of his hand" (
Isaiah 51:16
; 49:2).
Then there is the wonderful promise of Psalm 91:1: "He that dwelleth in the secret place of the most High shall abide under the shadow of the Almighty." He can also be "a shadow from the heat, when the blast of the terrible ones is as a storm against the wall," bringing down "the heat with the shadow of a cloud" (
Isaiah 25:4-5
). Similarly, He is "a tabernacle for a shadow in the day time from the heat, and for a place of refuge, and for a covert from storm and from rain" (
Isaiah 4:6
).
The last reference speaks of "the anointed of the LORD" (that is, of the Messiah, Jesus Christ), assuring God's people that "under his shadow we shall live among the heathen" (
Lamentations 4:20
). These are all "exceeding great and precious promises" (
2 Peter 1:4
). Hidden under the shadow of God is indeed a good and safe place to be in times like these. HMM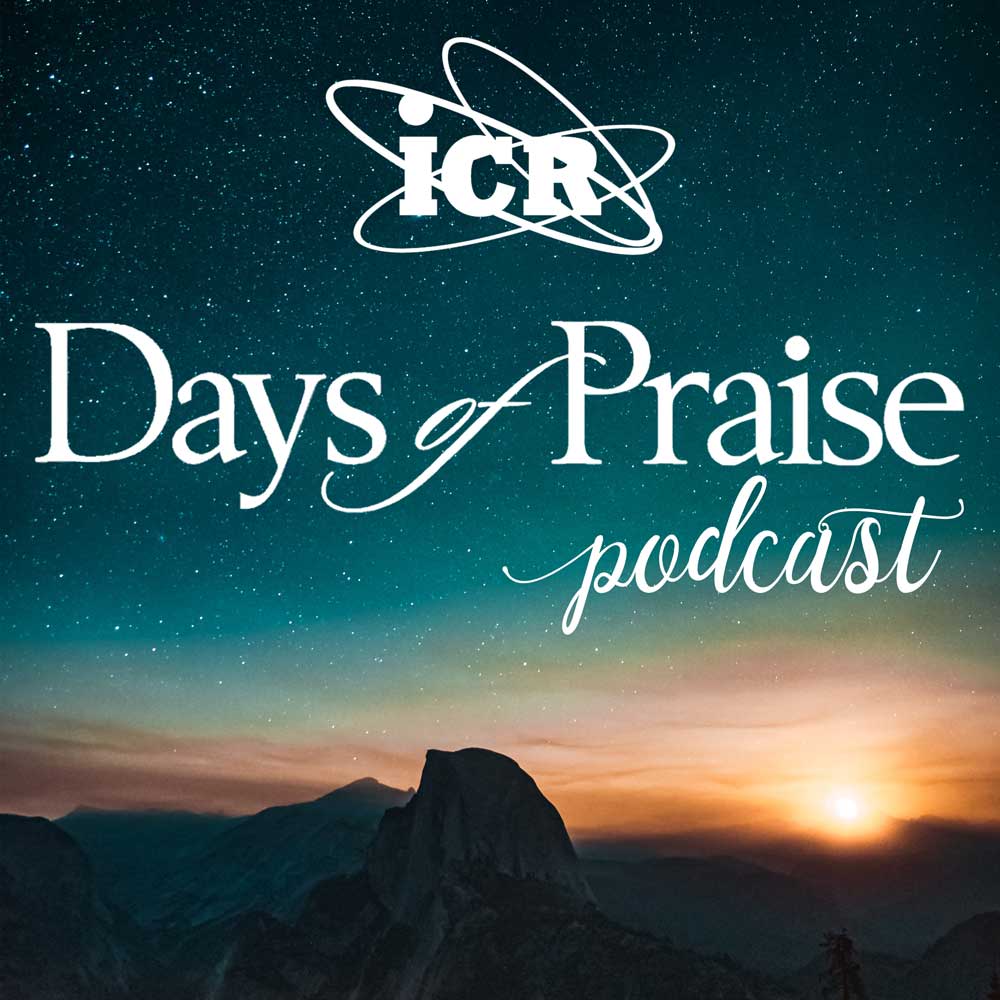 Days of Praise Podcast is a podcast based on the Institute for Creation Research quarterly print devotional, Days of Praise. Start your day with devotional readings written by Dr. Henry Morris, Dr. Henry Morris III, and Dr. John Morris to strengthen and encourage you in your Christian faith.