"I hate vain thoughts: but thy law do I love. Thou art my hiding place and my shield: I hope in thy word." (Psalm 119:113-114)
The Bible is replete with military imagery. We are told to "wrestle" against the "spiritual wickedness in high places" and to be sure that we put on "the whole armour of God" (
Ephesians 6:12-13
). As the good soldiers of the King, we are told to "endure hardness" (
2 Timothy 2:3
) and expected, as His army, to be about the "pulling down of strong holds" (
2 Corinthians 10:4
).
David was a warrior king, and many of his psalms contain battle terms used both literally and figuratively to show the way God protects and provides for us in spiritual warfare. The "hiding place" David often mentioned was a secret retreat that provided shelter from the enemy (
Psalm 32:7
). The "shield" can refer to the same sort of retreat but is most often used to describe a soldier's defensive buckler. Faith is our shield in spiritual warfare (
Ephesians 6:16
).
Thus, in this stanza (
Psalm 119:113-120
), the psalmist visualized God in the role of Protector and Captain. He looked to God for his life while being upheld "according unto thy word" (v. 116). Safety was no doubt prominent in his thoughts while affirming that he had continual respect for God's statutes (v. 117).
The psalmist was also fearfully aware of God's take-no-prisoners attitude toward those who are against Him (vv. 118-119). While our gracious Lord and King is patient toward all sinners, His ultimate plan is to "put down all rule and all authority and power" (
1 Corinthians 15:24
). Knowing this, the psalmist concluded: "My flesh trembleth for fear of thee; and I am afraid of thy judgments" (
Psalm 119:120
). Only a fool refuses to fear the Creator's wrath. HMM III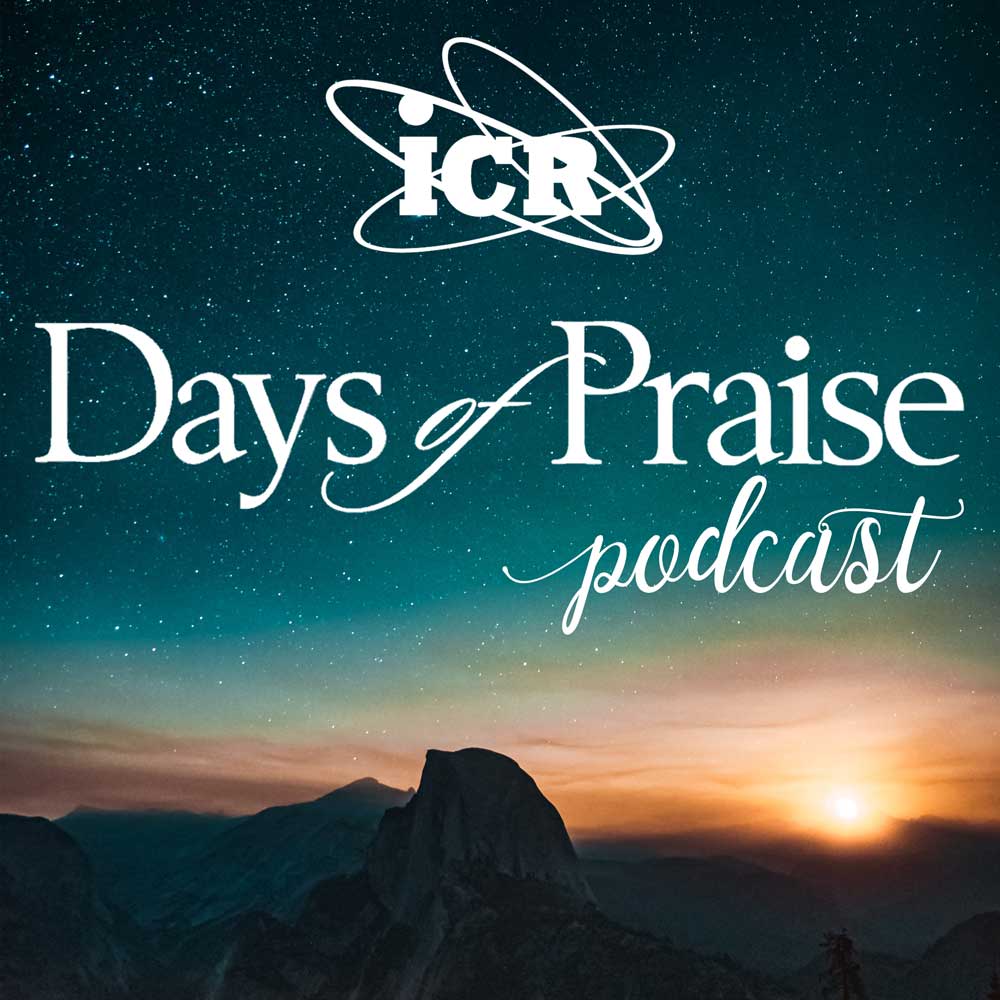 Days of Praise Podcast is a podcast based on the Institute for Creation Research quarterly print devotional, Days of Praise. Start your day with devotional readings written by Dr. Henry Morris, Dr. Henry Morris III, and Dr. John Morris to strengthen and encourage you in your Christian faith.