"Strengthened with all might, according to his glorious power, unto all patience and longsuffering with joyfulness; Giving thanks unto the Father, which hath made us meet to be partakers of the inheritance of the saints in light." (Colossians 1:11-12)
Having been "made strong with all strength" through "his glorious power," we are then enabled to complete the assignment that God has granted to us on Earth.
The power of God "is able to do exceedingly abundantly above all that we ask or think" (
Ephesians 3:20
). The same power displayed when God raised Jesus "from the dead, and set him at his own right hand in the heavenly places" (
Ephesians 1:20
) is more often needed on Earth for "patience and longsuffering with joyfulness." The word for "patience" in this text describes a quality of temper that does not easily succumb under suffering. That emphasis is not merely a contextual byproduct. Much of the godly life demands a temperament that opposes cowardice or despondence. We should "glory in tribulations also: knowing that tribulation worketh patience; and patience, experience; and experience, hope" (
Romans 5:3-4
).
Many of our brothers and sisters in history suffered beyond human endurance, ultimately giving their lives for the Kingdom of God. "But if we hope for that we see not, then do we with patience wait for it" (
Romans 8:25
). Therein lies the longsuffering that does not hastily retaliate after a wrong. This temperament opposes wrath and revenge.
These godly traits, earned and experienced only while on Earth, reveal us to be "partakers of the inheritance of the saints in light." Now, we are "kept by the power of God through faith unto salvation ready to be revealed in the last time" (
1 Peter 1:5
). Later, He will present us "faultless before the presence of his glory with exceeding joy" (
Jude 1:24
). HMM III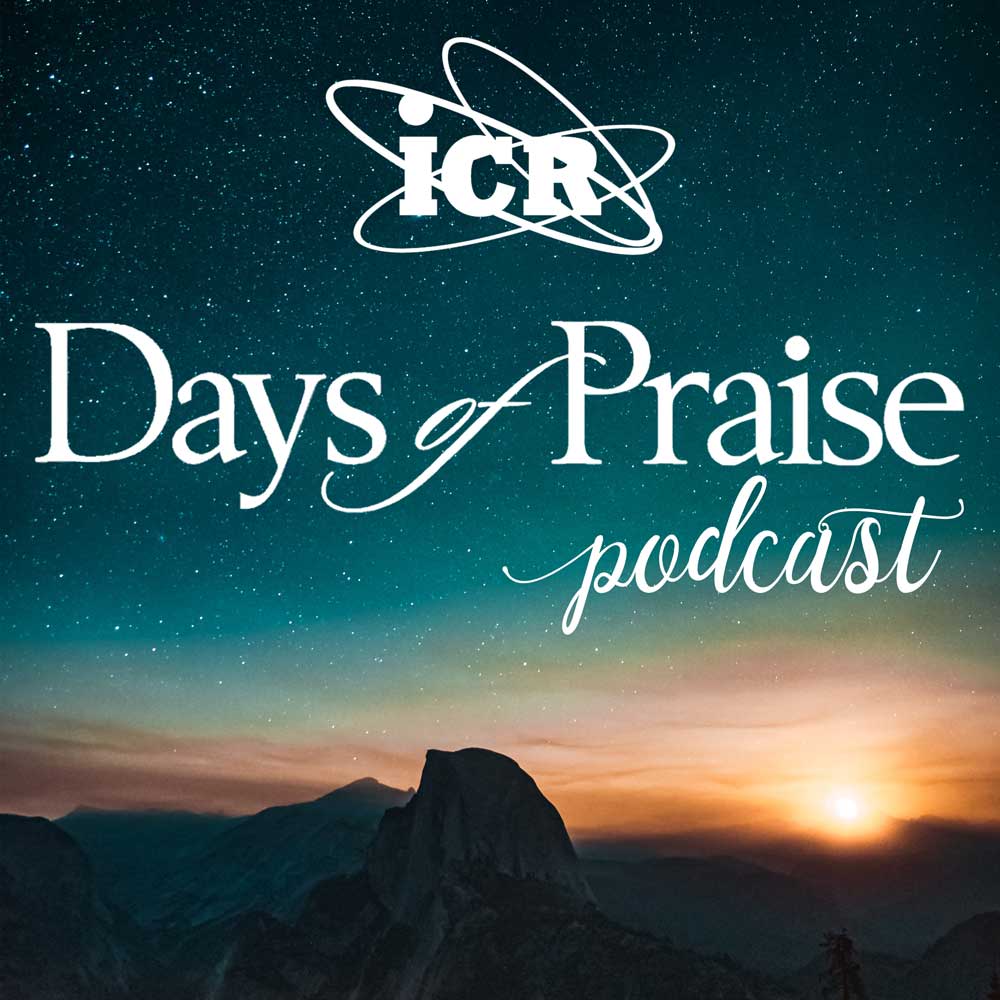 Days of Praise Podcast is a podcast based on the Institute for Creation Research quarterly print devotional, Days of Praise. Start your day with devotional readings written by Dr. Henry Morris, Dr. Henry Morris III, and Dr. John Morris to strengthen and encourage you in your Christian faith.