"I am Alpha and Omega, the beginning and the ending, saith the Lord, which is, and which was, and which is to come, the Almighty." (Revelation 1:8)
In these days of rampant humanism, blatant materialism, and effete religionism, the very concept of an all-powerful God who created, controls, and judges all things seems anachronistic, but God is still
there
and is still the Almighty.
Three Greek words are translated "power" in Scripture—
exousia
("authority"),
dunamis
("ability"), and
kratos
("strength"). Each is attributed in unlimited extent to God the Creator as incarnate in Christ the Redeemer. "All power ['authority'] is given unto me in heaven and in earth" (
Matthew 28:18
). "For thine is the kingdom, and the power ['ability'], and the glory, for ever" (
Matthew 6:13
). "That ye may know… the exceeding greatness of his power ['ability'] to us-ward who believe, according to the working of his mighty power ['strength'], which he wrought in Christ, when he raised him from the dead, and set him at his own right hand in the heavenly places, far above all principality, and power ['authority'], and might, and dominion" (
Ephesians 1:18-21
).
He is the "Almighty God" of Abraham (
Genesis 17:1
), "the everlasting God, the LORD, the Creator of the ends of the earth" (
Isaiah 40:28
). "Our God is in the heavens: he hath done whatsoever he hath pleased" (
Psalm 115:3
).
God can do whatever He pleases, except anything contrary to His nature. He "cannot lie" (
Titus 1:2
), for He is "the truth" (
John 14:6
). His inspired Word is inerrant—"the scripture of truth" (
Daniel 10:21
). We can be certain that He did not "create" the world by evolution, for that would be contradicted both by His infallible Word and by His omnipotence. Being all-powerful, God would surely not create by such a cruel, inefficient process as evolution. HMM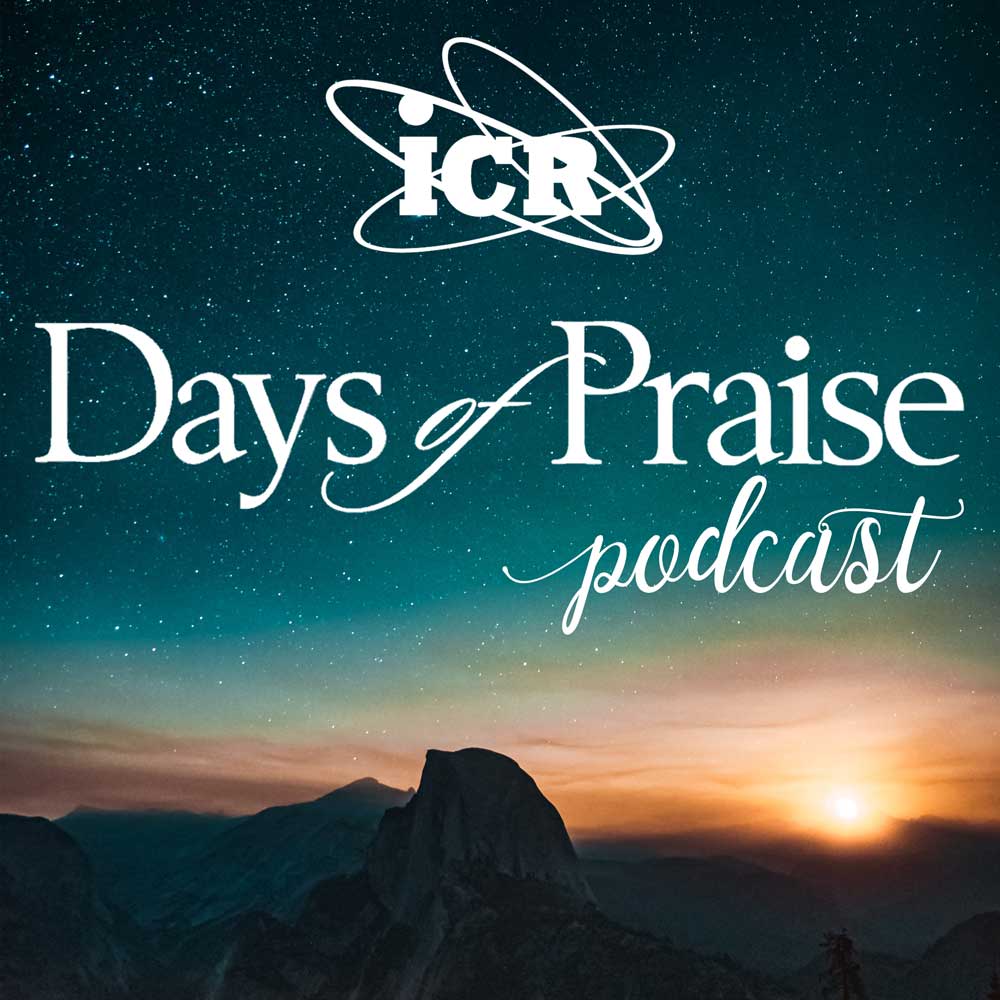 Days of Praise Podcast is a podcast based on the Institute for Creation Research quarterly print devotional, Days of Praise. Start your day with devotional readings written by Dr. Henry Morris, Dr. Henry Morris III, and Dr. John Morris to strengthen and encourage you in your Christian faith.