"Ye therefore, beloved, seeing ye know these things before, beware lest ye also, being led away with the error of the wicked, fall from your own stedfastness." (2 Peter 3:17)
Peter's final epistle, especially chapters 2 and 3, is the classic New Testament passage on the false teachers that would plague the church in the "last days" (v. 3). In addition to the characteristics listed in the introductory verse, 2:1 (e.g., slipping in surreptitiously heretical teachings, denying the redemptive work and Lordship of Christ), a number of their attributes are predicted for our guidance, as follows:
They will "wrest the scriptures" (3:16), distorting their literal meaning to conform to their own philosophical preferences. This involves using "feigned words" (2:3)—that is,
plastic
words, with devious meanings to make them say what their users wish to convey. They may well be very eloquent and seductive in their speech, "when they speak great swelling words of vanity" (2:18).
They will deny the doctrine of special creation and the judgment of the worldwide Flood (3:5-6), teaching instead that "all things continue as they were from the beginning of the creation" (v. 4), and will scoff at the Second Coming. They "despise government" and are "presumptuous" and "selfwilled . . . not afraid to speak evil of dignities" (2:10).
They both practice and defend immoral acts, "having eyes full of adultery" (v. 14). Yet they maintain their religious ties because they have hearts "exercised with covetous practices" (v. 14), seeing nothing evil in taking money for personal gain from those whose faith they seek to undermine.
This is, indeed, a fitting description of many modern liberal theologians, religious bureaucrats in the big denominations, "New Age" preachers, college teachers of religion, etc. Although this is not a pleasant subject, Christians urgently need to awaken to what is happening and "
beware
"! HMM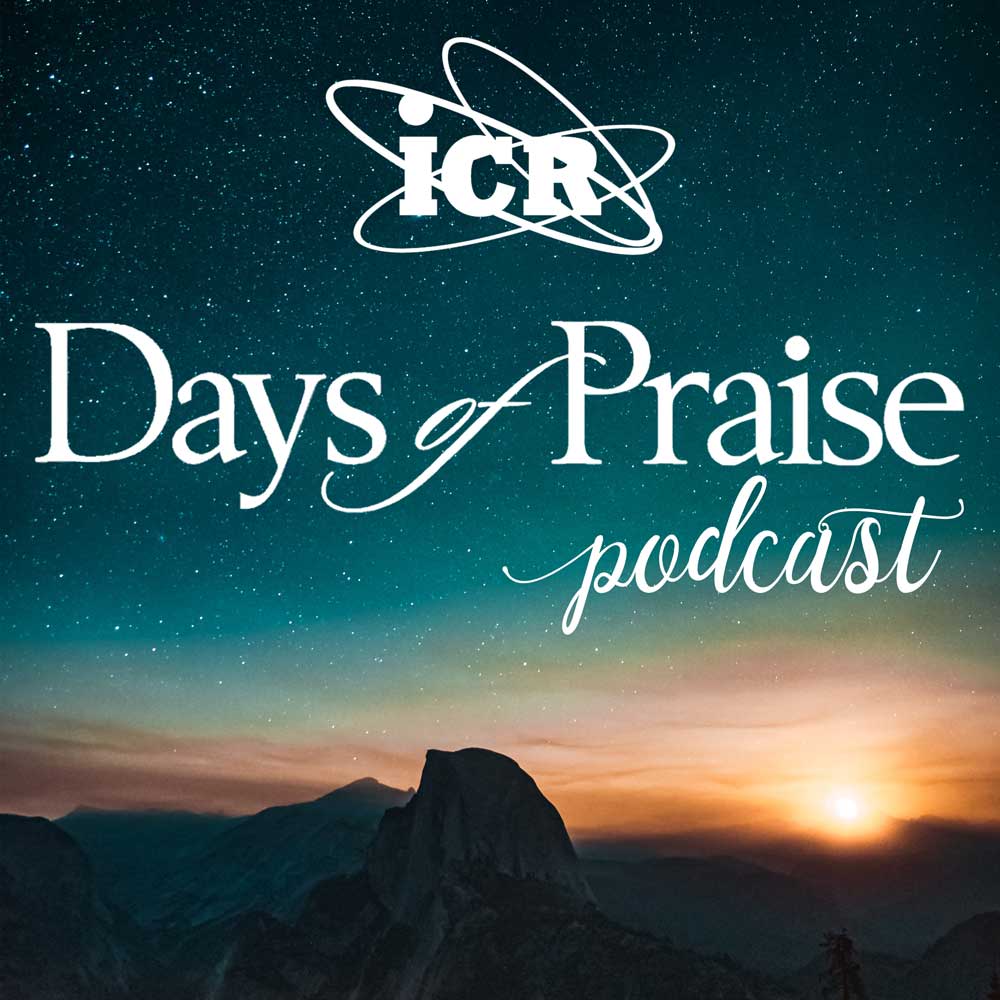 Days of Praise Podcast is a podcast based on the Institute for Creation Research quarterly print devotional, Days of Praise. Start your day with devotional readings written by Dr. Henry Morris, Dr. Henry Morris III, and Dr. John Morris to strengthen and encourage you in your Christian faith.