"In the day when I cried thou answeredst me, and strengthenedest me with strength in my soul." (Psalm 138:3)
God's responses to our prayers are delivered in two ways: practically, in the circumstances or in the direction, and spiritually, in the "inner man" (
Ephesians 3:16
).
We are often so focused on the physical or external event for which we are insistently praying that when the answer comes we fail to receive the full blessing—even if we read the practical answer correctly. Our heavenly Father is committed to providing our needs on Earth (
Philippians 4:19
;
Luke 12:30
), but such supply is of minimal significance in the scope of eternity. The good thoughts (
Jeremiah 29:11
) and the good gifts of God (
Luke 11:13
) are toward the expected end, the ultimate conformity "to the image of his Son" (
Romans 8:29
).
While God responds to our physical needs, His heart and His purpose are to fill us "with all the fulness of God" (
Ephesians 3:19
). He blesses us "with all spiritual blessings" (
Ephesians 1:3
) and has chosen us to be "holy and without blame" (
Ephesians 1:4
). God's Word is designed to allow us to participate in the "divine nature" (
2 Peter 1:4
). God's desire in responding to our prayers is this: "That ye might be filled with the knowledge of his will in all wisdom and spiritual understanding; That ye might walk worthy of the Lord unto all pleasing, being fruitful in every good work, and increasing in the knowledge of God; Strengthened with all might, according to his glorious power, unto all patience and longsuffering with joyfullness; Giving thanks unto the Father, which hath made us meet to be partakers of the inheritance of the saints in light" (
Colossians 1:9-12
).
But please be on notice! This internal and spiritual worship and praise cannot be kept private. The "internal" blessings of God will overflow in godly behavior and visible joy (
James 3:13
;
1 Peter 1:8
). HMM III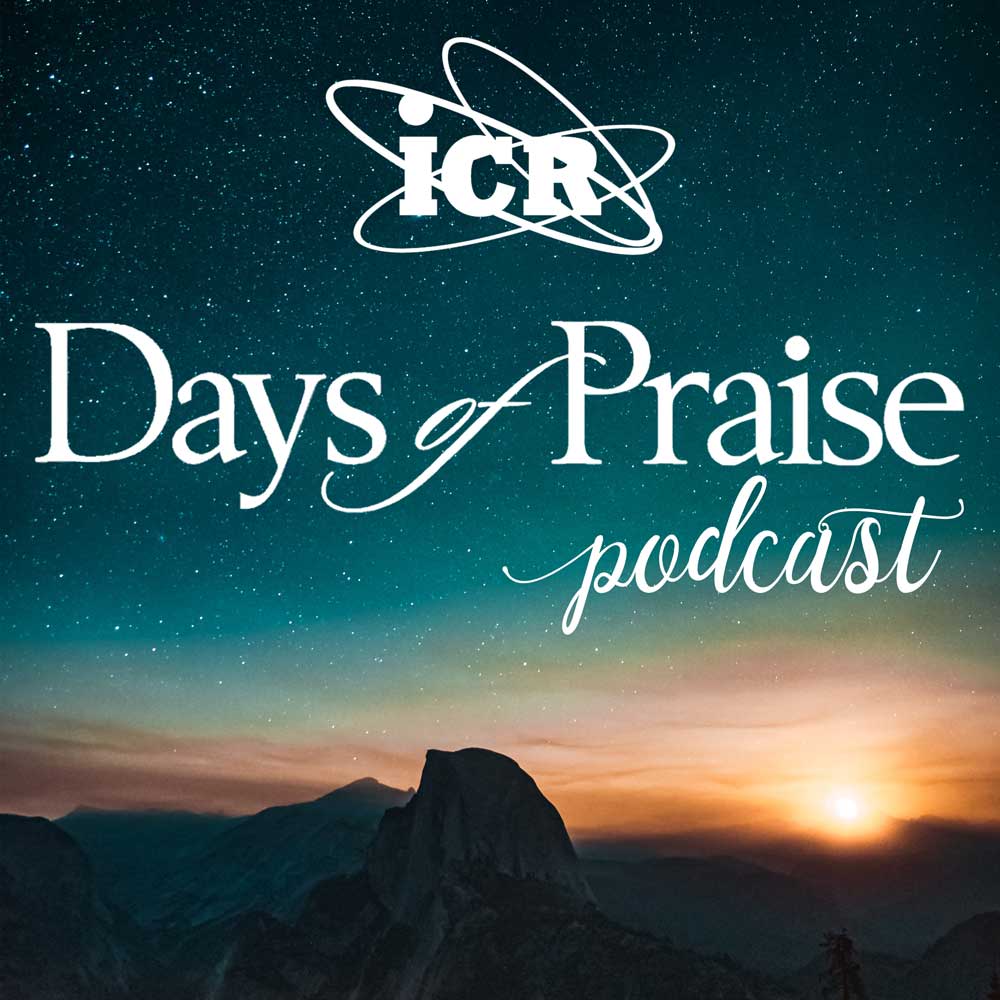 Days of Praise Podcast is a podcast based on the Institute for Creation Research quarterly print devotional, Days of Praise. Start your day with devotional readings written by Dr. Henry Morris, Dr. Henry Morris III, and Dr. John Morris to strengthen and encourage you in your Christian faith.