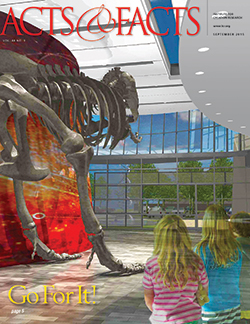 The public grand opening of the ICR Discovery Center for Science and Earth History is scheduled for September 2, 2019!
In his article "Go For It!" in the September 2015 Acts & Facts, Dr. Henry Morris III laid out the vison and background of the Discovery Center and announced the beginning of its construction. God brought several key pieces together and the time was right to break ground. Dr. Henry wrote, "God's plans stretch out way beyond our lifetimes….The last days are a troubled time for the world. But we are not of the world; we are told not to fear or cower. We will boldly build!"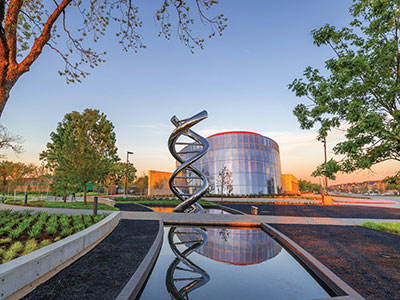 The dream for an educational center had been on our hearts for some time. In this age of technology and visual media, interactive museum exhibits and a state-of-the-art planetarium and auditorium will be a highly effective avenue for expanding ICR's creation ministry.
For almost five years, we've invited you to join us in this grand project that has the potential to impact so many people—a legacy for the next generation. We thank all of you who've stood with us in pursuing this vision. Please pray for us and prayerfully consider supporting us as we strive to finish strong and complete the interior exhibits and make this new arm of outreach a reality.