"Woe unto you, scribes and Pharisees, hypocrites! because ye build the tombs of the prophets, and garnish the sepulchres of the righteous, And say, If we had been in the days of our fathers, we would not have been partakers with them in the blood of the prophets." (Matthew 23:29-30)
This final "woe" in
Matthew 23
is the most awful of all eight of them. Although this builds from verse 25, the conclusion demonstrates the result of such duplicitous behavior—ultimate and eternal separation from the Creator God and His holiness. "Wherefore ye be witnesses unto yourselves, that ye are the children of them which killed the prophets. Fill ye up then the measure of your fathers. Ye serpents, ye generation of vipers, how can ye escape the damnation of hell?" (
Matthew 23:31-33
).
Here is the principle: "For by thy words thou shalt be justified, and by thy words thou shalt be condemned" (
Matthew 12:37
). This is no small issue. Our speech is a direct reflection of what is important to us. So much so that we will be held accountable, for "every idle word that men shall speak, they shall give account thereof in the day of judgment" (
Matthew 12:36
).
Those passages ought to give all of us pause. Just what is it that consumes our conversation throughout the day? Is it sports, movies, shopping, gossip, slander, or sowing "discord among brethren" (
Proverbs 6:19
)? Or is it "whatsoever things are true, whatsoever things are honest, whatsoever things are just, whatsoever things are pure, whatsoever things are lovely, whatsoever things are of good report" (
Philippians 4:8
).
Our mouths are connected to our hearts (
Matthew 15:18
). What we talk about most of the time is a definite indicator of where our hearts are. Perhaps we should listen to ourselves. That is a pretty good marker of what we love most. "Stablish your hearts: for the coming of the Lord draweth nigh" (
James 5:8
). HMM III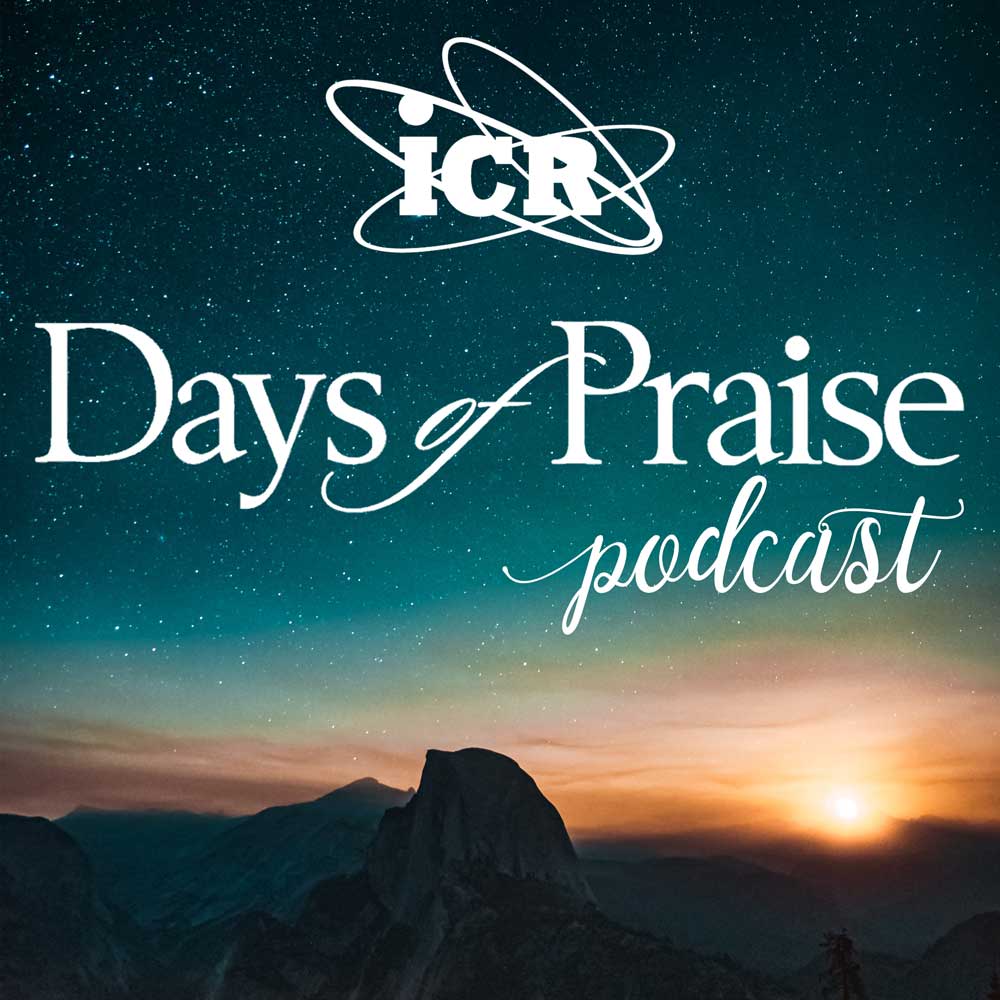 Days of Praise Podcast is a podcast based on the Institute for Creation Research quarterly print devotional, Days of Praise. Start your day with devotional readings written by Dr. Henry Morris, Dr. Henry Morris III, and Dr. John Morris to strengthen and encourage you in your Christian faith.