"But the Philistines took him, and put out his eyes, and brought him down to Gaza, and bound him with fetters of brass; and he did grind in the prison house." (Judges 16:21)
The sad end of mighty Samson, who once had been so greatly energized and utilized by the Lord, is also an allegory and a grave warning to every Christian. "But every man is tempted, when he is drawn away of his own lust, and enticed. Then when lust hath conceived, it bringeth forth sin: and sin, when it is finished, bringeth forth death" (
James 1:14-15
).
Satan knows our individual weaknesses and tempts us accordingly. Many Christians have fallen into sin through some Delilah, but probably many more have fallen into sin through pride, or covetousness, or compromise, or apathy.
First, sin blinds. We are commanded to grow in Christ, adding to our initial faith the attributes of virtue, knowledge, temperance, patience, godliness, kindness, and love (
2 Peter 1:5-7
). Otherwise, "he that lacketh these things is blind, and cannot see afar off, and hath forgotten that he was purged from his old sins" (
2 Peter 1:9
).
Then, sin binds. It may not be with chains, as with Samson, but unconfessed sin quickly enslaves its practitioners. "While they promise them liberty, they themselves are the servants of corruption: for of whom a man is overcome, of the same is he brought in bondage" (
2 Peter 2:19
).
Finally, sin grinds. Instead of the promised freedom from restraint, a sinful life soon becomes a "grind," tedious and tasteless, like "the dog turned to his own vomit again" (
2 Peter 2:22
).
Samson did return to God again before his death, but he was still blind, and bound, and grinding. God forgives, but the effects of sin are not easily removed. How much better it would be never to yield to the temptation at all. HMM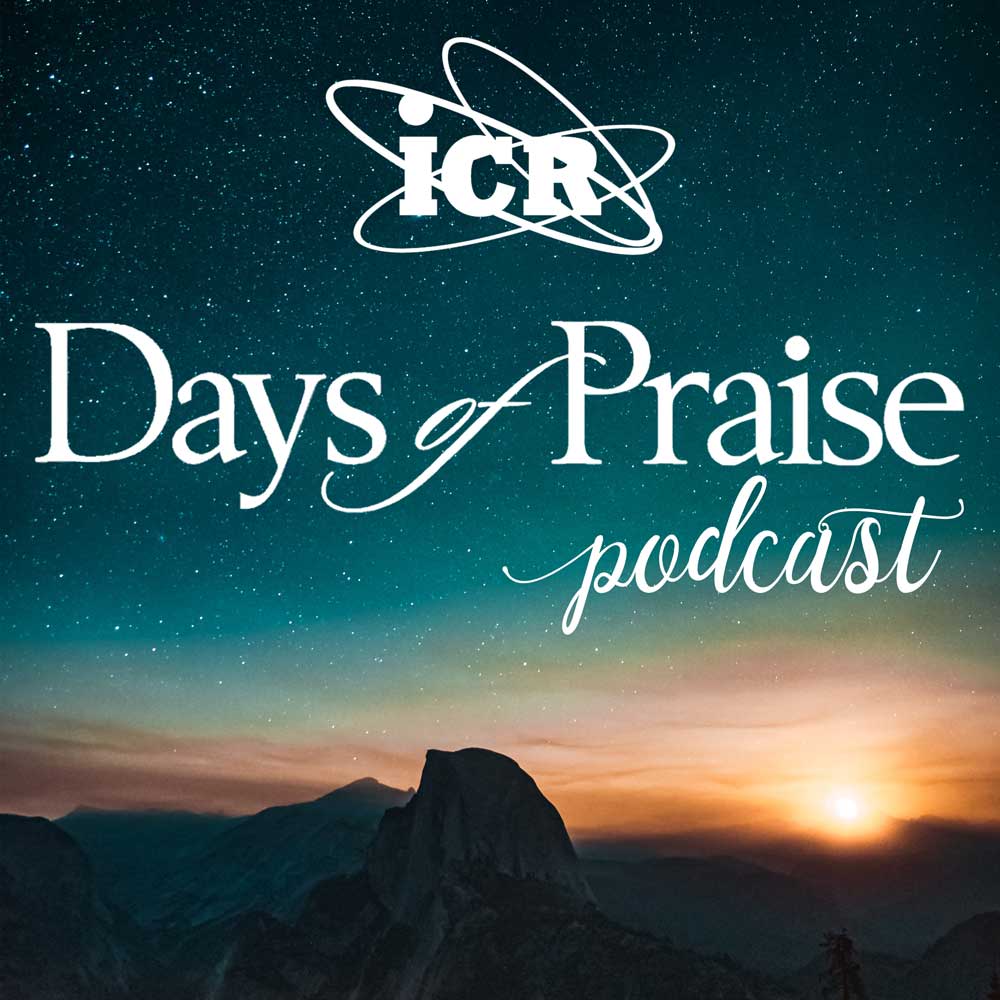 Days of Praise Podcast is a podcast based on the Institute for Creation Research quarterly print devotional, Days of Praise. Start your day with devotional readings written by Dr. Henry Morris, Dr. Henry Morris III, and Dr. John Morris to strengthen and encourage you in your Christian faith.