"This is he that came by water and blood, even Jesus Christ; not by water only, but by water and blood. And it is the Spirit that beareth witness, because the Spirit is truth." (1 John 5:6)
John's writings are replete with examples and illustrations that focus on the deity of the Lord Jesus Christ. The gospel of John is built around seven great miracles of creation demonstrating the unique power that only the omnipotent Creator God could wield (
John 10:25
).
In his first epistle, John uses the word "know" 28 times to emphasize the behaviors and evidence that assure us that we have a living faith in Jesus Christ and are in truth the sons of God. In today's text, John lists three "proofs" witnessed in history that verify the incarnation of the God-man Jesus Christ.
The water refers to physical birth—the amniotic sac that surrounds and cushions every human child until just before birth. This common experience was used by the Lord Jesus to help Nicodemus understand the necessity of the second (spiritual) birth required to enter the Kingdom of heaven (
John 3:5-6
).
The blood is either a reference to Christ's death on Calvary "for the remission of sins" (
Romans 3:25
), or, perhaps, the fulfillment of the many prophecies that this Messiah would be of the lineage of David (
Luke 1:32
). Either way, this poignant evidence was both visible and verifiable.
The "Spirit" witness is obviously the time when the Holy Spirit visibly descended like a dove on the Lord Jesus at His baptism by John the Baptist, and the voice of the heavenly Father said, "This is my beloved Son, in whom I am well pleased" (
John 1:33
;
Matthew 3:16-17
).
There is thus a threefold witness to Christ's incarnation: human physical birth, royal bloodline with the shedding of innocent blood, and heavenly confirmation. "This is indeed the Christ, the Saviour of the world" (
John 4:42
). HMM III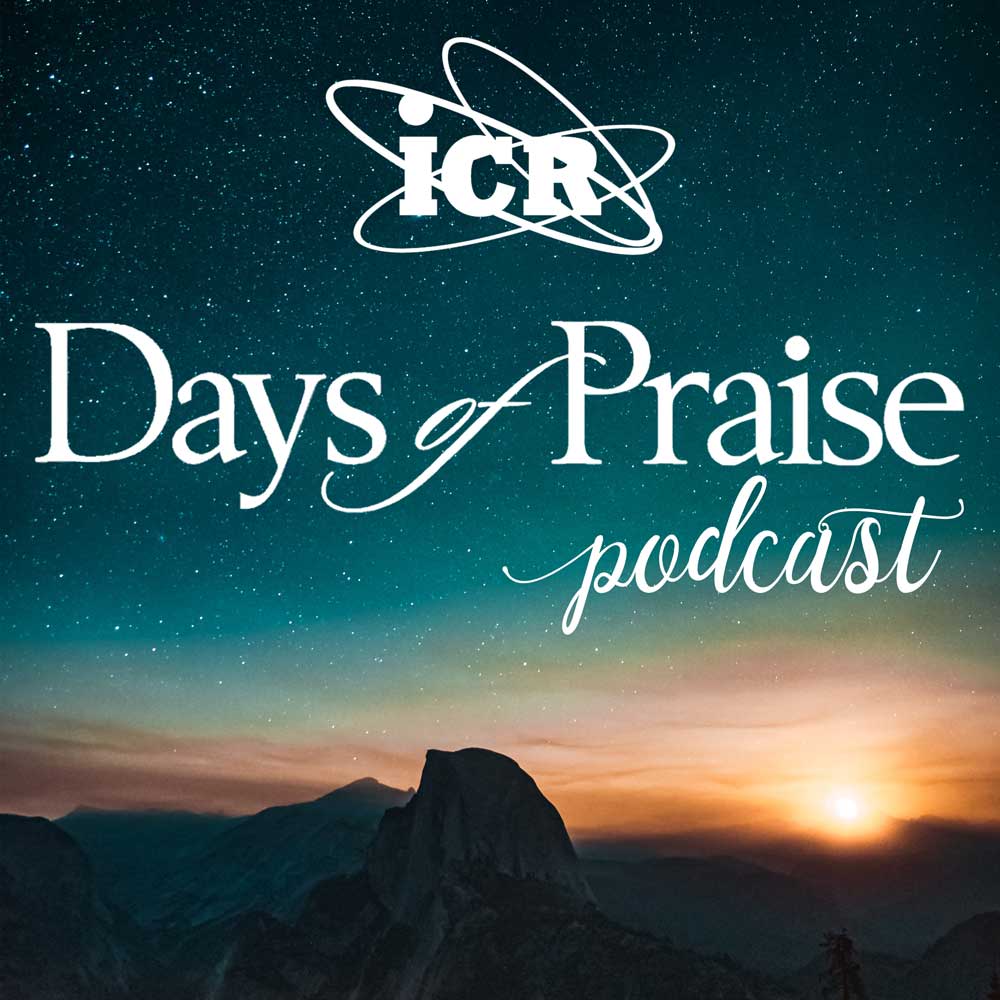 Days of Praise Podcast is a podcast based on the Institute for Creation Research quarterly print devotional, Days of Praise. Start your day with devotional readings written by Dr. Henry Morris, Dr. Henry Morris III, and Dr. John Morris to strengthen and encourage you in your Christian faith.