The ICR Discovery Center for Science and Earth History is a beehive of activity inside and out—painting, tiling, installing lights, building exhibits, landscaping, and pouring concrete.
We've come a long way since breaking ground in April 2017. An empty, dark building is being transformed into a prime platform for showcasing the incredible harmony that exists between science and the Bible. Each time we don hardhats and safety glasses and slip inside to photograph the progress, it's a thrill.
On our most recent tour, we enjoyed viewing the vivid artwork depicting the Bible's account of Earth history. Our gifted muralist has been hard at work painting the exhibit hall walls with the lush landscape of the Garden of Eden and the tumultuous waves of the global Flood. When we peeked into the planetarium, we found its dome-shaped screen already in place. The auditorium offered promises for future science presentations, and it will soon have seats to accommodate your family's first visit. The Tower of Babel exhibit was taking shape, and we discovered our Lord's tomb as we would expect it to be—still empty!
We're employing fantastic technical and creative minds to develop our exhibits. We want to make your Discovery Center visit a fun, memorable, and faith-building experience. The grand opening is scheduled for 2019—we can hardly wait for you to see it!
Help Us Complete the Exhibits
As we complete the building phase of the ICR Discovery Center, we continue to raise funds for the interior exhibits. We're developing the most educational and inspirational exhibits possible, pointing people to the truth of our Creator, the Lord Jesus Christ.
Visit ICR.org/DiscoveryCenter to find out how you can join us in this vital project. Partner with us in prayer and help us finish strong!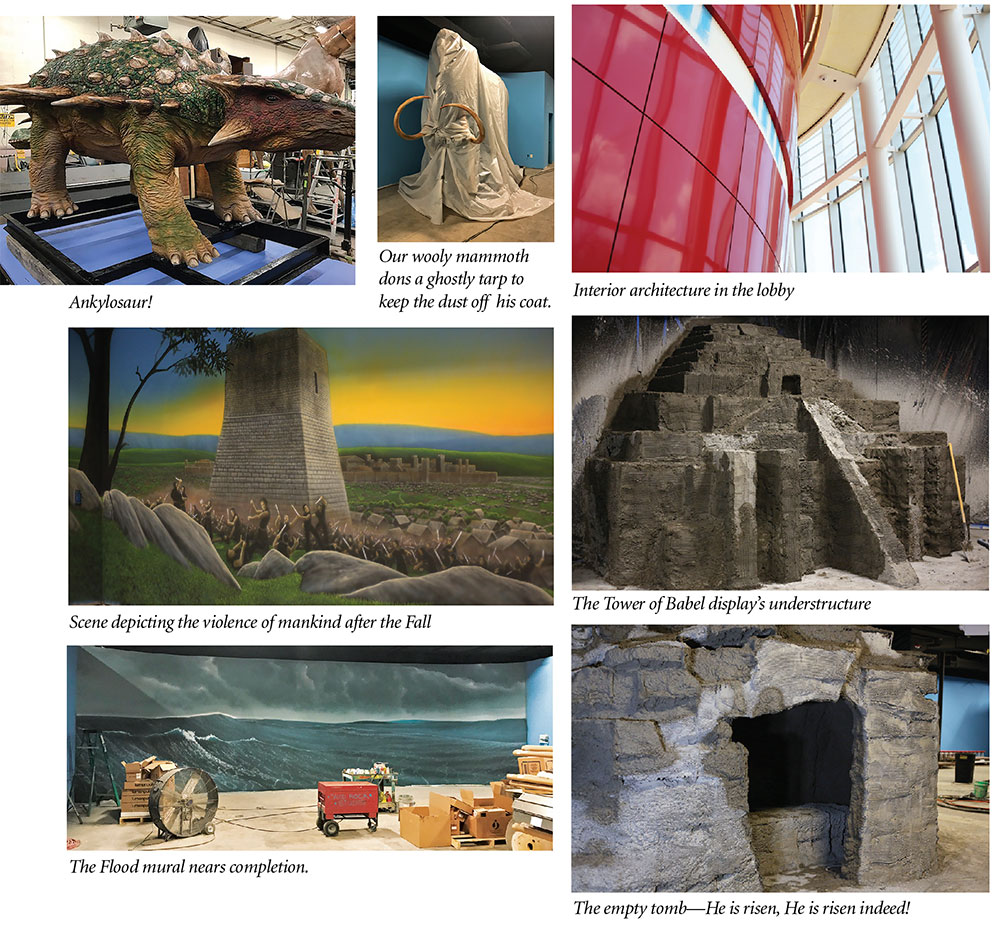 Image credit: Michael Hansen