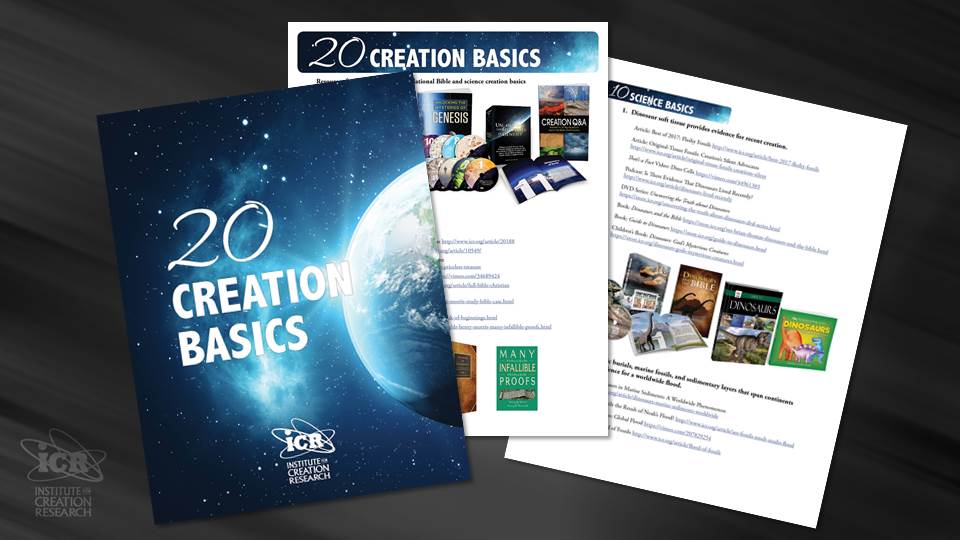 20 Creation Basics
The challenge of sharing the creation message with others is a little easier if you're able to address the concerns about creation from the perspective of both the Bible and science.

The Institute for Creation Research has put together a free resource guide with 10 Bible and 10 science foundational creation basics. Click here to get your free copy of 20 Creation Basics.

ICR publishes the free monthly magazine Acts & Facts and quarterly devotional booklet Days of Praise. To subscribe to ICR's free publications, click here.