by Henry M. Morris III, D.Min.
Christ Jesus, who, being in the form of God, did not consider it robbery to be equal with God, but made Himself of no reputation, taking the form of a bondservant, and coming in the likeness of men. And being found in appearance as a man, He humbled Himself and became obedient to the point of death, even the death of the cross. (Philippians 2:5-8)
The Holy Spirit gave the apostle Paul a majestic record of what transpired in the courts of heaven to bring about the incarnation of the Messiah. These succinct statements provide a unique picture of who the Lord Jesus is, how the great eternal Creator became man, and what He accomplished on our behalf on the cross. More...
In This Issue...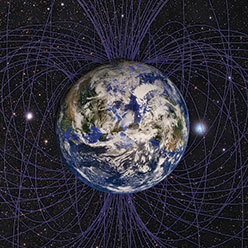 Extravagant Gifts
Jayme Durant

Earth's Young Magnetic Field Revisited
Vernon R. Cupps, Ph.D.

Milankovitch Meltdown: Toppling an Iconic Old-Earth Argument, Part 2
Jake Hebert, Ph.D.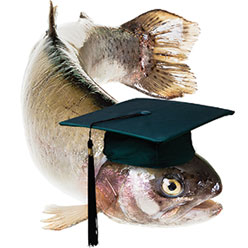 Approaching The Scientific Approach to Evolution
Brian Thomas, M.S.

Fish as Smart as Apes?
Jeffrey P. Tomkins, Ph.D.

Imagining That Life Is Only Chemistry
Randy J. Guliuzza, P.E., M.D.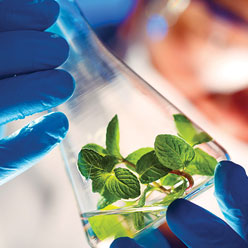 Who Wrote the Bible?
Brian Thomas, M.S.

There's Nothing Like an Eyewitness
James J. S. Johnson, J.D., Th.D.

The Light of Christmas
Henry M. Morris IV
Full versions of current and previous Acts & Facts can be viewed online in PDF format using the free Adobe® Acrobat® Reader.

You can subscribe to receive a free subscription to Acts & Facts by clicking here.