by Jayme Durant
On March 18, 2016, NASA astronaut Col. Jeffrey Williams' family and friends gathered in an open field about three-quarters of a mile from the launch pad to watch the Soyuz rocket lift off. Col. Williams blasted to space for his six-month mission aboard the International Space Station.
ICR's Public Events Ambassador Chas Morse and his wife Patti were there among the supporters. More...
In This Issue...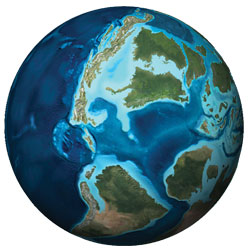 A Mother's Influence
Jayme Durant

How Important Is a Recent Creation?
Henry M. Morris III, D.Min.

Embracing Catastrophic Plate Tectonics
Tim Clarey, Ph.D.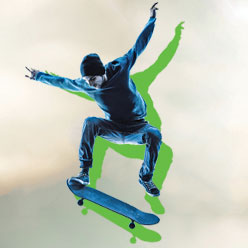 Examining Thermoluminescence Dating
Vernon R. Cupps, Ph.D.

Skateboarding and Darwinism
Brian Thomas, M.S.

How Theology Informs Science
Jake Hebert, Ph.D.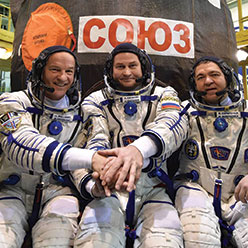 Berra's Blunder
Randy J. Guliuzza, P.E., M.D.

What Were the "Waters Above the Firmament"?
Brian Thomas, M.S.

Christ Predicted Climate Patterns
James J. S. Johnson, J.D., Th.D.

Gifts of Honor and Remembrance
Henry M. Morris IV
Full versions of current and previous Acts & Facts can be viewed online in PDF format using the free Adobe® Acrobat® Reader.

You can subscribe to receive a free subscription to Acts & Facts by clicking here.