New Images of the ICR Discovery Center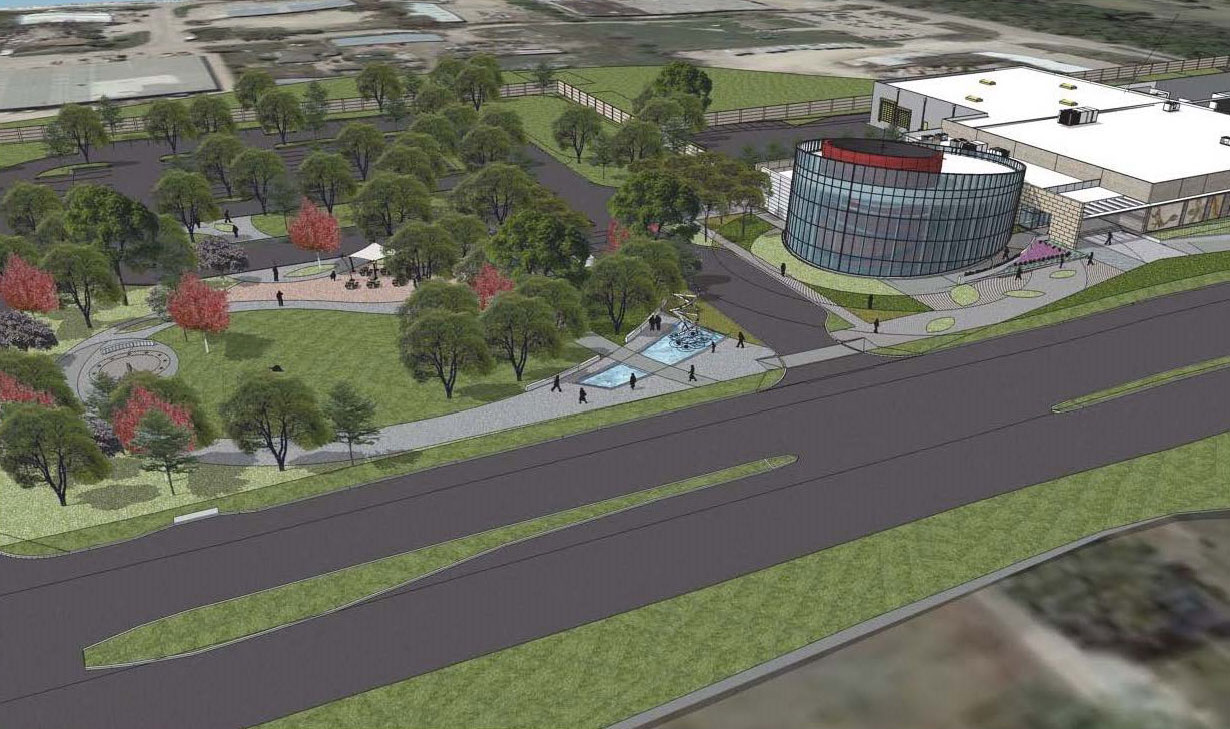 Aerial view from the north east showing outdoor park, Planetarium pavilion, and Exhibit Hall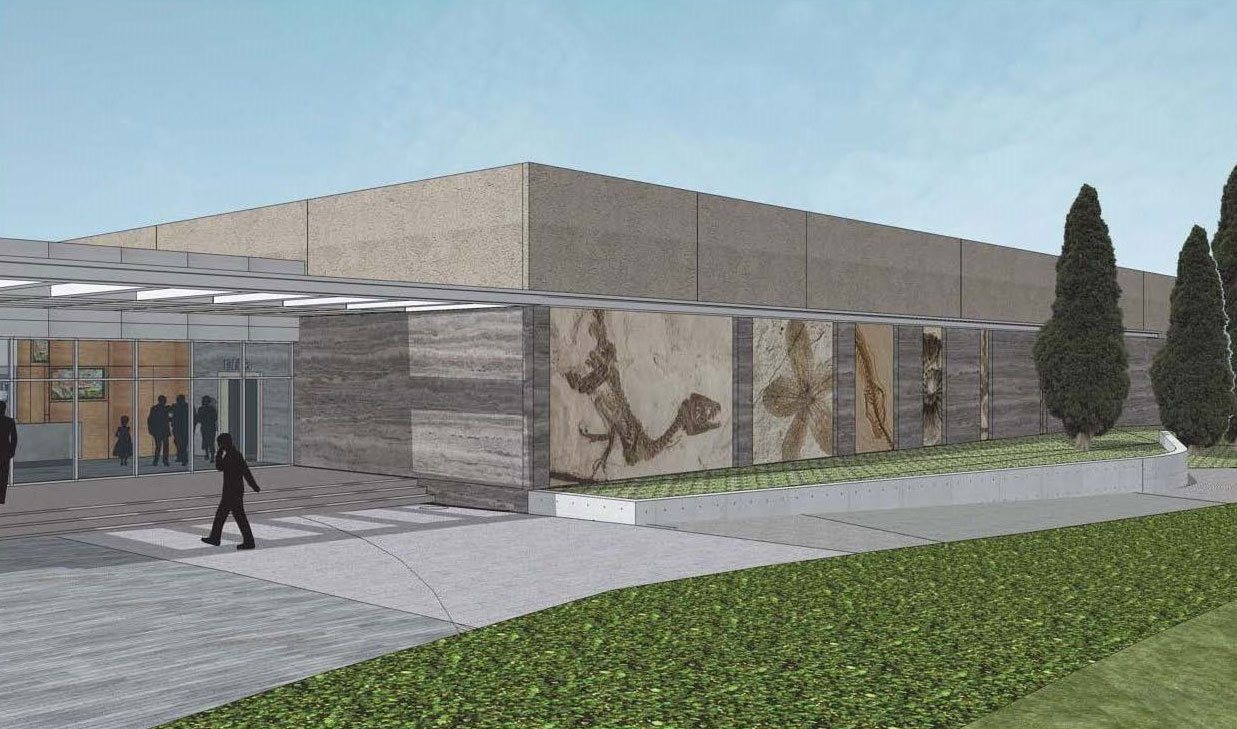 Main entrance from the east.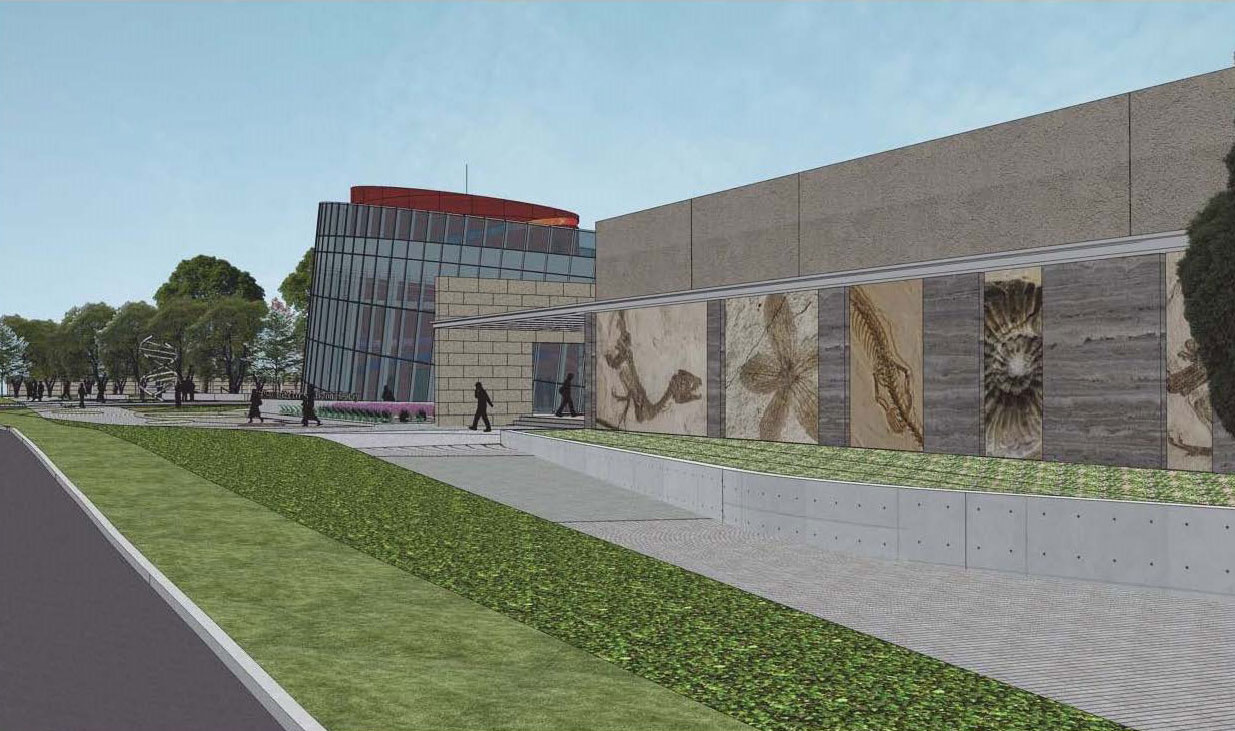 Exterior view from the west.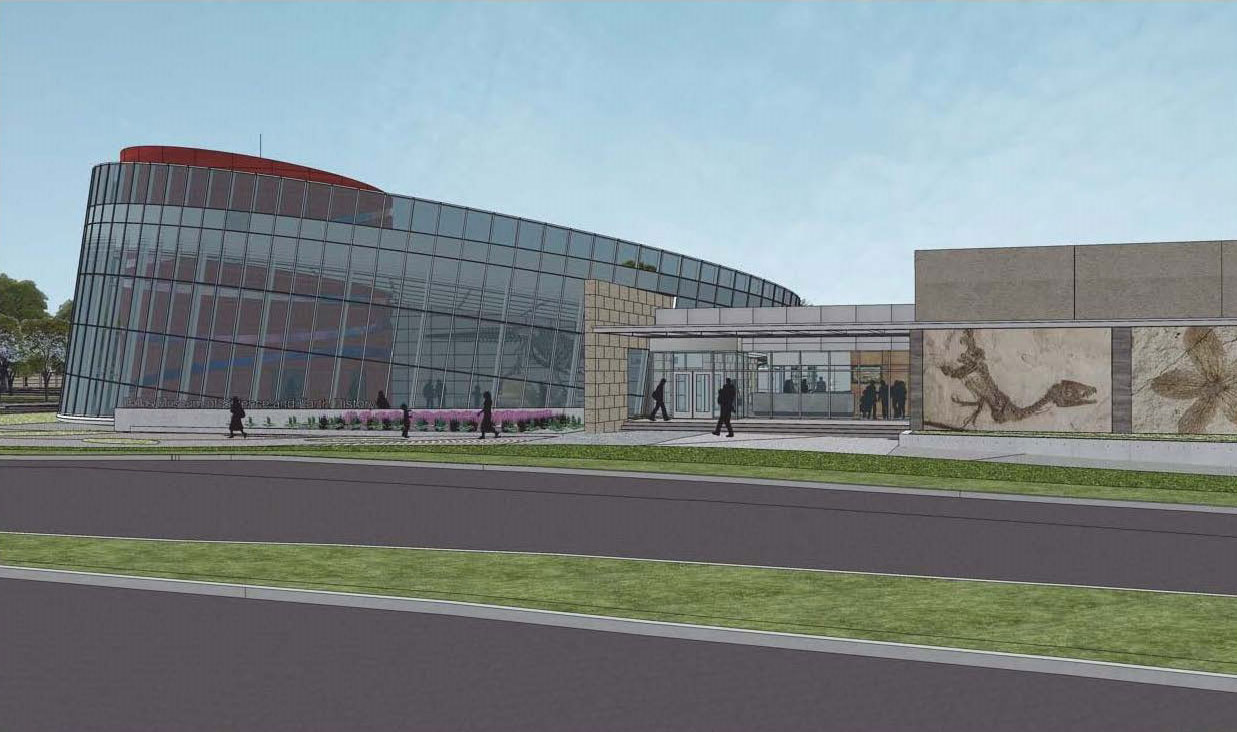 Main entrance and Planetarium pavilion from the north across Royal Lane.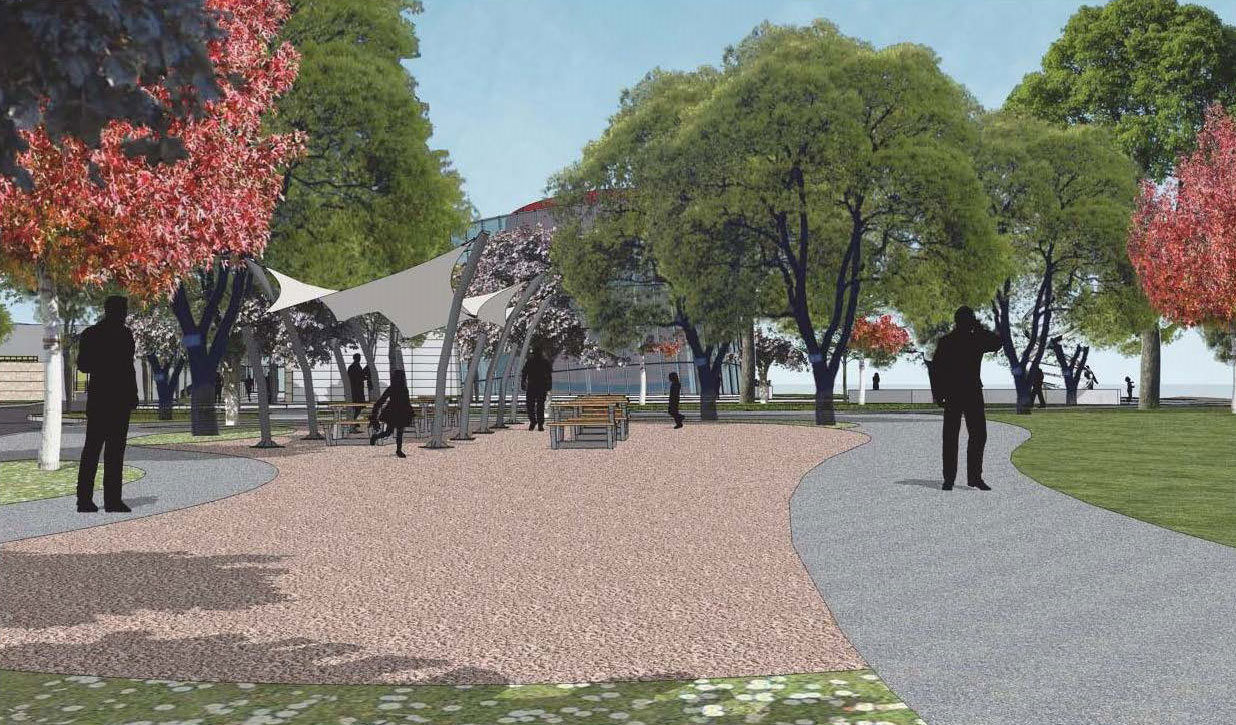 Park view showing main walking pathway from parking areas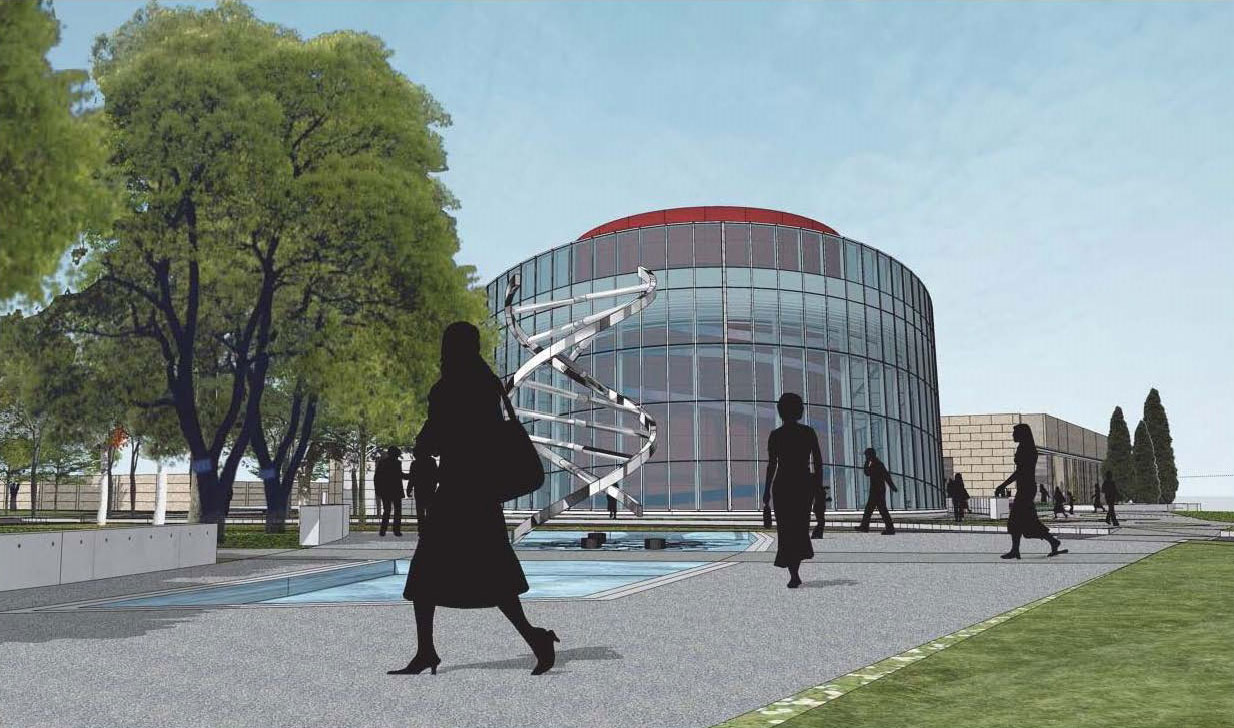 Park view from the east showing DNA water fountain and Planetarium pavilion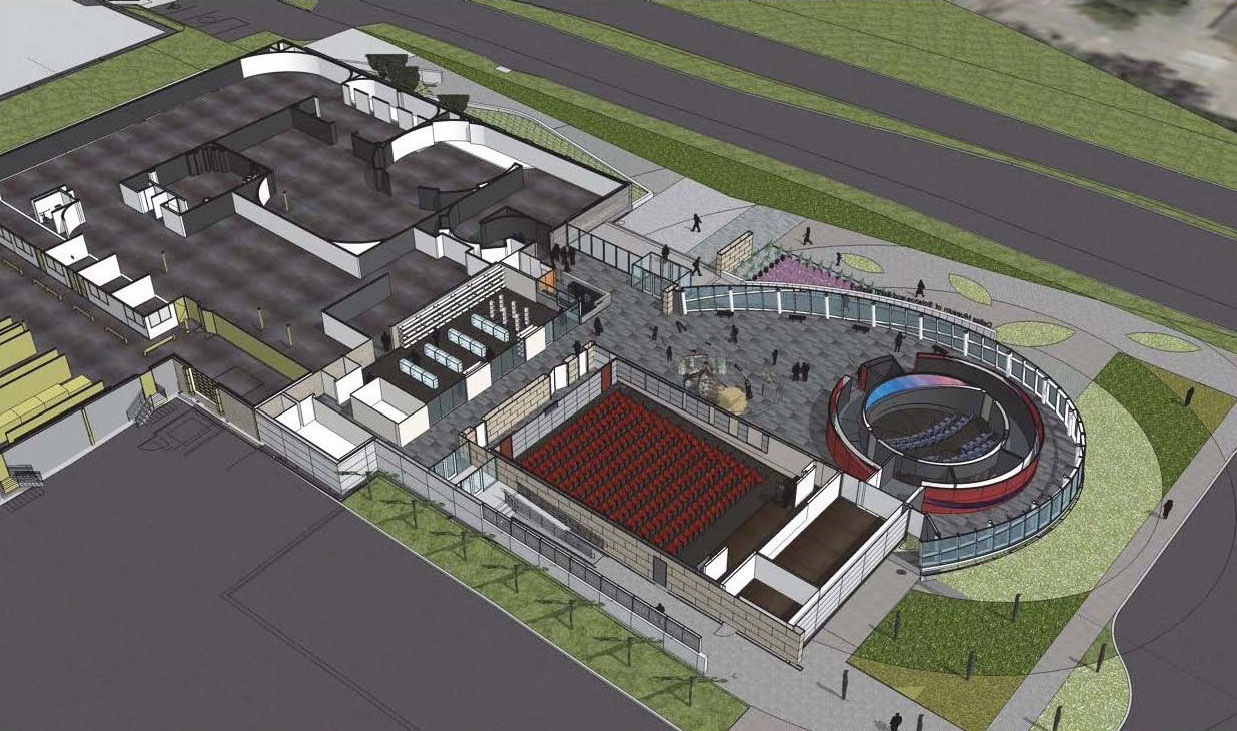 3-D view of interior from the south east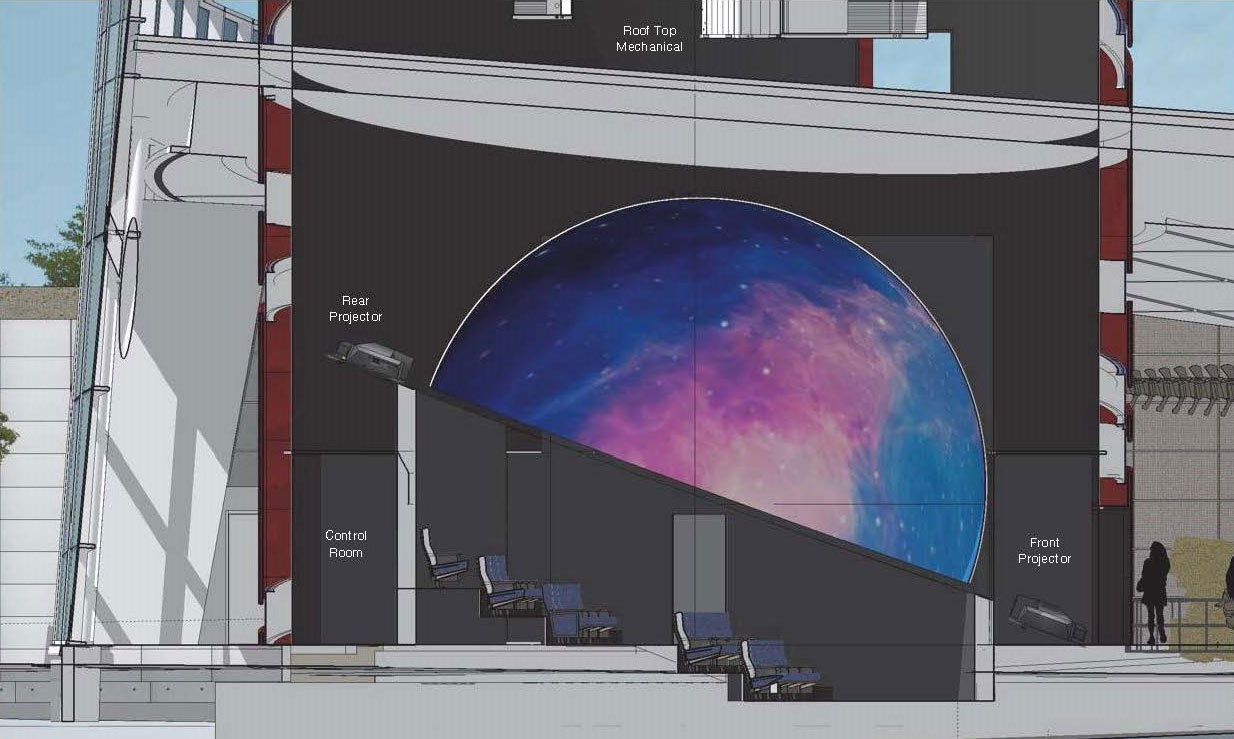 Cross-section view of Planetarium with step floor and tilted dome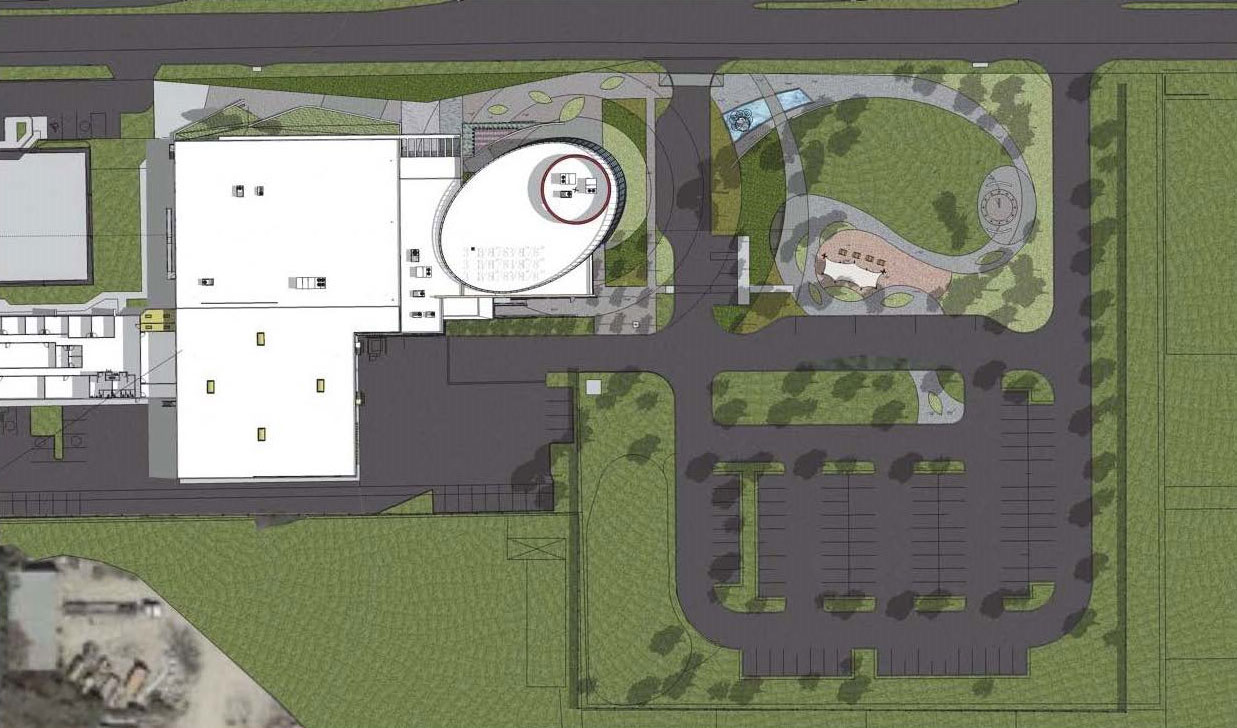 Overall site plan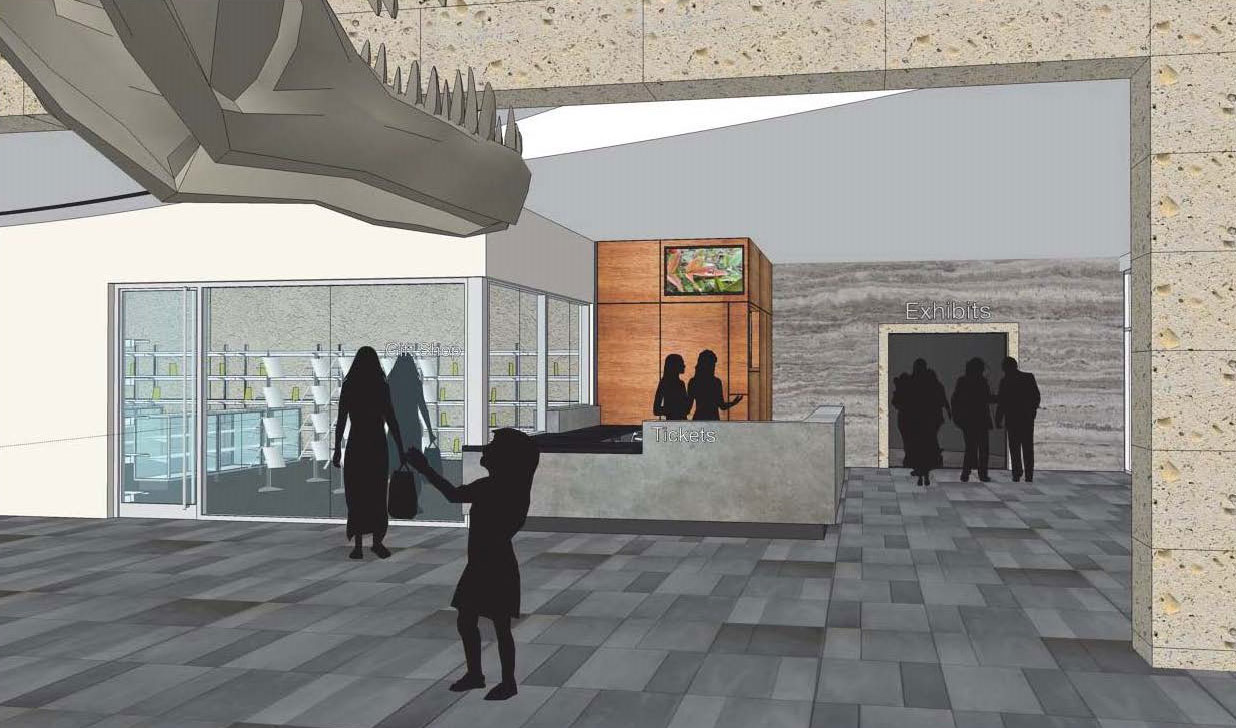 Lobby view of Front Desk, Gift Shop, and entrance to Exhibit Hall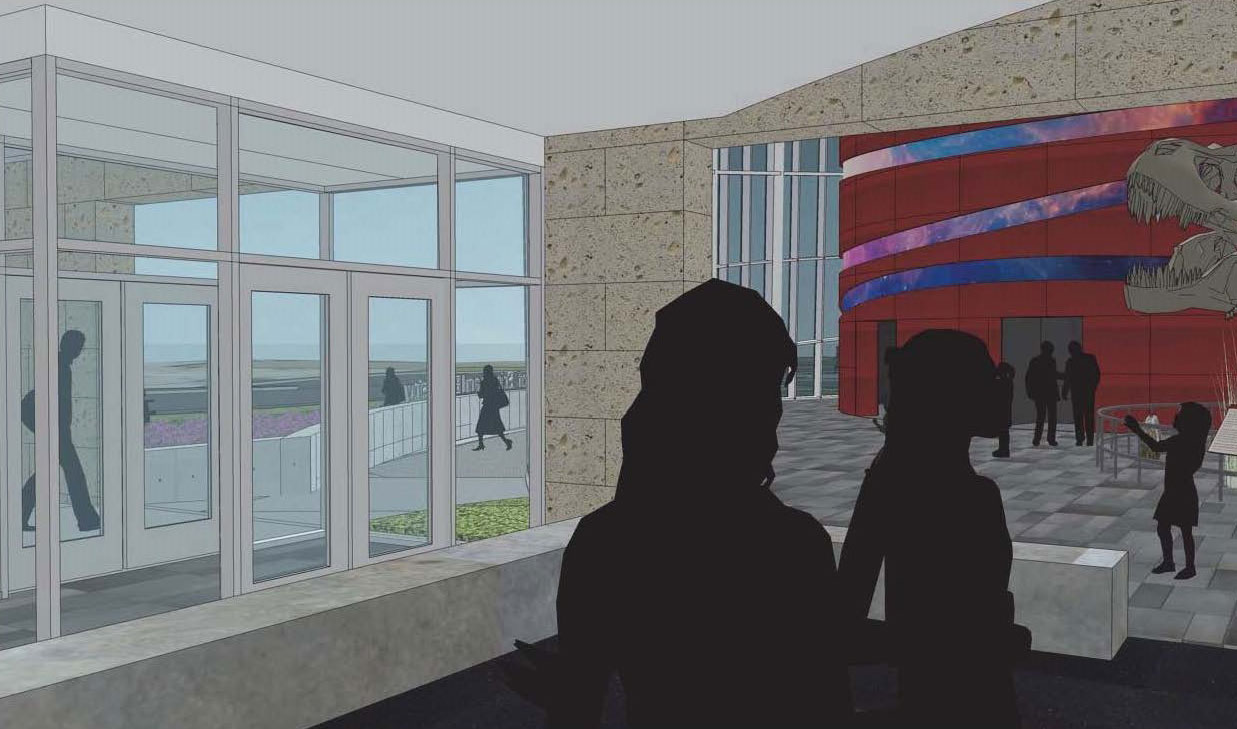 Main Entry view from Front Desk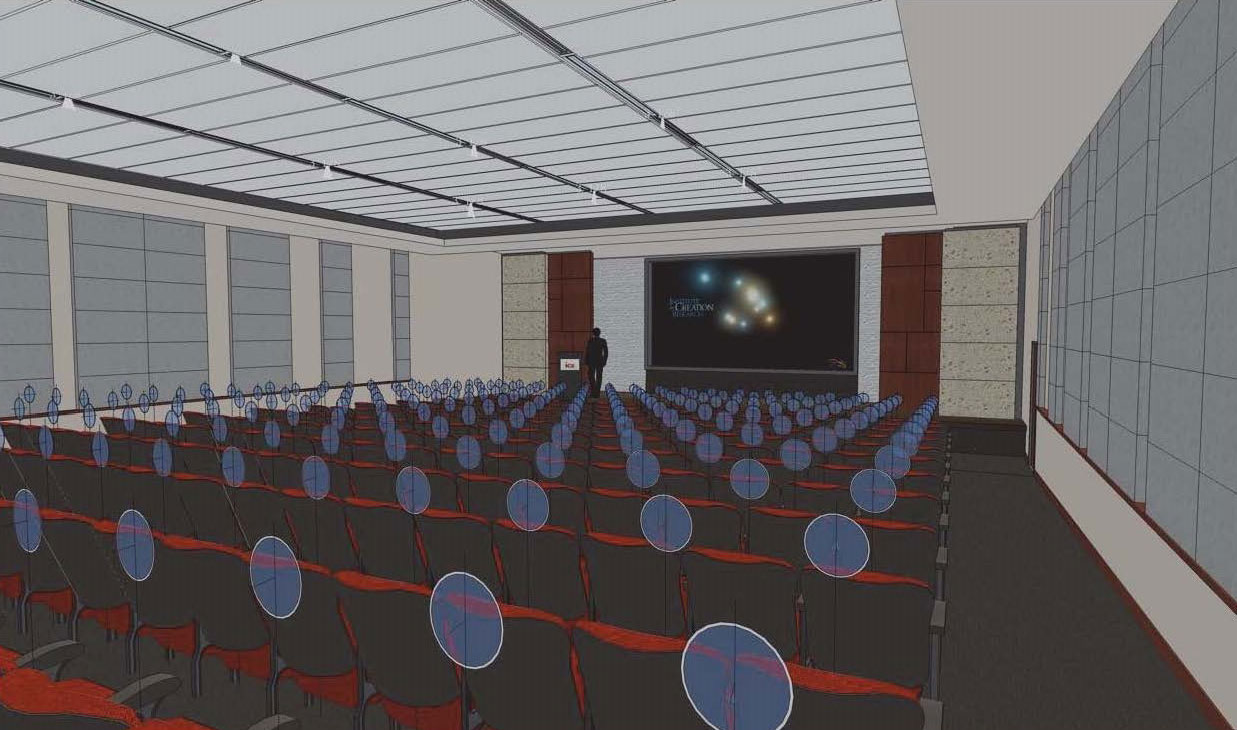 Angled view of Auditorium: The blue circles show where the heads of attendees will be, providing everyone a clear line of sight to the presenter.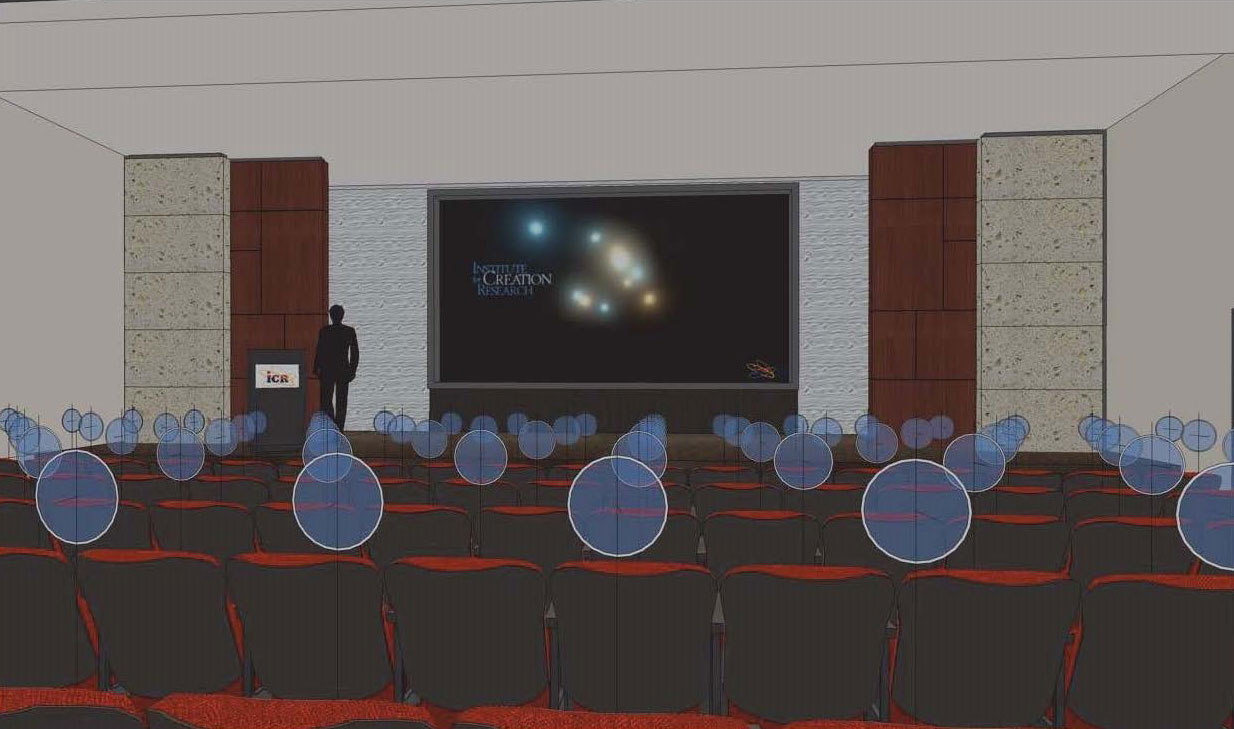 Straight-line view of Auditorium with large multimedia screen and raised speaker stage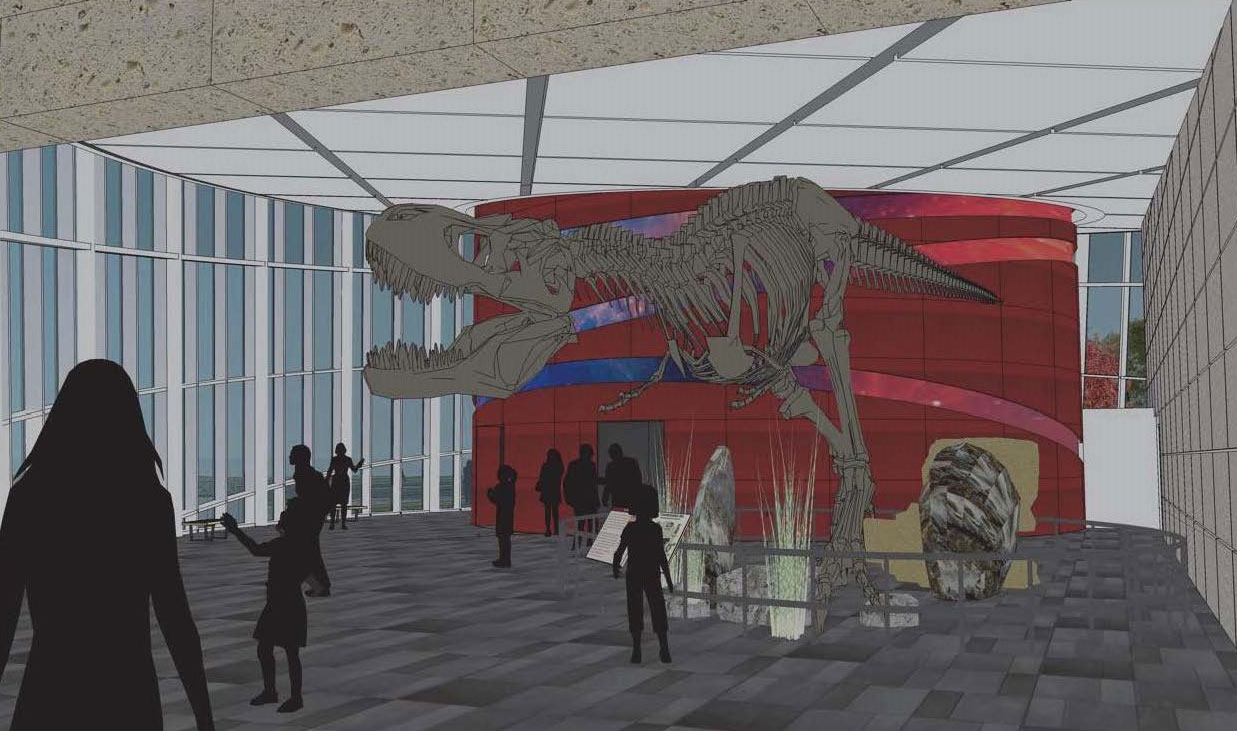 Lobby view from Front Desk featuring a museum-quality replica of Ivan the T. rex and entrance to the Planetarium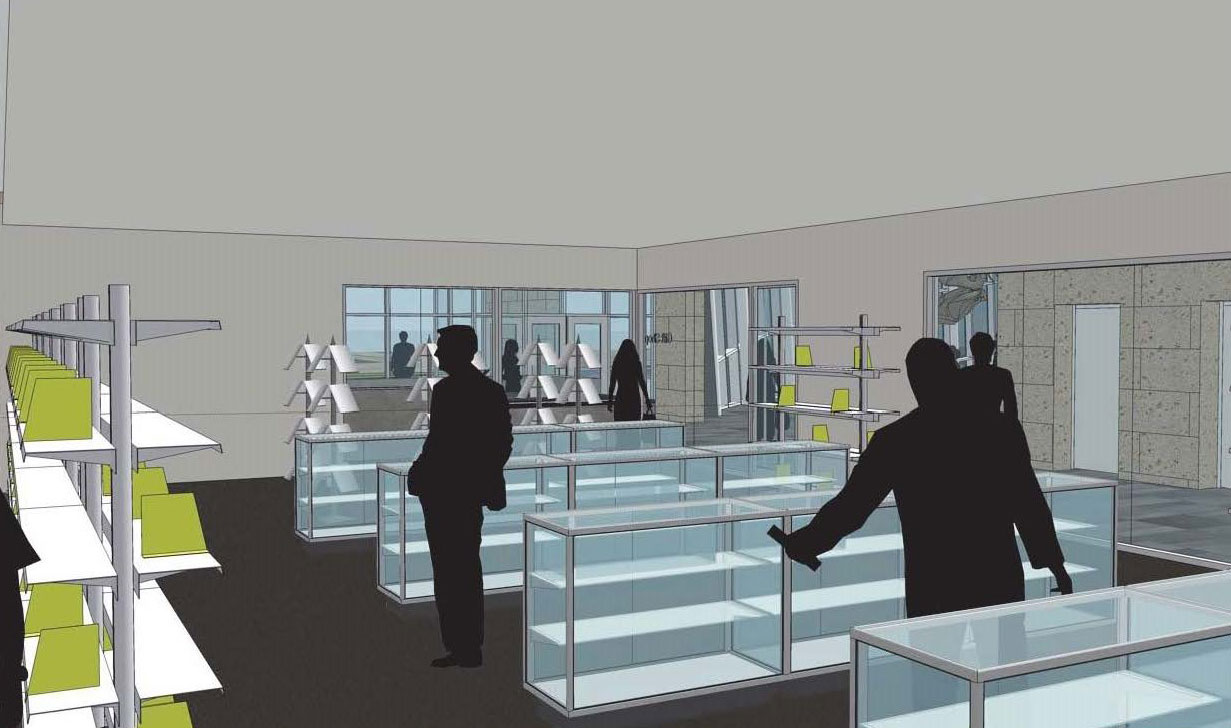 Discovery Center Gift Shop