The ICR Discovery Center for Science and Earth History will be an educational destination for people of all ages to see, explore, and discover how reliable science affirms the accuracy of the Bible. Featuring a world-class planetarium and state-of-the-art exhibits, the Discovery Center will inspire children, students, and families with the wonders of God's creation and teach them to view science and Earth history from a biblical worldview.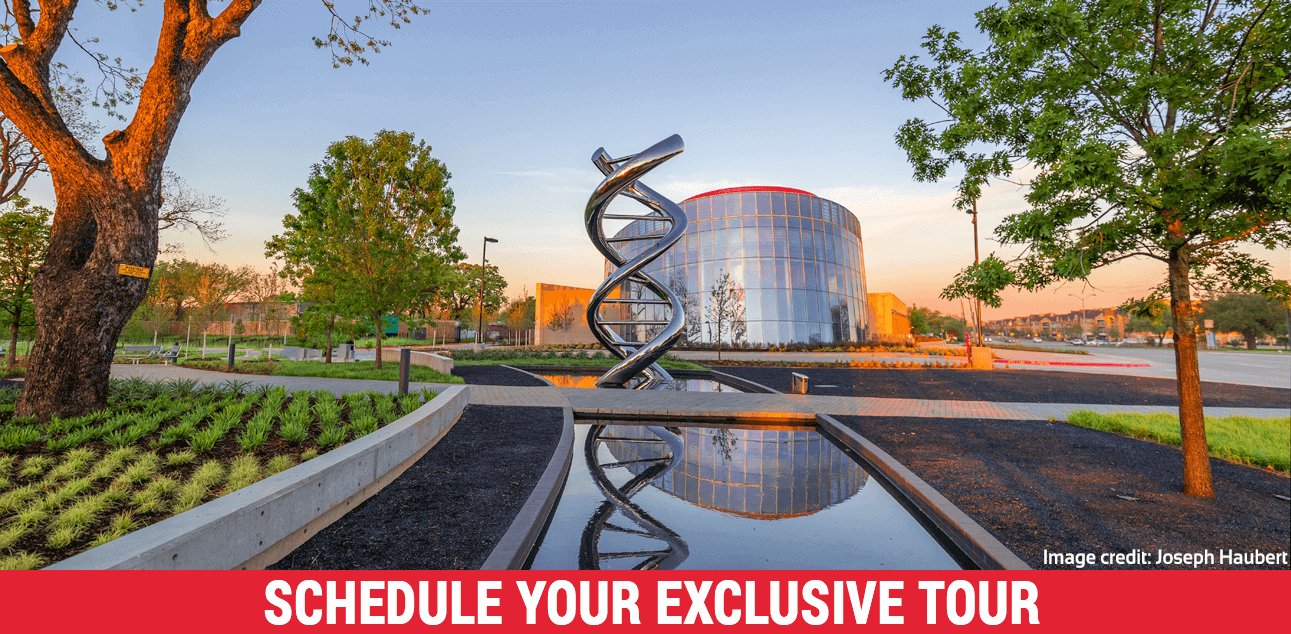 Contact Us
Events@icr.org
800.337.0375
Let's partner together to provide your students with a solid Christian education that embraces reliable science and affirms the truth of God's Word—from Genesis to Revelation. We would love to talk with you more about how the ICR Discovery Center can benefit your students and help you achieve your long-range educational goals.
Current Tour Opportunities: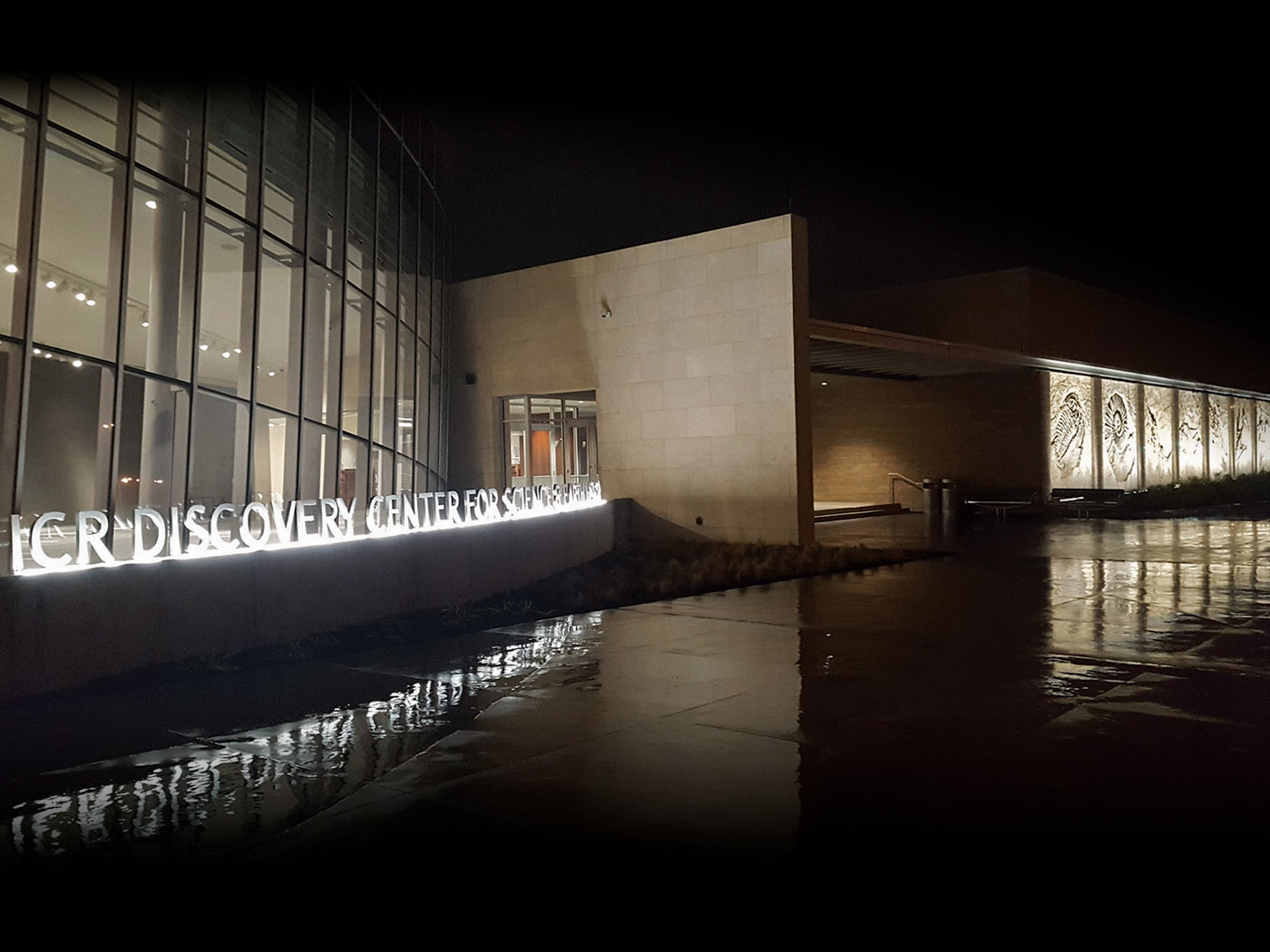 ICR Discovery Center Update
The outside of the ICR Discovery Center for Science and Earth History is nearing completion! The nine giant fossil replica panels were recently lifted into place on the outer wall next to Royal Lane....