Irish Bacteria Could Stop Dangerous "Superbugs"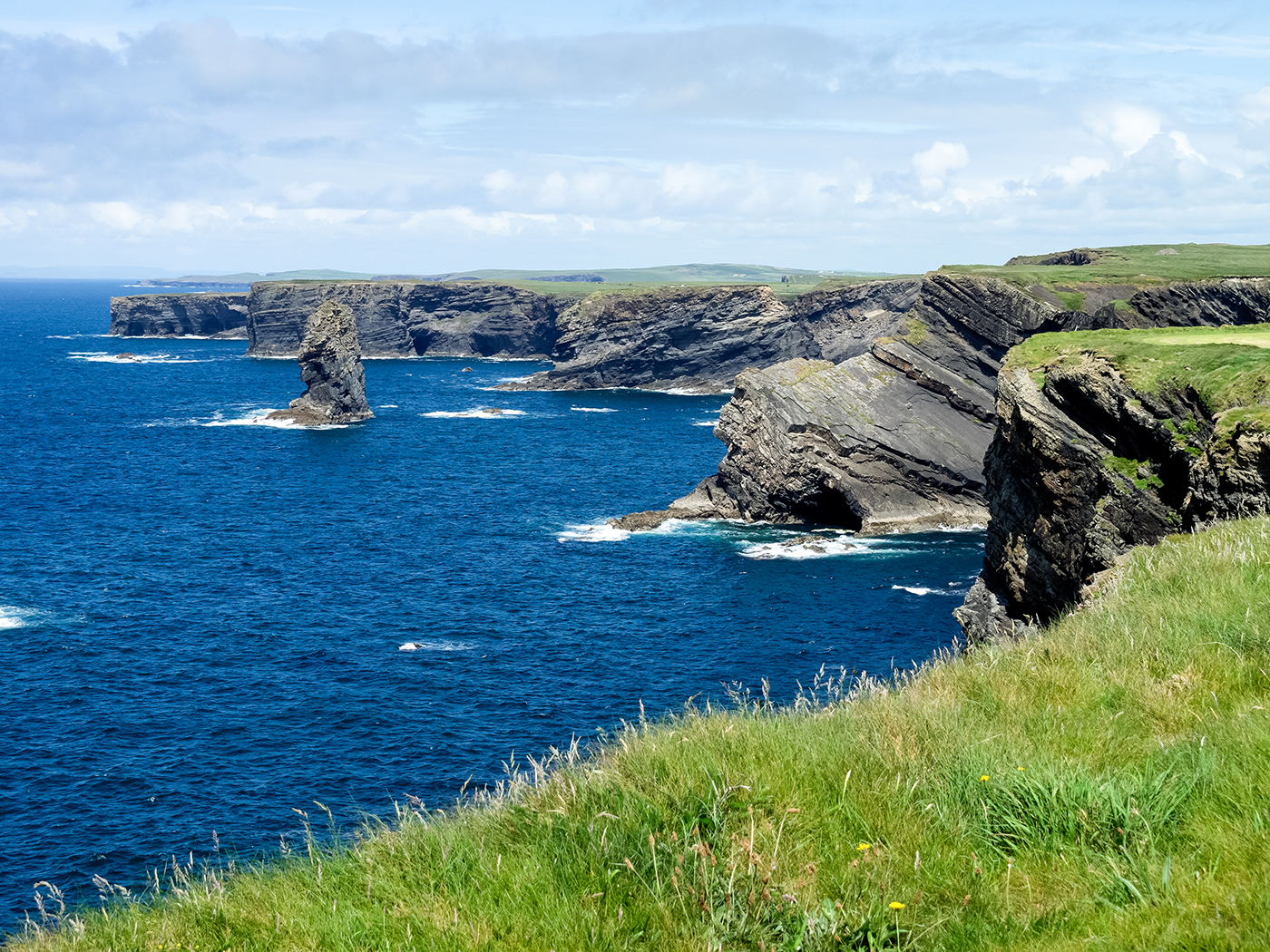 We're all familiar with antibiotic resistance building in the human population.1 Antibiotics are widely prescribed, but many are largely unnecessary. This contributes to the development of "superbugs.More...
Prestonwood Christian Academy Previews ICR Discovery Center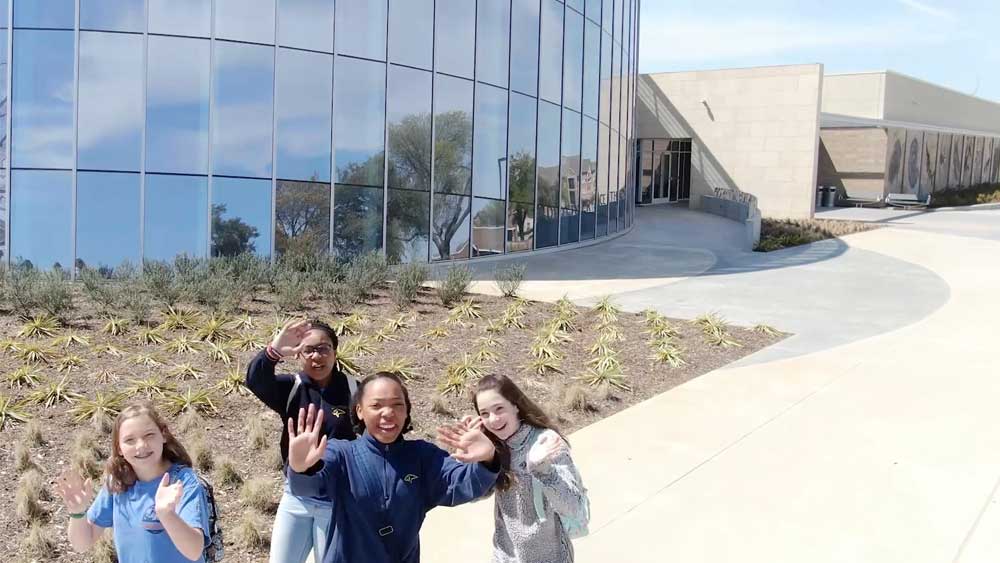 On Tuesday, April 2, 2019, sixth graders from Prestonwood Christian Academy visited the ICR Discovery Center for Science and Earth History for a sneak preview day of learning and fun activities. This was the first school group ever to visit the new, under-construction facility.
More...
Dances with Cells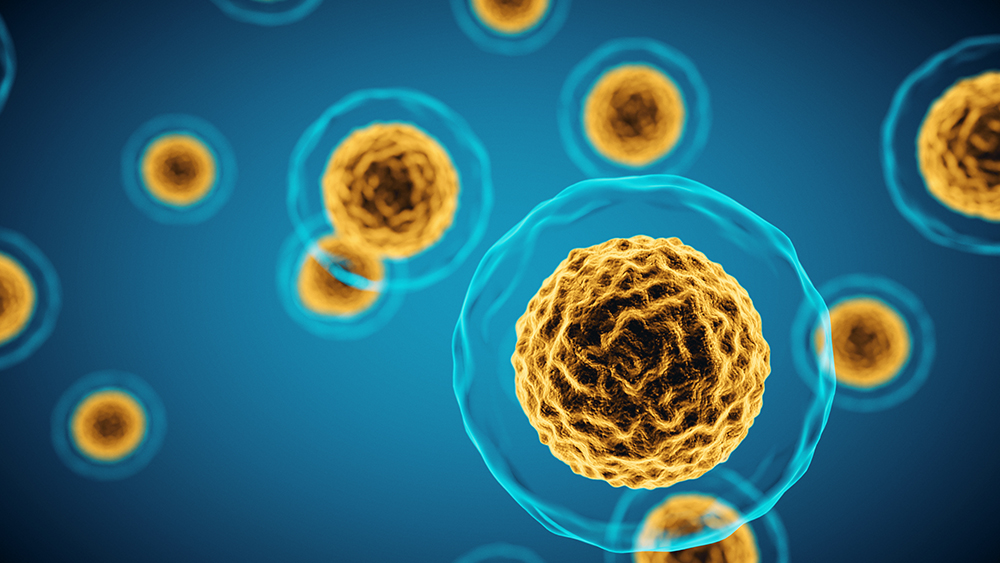 Cell biologists have long focused on the tiniest of interactions: those between molecules. Recently, some researchers have zoomed out just a little to take a fresh look using new technologies at those cellular compartments, called organelles.More...
Termite Nest Architectural Design Is Clearly Seen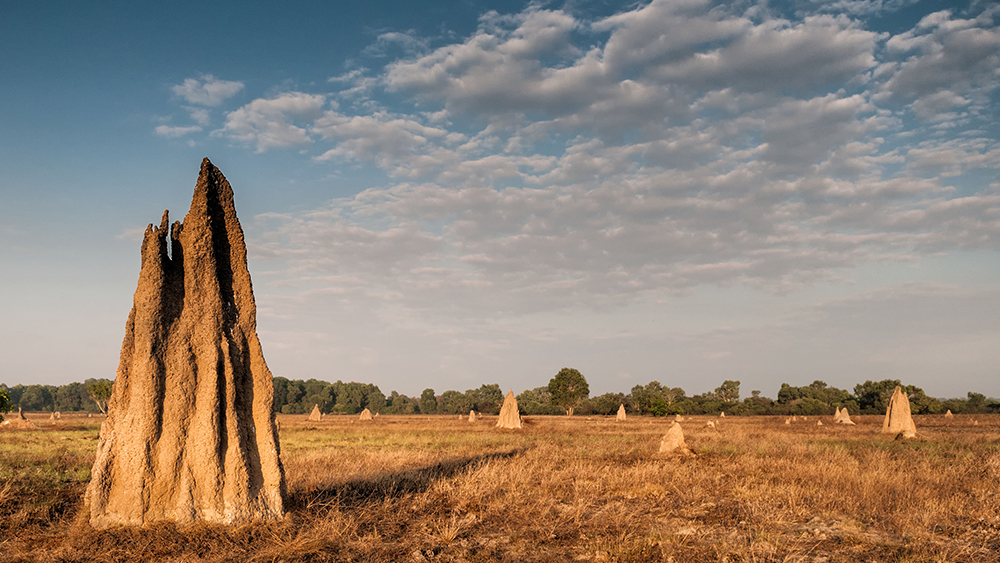 Termites (order Isoptera) are eusocial—animals with an advanced social organization—insects that can number in the millions, producing something biologists call a superorganism. This is defined as a colony of termites having features of organization analogous to the properties of a single creature.More...
Stunning Chinese Fossils Support Creation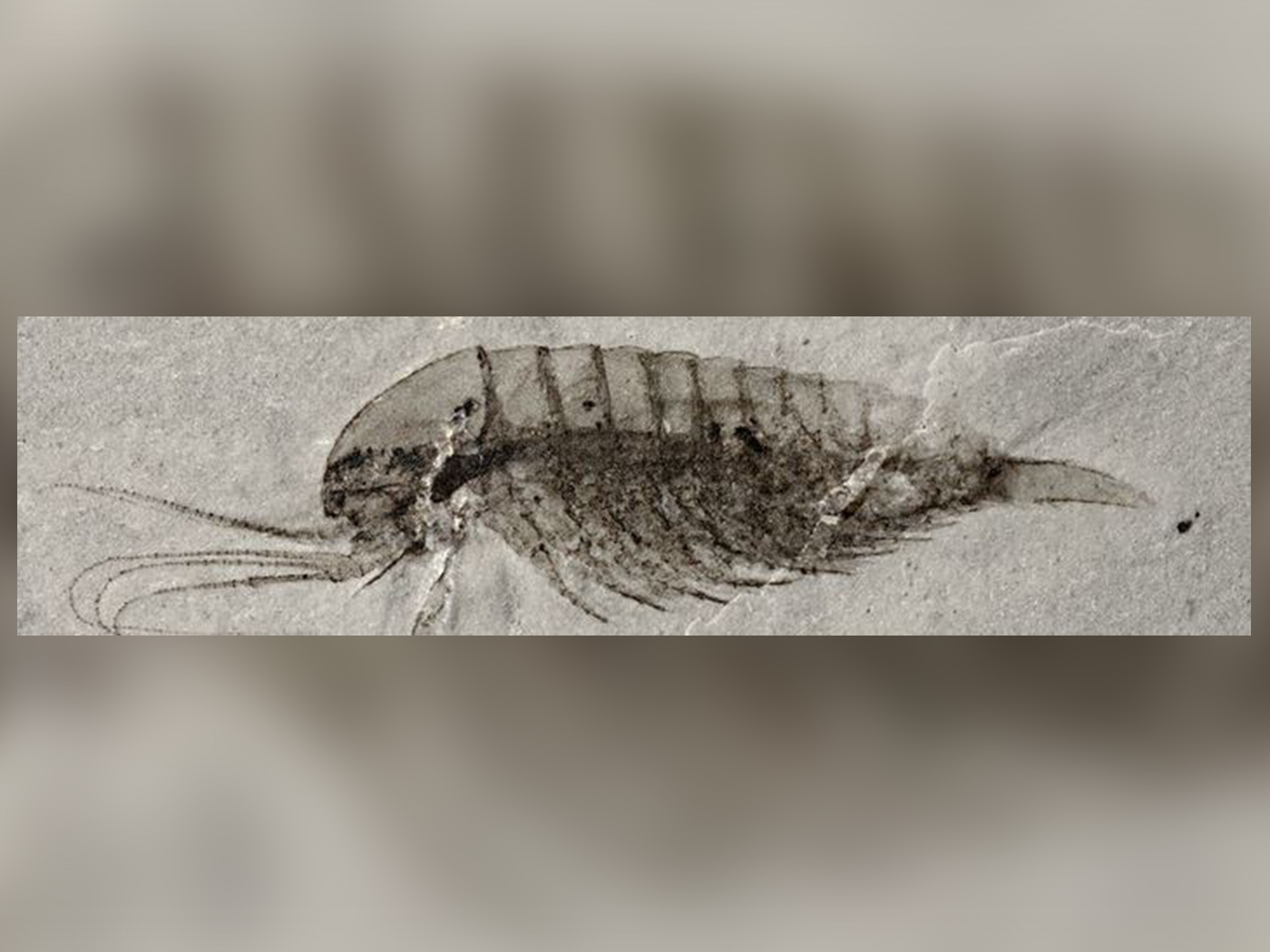 News reports reverberated with details from a fantastic new fossil site in southern China.1 The Cambrian remains supposedly represent some of the earliest creatures to have evolved on Earth, but two telling details show why these fossils fit better with biblical creation.
More...
Inside April 2019 Acts & Facts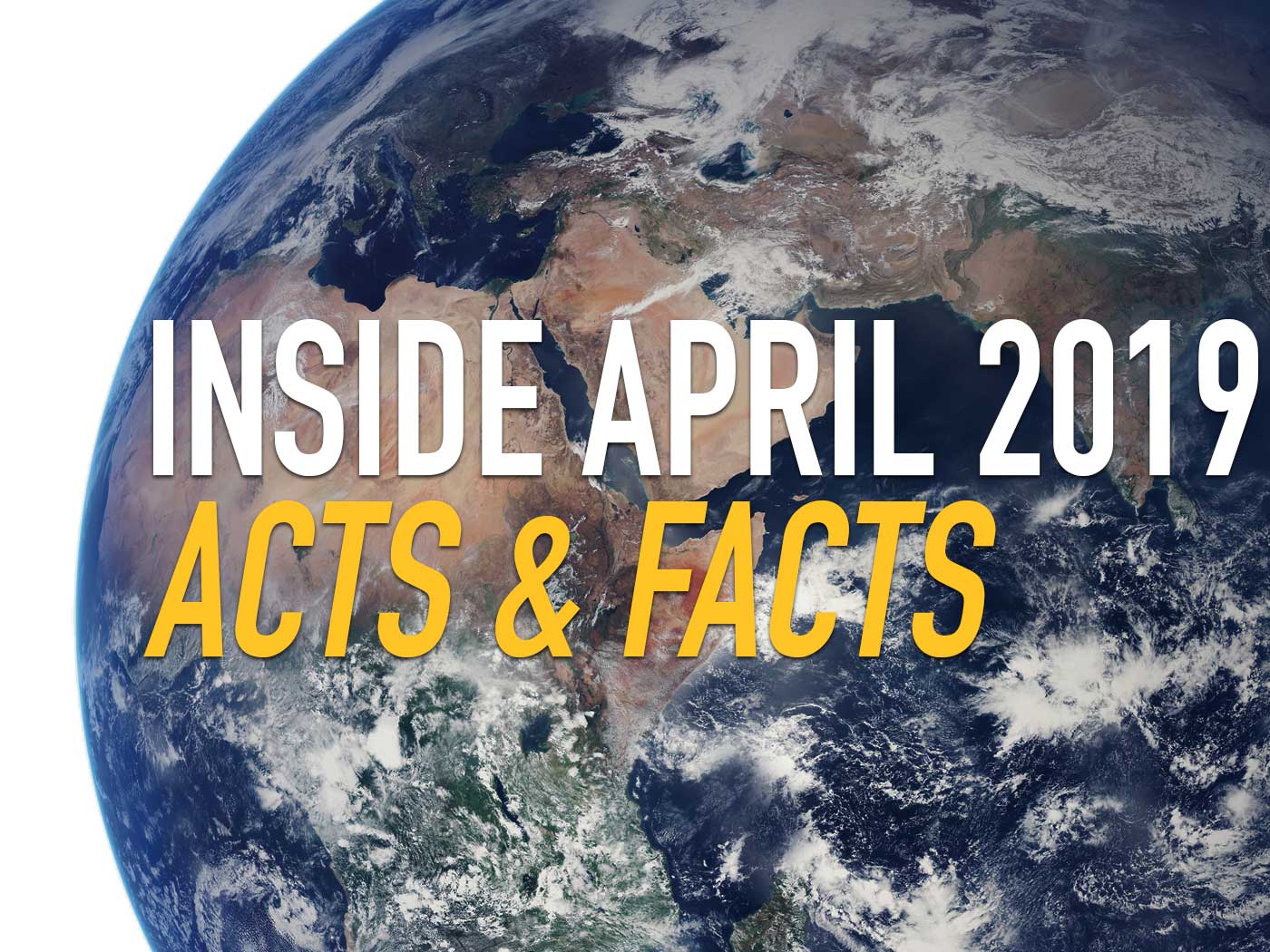 How has God used ICR to draw people to Christ? Why do we find marine and dinosaur fossils mixed together? How should Christians respond to climate change alarmism? And what can we learn about our Creator when we study ecology? Discover the answers to these questions and more in the April 2019 issue of Acts & Facts!
More...
The Molecular Language of Our Gut Bacteria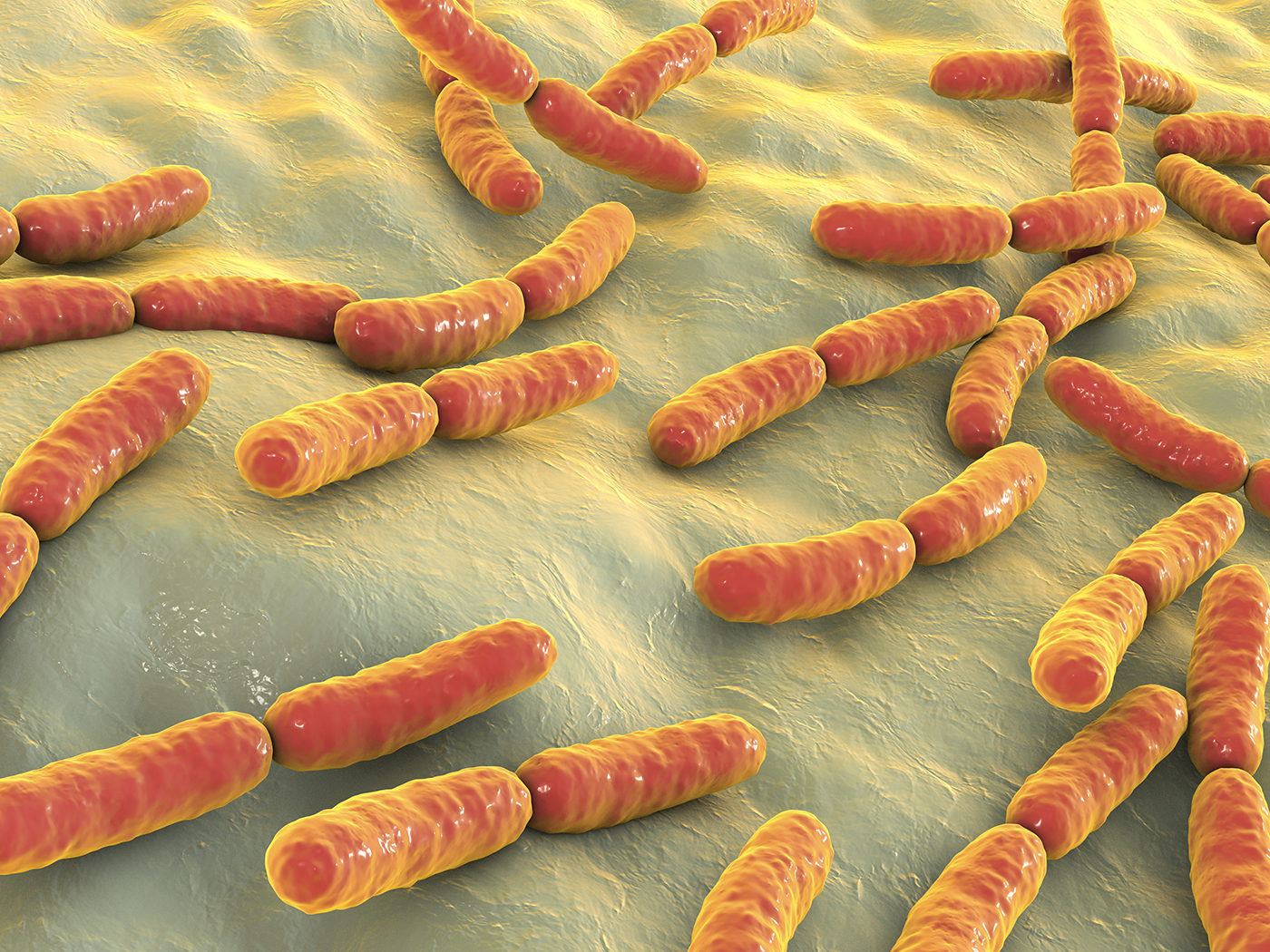 Every person is an important ecosystem for a wide variety of microorganisms. Whether it's the bacterial collection of coliforms in our large intestine, streptococci in our mouth, or the diptheroids on our skin, it's the normal flora or normal microbiota. The microbial colonization of our gut, for example, supports the digestion of complex nutritional components and activates anatomical changes of the intestine.More...
Recent News