Made in His Image Seminar at the ICR Discovery Center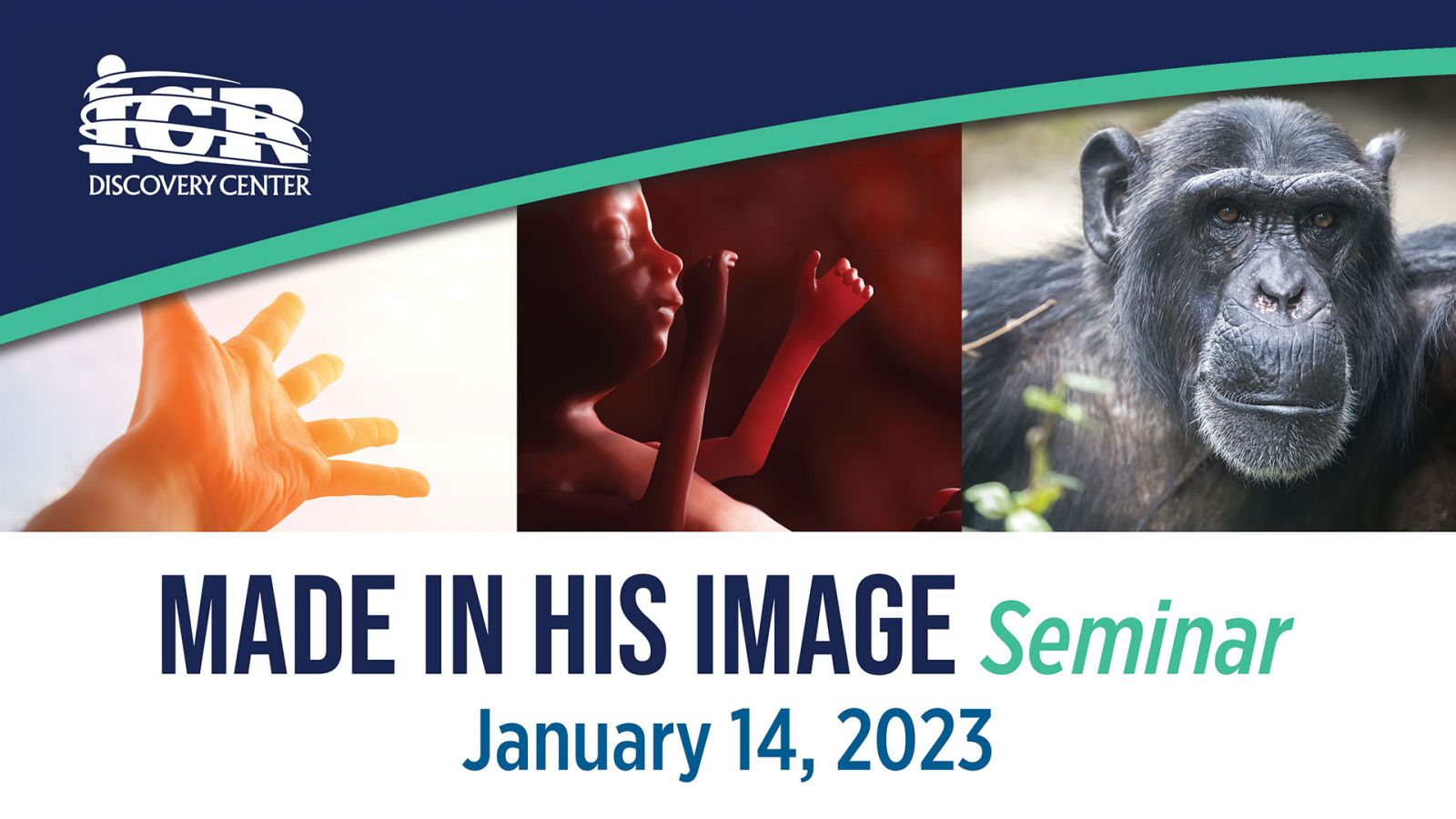 Join us for the Made in His Image Seminar at the
ICR Discovery Center
in Dallas, Texas. The human body is an amazing feat of biological engineering, with myriad interconnecting systems that produce unique capabilities. ICR's Made in His Image Seminar examines the human body in all its wonder—created by God fully functional, fully human, and fully in His image. Each presentation reinforces the knowledge that every person is special to God, created with unique physical abilities, intellect, and spiritual life to fulfill His purpose.
Registration
Access to this event is included with the purchase of any ticket or use of any membership. (Planetarium showtimes and seats are limited.) Please click HERE to purchase a ticket to the Exhibit Hall or a Planetarium show.
Schedule
Schedule details coming soon!
Date: Jan 14, 2023
Location
Founder's Hall
ICR Discovery Center
1830 Royal Ln.
Dallas, TX 75229
For more information please call 214.615.8325 or email
events@ICR.org
.